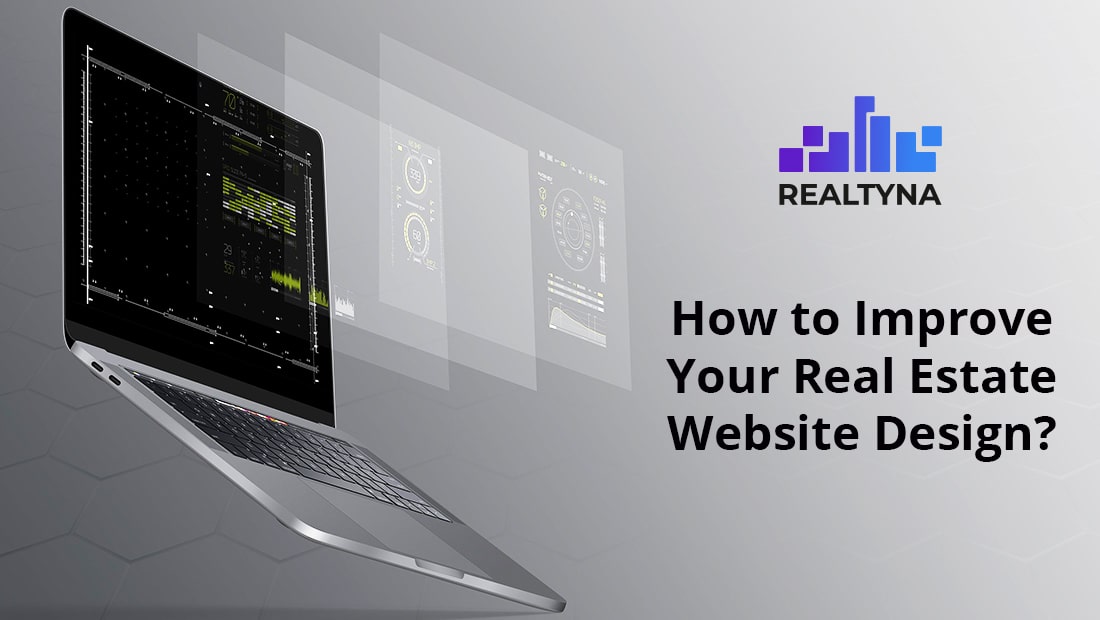 How to Improve Your Real Estate Website Design?
22 Sep 2019

Posted at 10:00h
0 Comments
Nowadays mobile devices and the internet have become an integral part of our life. We scroll through social media feeds. We visit tons of websites every day, some of them being of the most successful companies. What makes these websites distinct? What makes them so popular and forces consumers to go there more and more? Here, I present the list of key features in terms of real estate website design that makes it stand out and attract more visitors.
Clear Layout
The first and probably the most important part of your real estate website design is the layout of the website. It's the first thing that your visitor sees when he/she enters your website. Every marketer will tell you the same thing, it's important to make the right first impression. The first impression is the one that gets stuck in your brain and it's very hard to change it.
Especially when consumers are scrolling down through your website pretty fast, it's a mere seconds rule. If you don't have the power to interest your consumers and offer a comfortable way to operate your website, consider them lost. You can't make them stop and say, hey even if my layout is awful the products that I offer are really great. Unfortunately, it does not work that way. So, you need to make your real estate website design consumer-friendly.
What do I mean by a user-friendly layout? Well, probably once or twice you stumbled on the websites that are too much; there is no structure and it's impossible to understand what is where. This means that the design of the layout is all over the place. The navigation here is really hard. So, think about creating not only an aesthetically pleasing website layout but also easy to navigate. Keep each section distinct and clear for understanding.
Colors
Navigation isn't the only aspect you should consider. Colors are also a really important and powerful marketing tool. As research states, colors convey emotions and feelings. They remind us of our experience: good or bad. So, it's really important to use the right color for your real estate website to make a good first impression.
Every marketer will tell you colors matter and so does the coordination. Don't use colors that clash with each other too much, creating a disharmony. Your colors should be the complementing background and not the main focus of your real estate website. The main focus should be the information you provide your clients with.
For your text to be able to pop up you should consider having a decent amount of whitespace, also referred to as negative space. Whitespace is a portion of a page left unmarked, blank. Without it all, your layout will be less aesthetically pleasing. Whitespace is quite the trendy thing these days!
Calls To Action on Your Real Estate Website
If you happen to have a website for your business, chances are you're using social media to promote your services too. If this is the case, congratulations you're on the right track. But what will make your real estate website stand out, even‌ ‌more, includes "calls to action". How do calls to action look? They can come in various forms. The most popular for a real estate website being request a viewing, contact agent, and social media share. Such features keep your leads to be more engaged on your website and subsequently helps to promote your brand.
What is a call to action? Call to action is a button that pushes your clients to be more active on your real estate website and continue using it or to convert a lead. A call to action button should always be framed in bold colors, so you can immediately grab the attention of your leads. It serves the purpose to promote your product or service but beware to not be over promotional with the cheesy, overused and mainstream phrases like "Do it now," "Call us immediately," and so on.
In reality, you need to push them but in a more subtle and classic way. How can you do it? Instead of the button sounding promotional, transform it into the informational. Use the phrases, for example, "learn more," or "contact us," in order to provide more information to your clients. But feel free to try more creative CTAs as well. Try to use "Action" words that encourage the user to click.
A good idea is to connect your button to an informational landing page that will offer your clients more information. And then once you have their full attention, you can use the more promotional call to action button to convert the lead.
Note to remember* you need to connect your website to Google Analytics so you can see who's clicking on your call to action button in terms of demographic parameters.
Social Proof for Your Real Estate Website
What makes consumers rely on you is the knowledge that they can trust you. Trust your company that the products that you're offering are indeed what you promise. The visual representation of this trust are reviews and testimonials. Thus, it's important to include them, to show customers that you are successful and confident in providing the quality service you promised.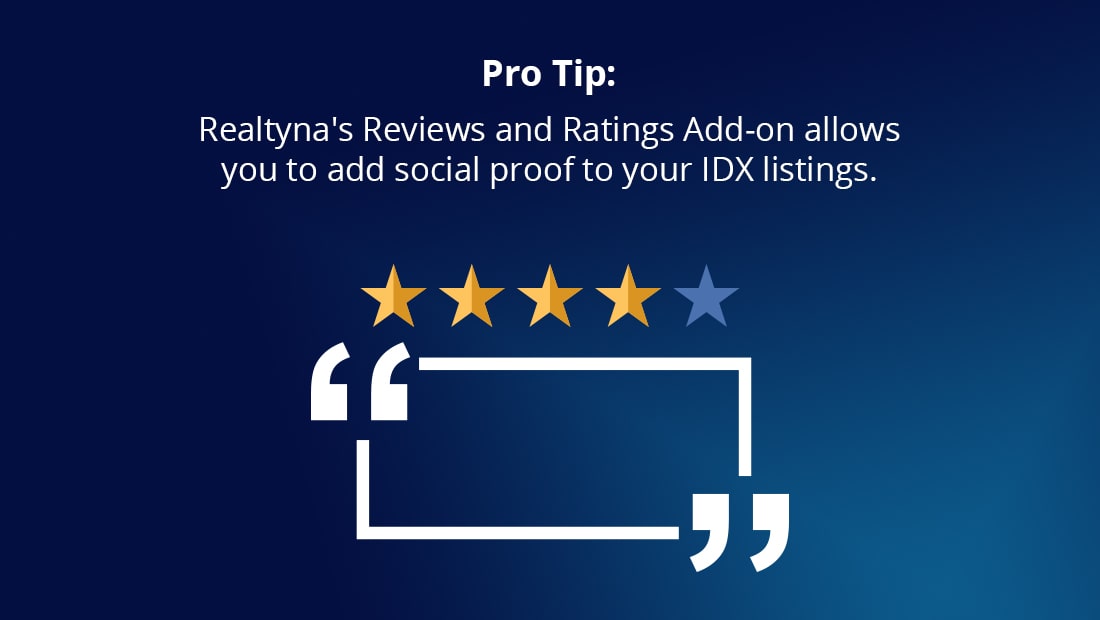 Quality Content
It's probably not the first time you're hearing about content and its importance for the SEO. While it may seem overused and mainstream, it does not change the fact that it's true. Creating your authentic, original content is essential if you want to be recognized as a serious competitor in the real estate field.
In the ongoing debate of Quantity VS Quality, I'm always on the quality side. I believe that it's always better to create something valuable than to mass produce the garbage. So, my advice will be, create content that is informative, entertaining and a little bit of promotional. Use this golden rule for your content and your SEO will be great.
Make the Search Process Easier for Your Customers
The most tiring process is searching for a dream house among the tons of options. You can take advantage of this issue and categorize listings on your website to make the search process easier. You can create pages for best deals, featured listings, hot properties, etc. It will help you to make your real estate website design stand out among competitors.
P.S Are you interested in how best website design will boost your SEO? Check out this article 8 Ways Good Real Estate Website Design Can Boost Your Business.