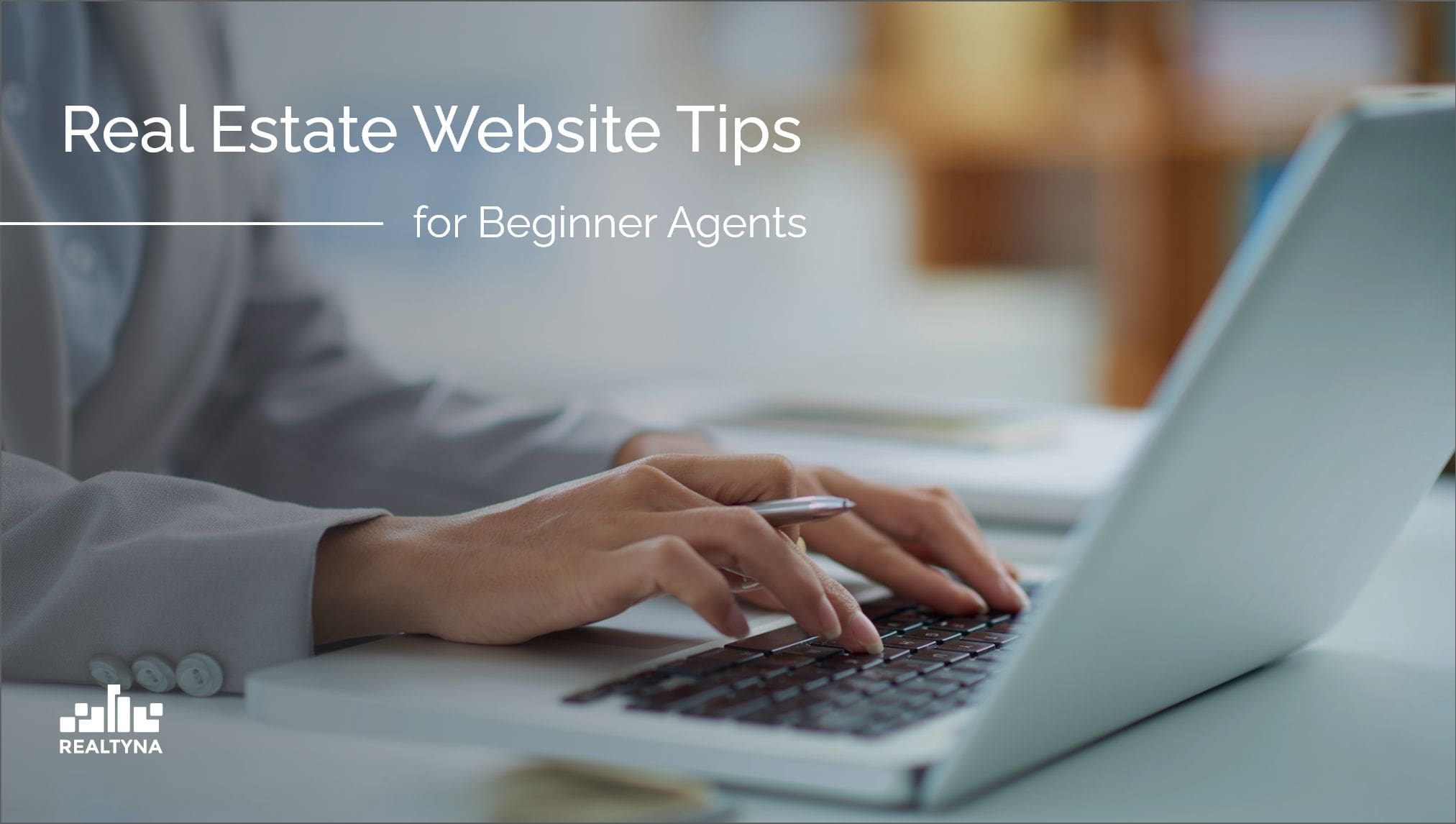 Real Estate Website Tips for Beginner Agents
29 Nov 2021

Posted at 11:00h
0 Comments
Are you just starting with your real estate website? Or looking for ways to drive in more traffic? Then you're in the right place. In today's article, we will offer you tips and tricks to better establish your real estate website and drive in more traffic.
Pick the Right Hosting For Your Website
The first important step to building a professional real estate website is picking the right hosting platform. Hosting is important for your real estate website as it's the foundation behind your website's overall performance and success. If you have a poor-quality hosting server, your site will run slow and have performance issues. This will affect your overall SEO and website traffic as well as your customers' experience. To avoid such issues, we recommend you set up high-quality hosting for your website.
WordPress, for instance, is a great choice for real estate agents as it is known to be one of the most powerful hosting platforms that allow agents to share a large number of listings on their websites. To get more specific information on suitable hosting platforms and recommendations for real estate websites you can read our article on 6 Best Website Hostings For Real Estate Agents.
Pick Out Your Real Estate Website Theme
The next step is to pick out your website theme. Clients often pay attention to the overall image of the website, so having a well-designed, high-quality theme will surely increase your chances of attracting more traffic and marketing your listings to more suitable clients. Check our article on Best WordPress Real Estate Themes for Agents With Free Demos for a list of recommended themes to help you set up your WordPress real estate website.
Start Publishing Your Content
Now let's pay attention to your content. Content is an essential part of any website. That is why it's vital to focus on developing high-quality content for your site visitors. Start by setting up a separate page for listings on your website and update them regularly. Set up a blog and start posting articles daily. Make sure to also have a separate column dedicated to real estate news and updates. Including home tours and guides will also increase your website traffic and audience. If you plan on hosting any events, make sure to dedicate a page to inform your clients of any upcoming events such as open houses or networking events. Lastly, if your previous client had a positive experience, ask them to review your service and include their testimonials on your website. Don't forget to have your contact information displayed on your website as well. That will make it easier for your clients to reach out to you.
Make Use of Social Media Platforms
Social media is a great way to start advertising your real estate site and listings. Start by marketing to a specific demographic. Then, promote your listings using Instagram or Facebook ads.
Post engaging content, share 3D tours, start creating YouTube videos. Overall make it your aim to always keep your audience engaged. You can check your performance using the audience insights tool offered by social media sites such as Facebook and Instagram, to see which ads are working for you and which need improvement. Read our article on How to Choose the Best Social Media Platform for Your Real Estate Business for more insights on using social media as a marketing tool.
Think Outside the Box
Other than social media, think of different ways to advertise your real estate website. For instance, set up webinars and invite your clients to watch them. That way you can advertise your website and services to them directly while assisting them with any queries or questions. You can even set up partnerships with fellow real estate agents to promote your business and website. Always try to think of new ways to expand your business and start working on it.
Thanks for reading! Here are some recommended articles for you.
How to Share Your Real Estate Listings on Your Professional Facebook Page
5 New Ways to Make Your Property Listings Stand Out