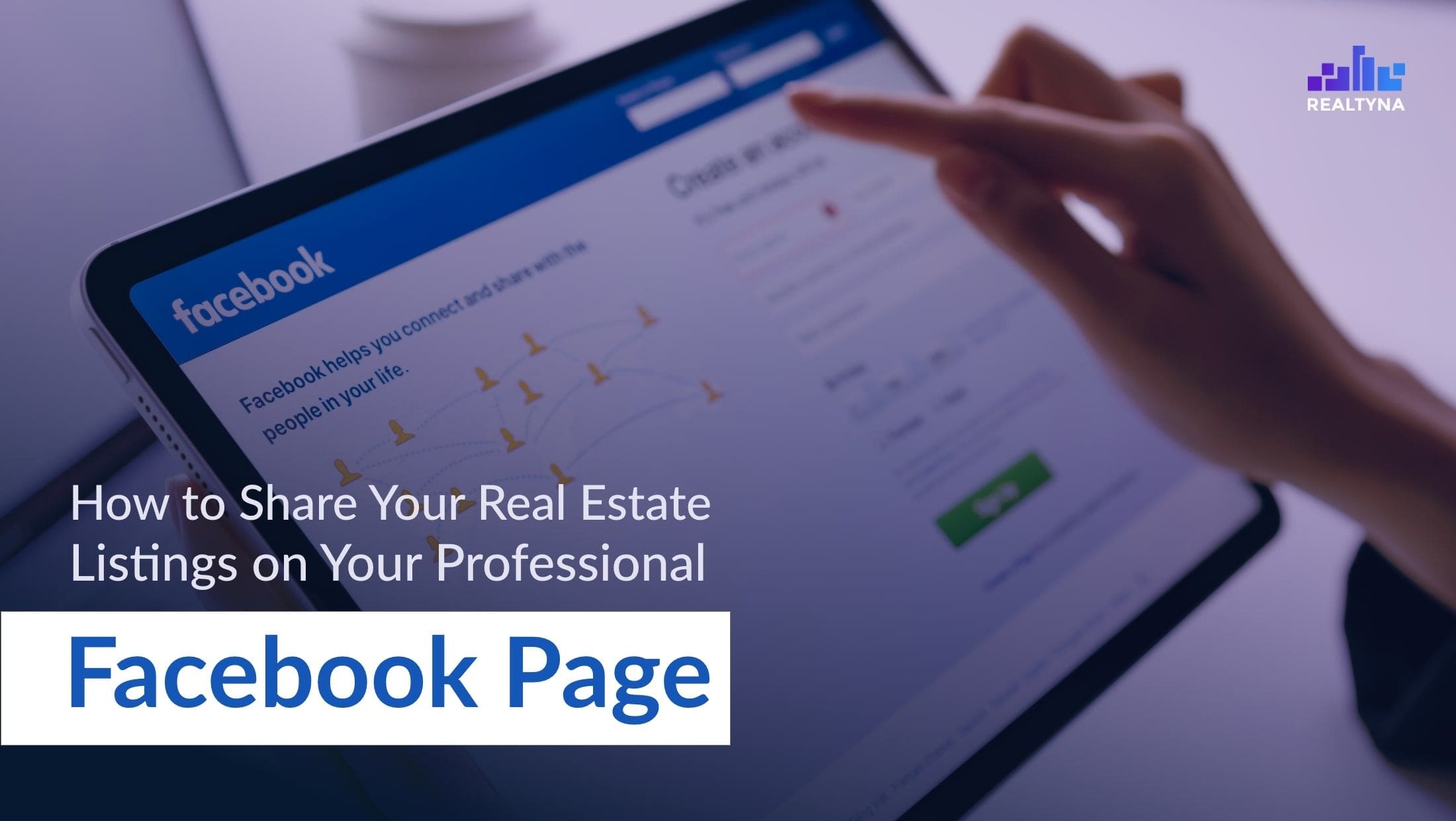 How to Share Your Real Estate Listings on Your Professional Facebook Page
05 Nov 2021

Posted at 11:00h
0 Comments
The use of social media by individuals and businesses alike has grown exponentially in recent years. According to Facebook, there are more than five million active members, with 50% signing on every day. As a result of Facebook's growing popularity, real estate brokers have embraced the social phenomenon as a marketing tool. So how then can they use this platform to share their real estate listings? It is possible to share listings on Facebook using a variety of different ways. And in this article, we will discuss just how easy you can do that.
Adding Real Estate Listings on Your Facebook Page
Facebook Add-on:
One of the most effective tools real estate agents can use to share their listings on Facebook is through Realtyna's Facebook Add-on. Not only is this is an excellent tool for Realtors to keep track of the activities of their clients throughout social media platforms, but it is also beneficial for agents to share their real estate listings on Facebook. As the listings on your website change, so too will your Facebook listings be updated accordingly.
In addition, with this Add-on, real estate agents can automatically convert their listings into ads via Facebook's Dynamic Ads feature.
Facebook MarketPlace:
This is also a valuable tool for searching for and posting real estate listings. To share your listing on Facebook with this tool, go to Google or Facebook, search for "Facebook Marketplace," and select the "Real Estate" bar at the top of the page. After that, you'll be able to post information about your listings and upload pictures on Facebook.
Craigslist.com:
Every month, the Craigslist.com website receives more than 20 billion page visits. It is an excellent platform for real estate agents to advertise and market their listings for free. Use the link you get from Craigslist after posting an ad to share on Facebook. On Facebook, right above where it reads "What's on your mind?" click on the link icon. To share your Craigslist ad on Facebook, after pasting, all you have to do is press enter, and your listing will be live on your real estate Facebook page.
VirtualTour.com:
This is a popular virtual tour software used by real estate brokers. Using the software, you may design tours simply by uploading images and audio. After creating the tour, add the link on Facebook through the link icon, and you can share the listing of your virtual with your clients and prospects on Facebook.
Read more about using social media to build your real estate business here.
Related Searches:
Five Tips to Promote Your Real Estate Social Media Platform
The Usage of Every Social Media Platform — Real Estate Edition
How to Send Your WordPress Real Estate Blog Posts Automatically to Social Media