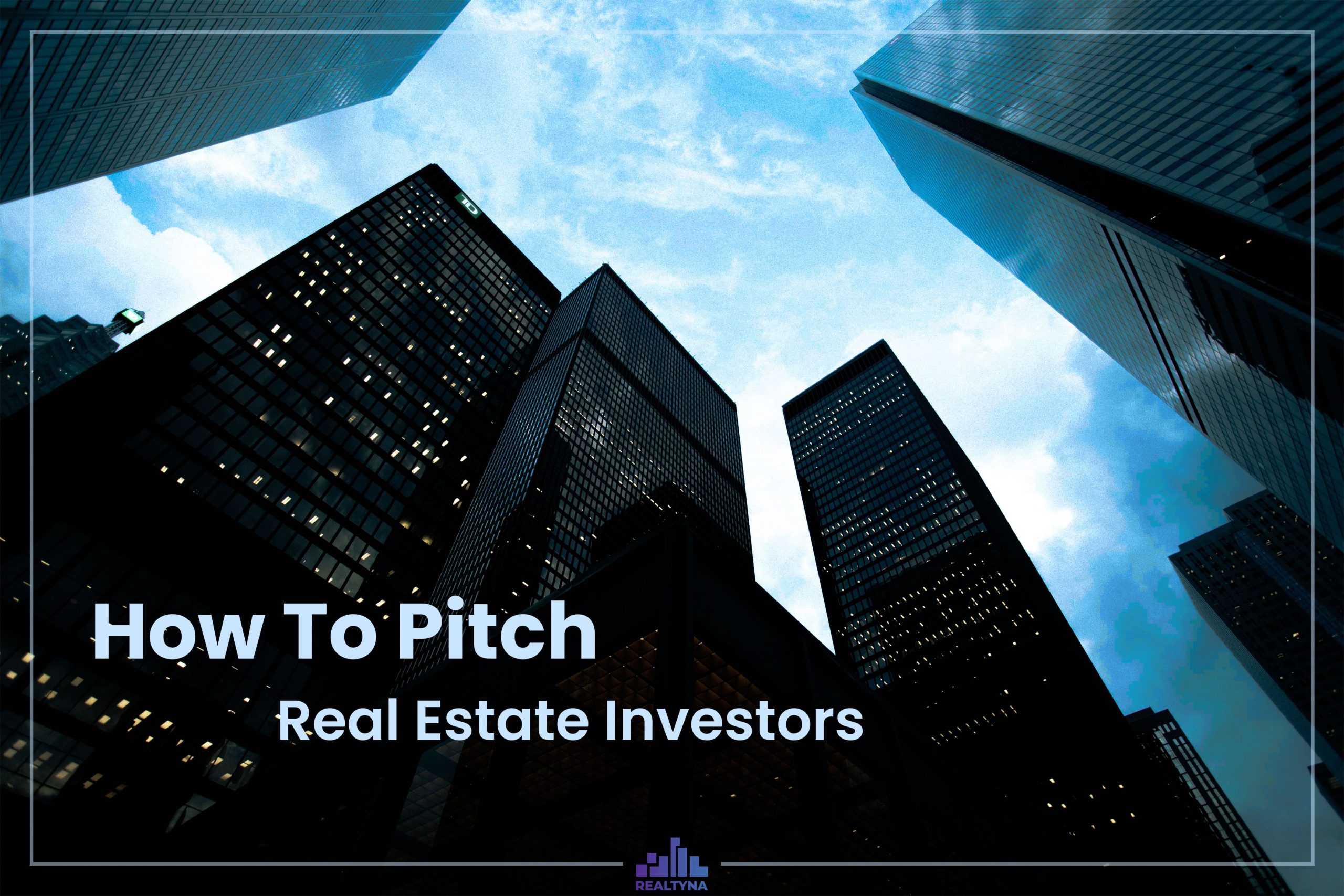 How To Pitch Real Estate Investors
31 Jul 2021

Posted at 11:00h
0 Comments
Although the real estate industry is a trillion-dollar industry, finance will not always come flooding in when you're starting a project, no matter how compelling it is. When it comes to growing your real estate business, your ability to raise capital can be very beneficial. You must get investors to commit their time and money to fund your projects. You'll need an institutional-grade, extensive pitch to get your message through to a suitable real estate investor.
Typically, investment opportunity communications begin with well-researched pitches and PowerPoint slide decks that include visuals and analysis to highlight why your firm is the right firm to partner with.
Let's dig right in and talk about what it takes to produce an industry-grade pitch that will help you land the perfect real estate investor!
An Effective Guide to the Best Pitch for Real Estate Investors
To raise funds for your business, you must persuade investors to spend their time and money. First, you must set up a meeting with investors. Having a strategy for approaching investors, what to say, and how to respond to concerns can make the meeting quick and straight to the point while alleviating anxiety. Here are five tips on how to pitch real estate investors.
Be Assertive
Investors must grasp what your business offers and why it is a great investment opportunity within the first minute. Make your pitch as clear and straightforward to understand as possible for investors. Do not give them too much information and material straight away. They might not understand and may lose interest in the process. If they appreciate what you're saying, they will ask for more information.
Light Up the Room
Tell stories. When it comes to raising money, it is all about developing and maintaining connections with possible investors. Think like a stand-up comedian, and think beyond the PowerPoint. Instead of presenting endless slides about your business and your business strategy, tell a personal story. This does not imply that the meeting should be about your pedigree. Remember that time is of the essence and go straight to the point.
Tell the investors about the positive impact of real estate investing on your life and financial stability. In some ways, stories can influence even the most analytical of investors. In your story, try to make the narrative connection to the audience, mention your worries and what you have accomplished. Engaging your audience, establishing trust, and creating an emotional connection are all facilitated by this tool.
Emphasize the Benefits
You may want to use a PowerPoint presentation to showcase the benefits of your deal once you have finished telling your story. PowerPoint or slide presentations are visual aids, not teleprompters. Make direct eye contact with potential investors to find out what aspects of your proposal appeal to them. Is it a nod or a scowl on their face? Rather than drawing attention away from or competing with your physical and vocal presentations, your slide presentation should complement them.
Connect With Your Potential Investors
Building a connection with potential investors is very important. Most often than not, investors invest in the person, not the idea. They only give their money to people they like, trust, and respect. Develop trust by being honest, discovering similarities, establishing rapport, and, most importantly, demonstrating your enthusiasm for the investment you are considering. As you guide potential investors through your proposal, take the time to build a personal relationship with them.
Share Results
Your investors must see tangible outcomes. If you have a history of successful transactions that you have completed in the past, now would be an excellent opportunity to showcase those accomplishments. If this is your first deal, make sure to look for areas where you can leverage the successes of others.
Inform your audience whether you are working with a coach or mentor. When engaging with investors, make use of the expertise of your advisory team to ensure that they understand you have the resources necessary to create a secure and profitable return on their investment.
Conclusion
There are a handful of indicators of various ranges that will make or break your first pitch. Follow the guidelines above, and you'll be well on your way to landing an investment deal.
Read Four Effective Ways To Improve Your Real Estate Website and How Real Estate Agents Can Protect Their Website With an Effective Cybersecurity Strategy for more tips.