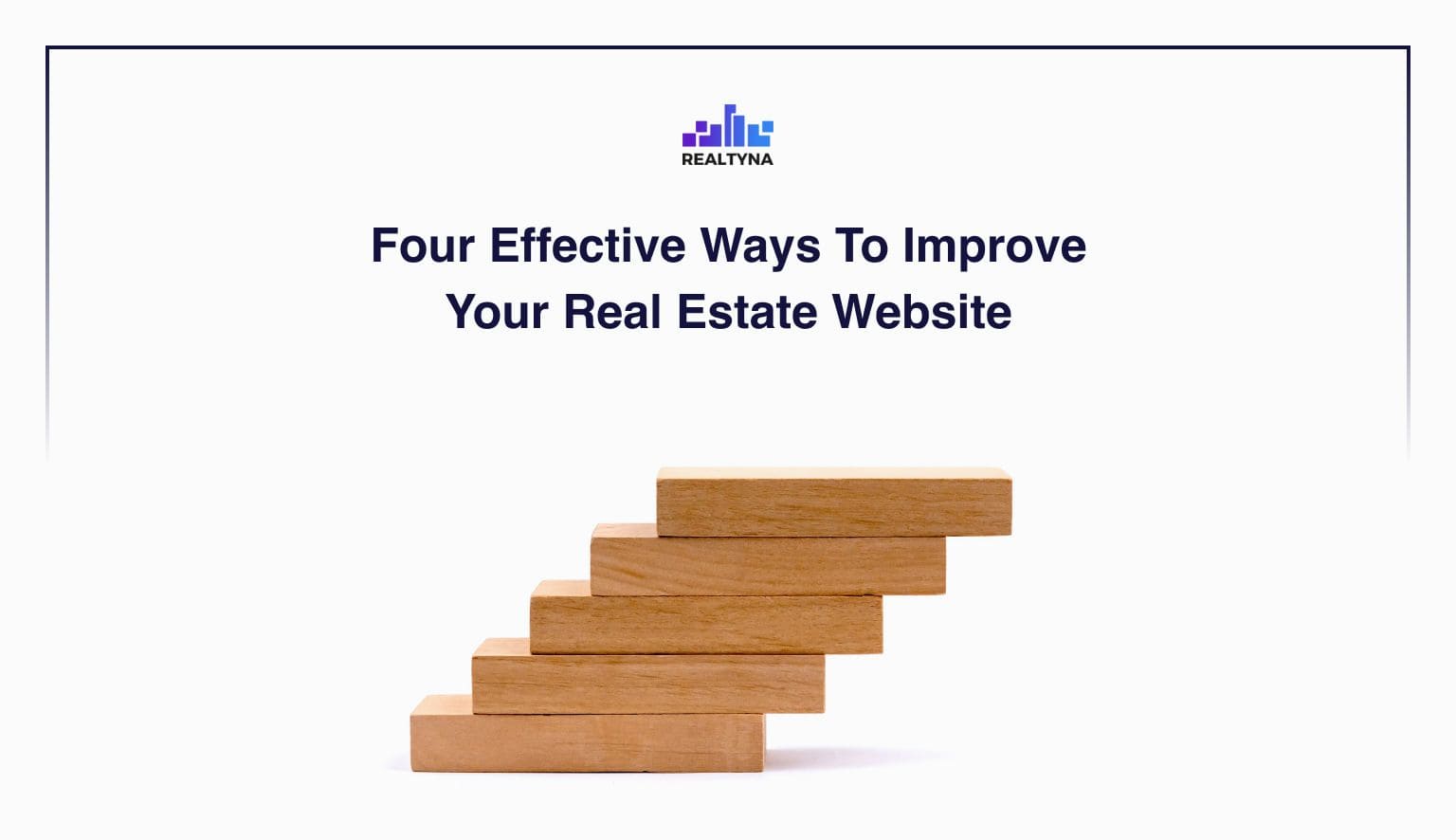 Four Effective Ways To Improve Your Real Estate Website
17 Jul 2021

Posted at 11:00h
0 Comments
If there is one thing we are certain about today, it's how technology is reinventing all processes. Every real estate practitioner should have a well-designed website that stands out from competitors in the current digital marketing era. Are you doing all you can with your real estate website to attract more visitors?
According to NAR (National Association of Realtors) and Google Analytics research, searches about real estate increased by 253 percent between 2009 and 2013, with over 92 percent of individuals using the internet for home search. This implies that real estate professionals need to put extra effort to ensure that their websites rank highly on Google search results by frequently updating their website services.
There is much more to a website than adding your bio and publishing a few neighborhood pages. To get tons of visitors and leads on your website, your site must be updated regularly. Start improving your SEO and real estate website traffic with these four effective tips.
Four Effective Ways To Improve Your Real Estate Website
Website Images and Videos
All web designers agree on the following recommendation: Increasing the number of photos and videos on your website yields better results. Nevertheless, suppose you only apply this advice but fail to consider the impact that an excessive amount of material on your site will have on your users. In that case, you will likely lose more visitors than you gain.
Avoid a Lot of Pop-Ups
Nothing is more frustrating than having your website's users' searches disturbed by an annoying pop-up ad or sign-up banner. Many times, this happens a few seconds after the user visits the site and has not had the chance to look at offers. They are prompted to register or subscribe to the newsletters on your website. Avoid turning potential customers off by blasting them with many pop-up ads, audios, and videos within seconds of their visit to the website. Let your website sell itself.
Resolve Slow Loading Page Issues
More data implies slower loading websites. Visitors will leave your site if it takes longer than five seconds to load. Website loading speed directly affects customer satisfaction and brand identity perception. In an industry that depends mainly on internet visitors to generate revenue, configuring your real estate website to carry many browsers is vital.
Offer Reliable Information
Another efficient way for real estate professionals to improve their real estate websites is by providing website visitors with reliable information. Realtors can convey information to users to get more website traffic and leads. Often, real estate websites have a ton of information that forces users to spend long hours searching through them to find what they want. Blogs, step-by-step guides, and expert advice are the most effective ways real estate agents can provide information to their website visitors.
Educate Your Website Visitors
In real estate, many of your clients may take to understand industry jargon. Realtors should not assume that their clients know real estate terminology. They have probably heard a few terms but might not know the difference, such as fixed-rate mortgage and adjustable-rate mortgage.
In addition to providing definitions to real estate terms, your real estate website is an excellent resource for educating your visitors about the housing business. Not only does it keep the information on your website fresh and up-to-date, but it also saves you time by doing the work for you. By the time prospective purchasers pick up the phone and dial your number, they have gained a great deal of knowledge about your services and are ready to proceed.
Strategically Place Important Links
First and foremost, your real estate website should include an about tab, a service tab, and a contact tab at the top of the page. Also, contact links should be positioned strategically on your page for easy communication. A sidebar with easy-to-find contact information should be displayed when a visitor to your website clicks on one of the listings.
Another important consideration is providing visitors with alternatives to get in touch with you. Include social networking links on each page so that visitors can easily share your site or log in using their Instagram, Twitter, Facebook, or Pinterest accounts.
Bottom Line
As the desire to develop and expand your online presence grows, real estate agents are inundated with effective ways to improve their real estate websites. Some of these approaches are self-explanatory, while others are more specialized and need the assistance of experienced site designers. However, keep in mind that you will need to put some effort into your website to get high customer traffic.