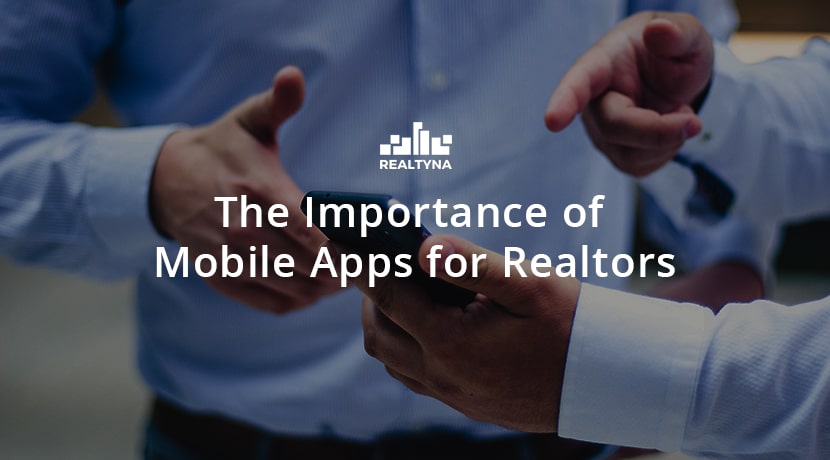 The Importance of Mobile Apps for Realtors
30 May 2020

Posted at 11:00h
0 Comments
The world is moving forward, and so are new technologies. The technological revolution has caused huge change in the way we live.
Every business that doesn't evolve will struggle to stay notable in the market. It is also the case for real estate. Real estate is a huge industry. New technologies give realtors a chance to make their brand bigger and more successful.
Based on the "Diffusion of Innovation Theory," there are 5 types of people: Innovators, Early Adopters, Early Majority, Late Majority and Laggards.
Laggards, people who are the last to adopt the innovations, are very conservative and generally they are not opinion leaders. Unlike early adopters, who mostly are very active and enjoy leadership.
People who feel comfortable with change most often lead. Yes, there is a chance that someone from the "late majority" can succeed with better wisdom and understanding. But we should not confuse wisdom and understanding with hesitancy or complacency.
Why Realtors Need Mobile Apps?
Previously, only big companies were using mobile apps. But now, every business understands the importance of mobile apps for sales growth.
This is certainly true in real estate. Homebuyers are using smartphones while home searching, especially millennials. Did you know that 90% of smartphone users say that they use apps? So, you as a realtor, can use a mobile to contact any kind of potential home-buyer.
We all agree that mobile responsive websites are a must have for real estate professionals, but mobile apps can take your website to an even higher level.
Mobile apps give you a chance to be a bigger player in the real estate market by helping you to increase your brand awareness. Better user experience means more leads. Satisfied users will suggest your application to others.
With a mobile app, you as a realtor can build interaction. It's so much easier to give feedback to your users with apps. Potential clients will have a feeling that they have a close communication with your business. Also, users can save searches and location. So based on the saved searches, app will be able to suggest listings according to their interests.
Realtyna's Mobile Apps
If you haven't heard yet, Realtyna offers mobile apps for your business. Our mobile apps will help you to:
Increase brand awareness

Increase Client Contact

Increase Lead generation
By downloading the app, you will be automatically connected to your website. Your name will be published on Google Play and Apple's iTunes app store. You will have a chance to detect mobile users and invite them to download the app from a related store.
Moreover, when MLS listings are updated, your app will automatically be updated too.
If you want to know more about our Android\iOS apps, you can visit our product page:
For more information about mobile apps see the following blogs: Dominate The Competition With A Mobile Application and Mobile Apps: A Surefire Way to Increase Business & Brand Recognition