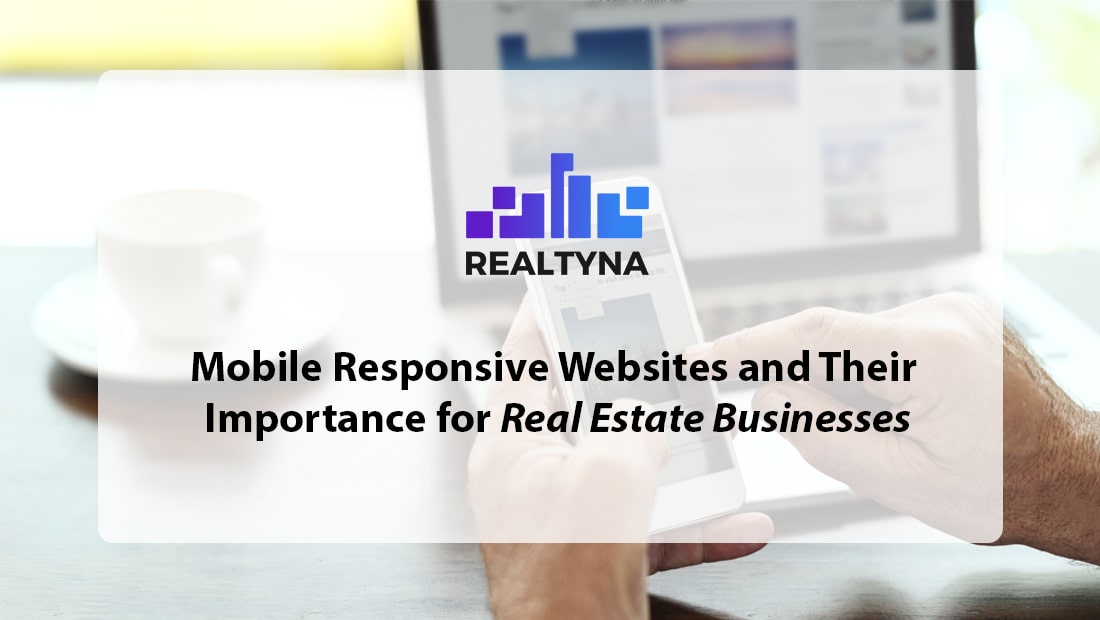 Mobile Responsive Websites and Their Importance for Real Estate Businesses
02 Oct 2019

Posted at 10:30h
0 Comments
The importance of a flexible and well-organized mobile website is well known for almost everyone. In order to be successful in your business, having a website that will completely respond to your users' demands is a must.
We can say that today is an era of competition between sites. The design of the website, its visuality, multifunctionality and load time often defines the success of a business. Simply said, if the user can't be impressed with the design of your site, she can continue searching the information with another source.
A mobile responsive website is one more way to drive more traffic on your real estate site. Based on the research of NAR (National Association of Realtors), among the three most popular sources home buyers used in the home searching process, one was Mobile/Tablet Websites (73%). So this gives a clear answer to why a mobile responsive website is significant for real estate.
Meaning of Mobile Responsive Website and Its Benefits
Have you ever had to struggle while fitting the website with your equipment? When the size of website doesn't respond with your device and you have to zoom in, zoom out or just waste your time? I believe you probably have. So, in order to avoid such misunderstanding with the visitors of your site, you must make your website mobile responsive.
Responsive design responds to the screen size of the device. It has a flexible layout which adjusts according to a screen size. For example, if it's accessed from a smartphone or a tablet the layout will display differently. The three-column layout changes to one and fits any device. It shows only important information and other pictures and less significant data is hidden or moved.
Most noteworthy, in 2015 Google announced that a responsive website is a priority for them. This means that whether it is responsive or not, may be a ranking factor for Google. Also, if the load time is small, it allows users to operate faster on your site. That itself reduces the bounce rate. These factors brought together improves your SEO and good SEO is all you need.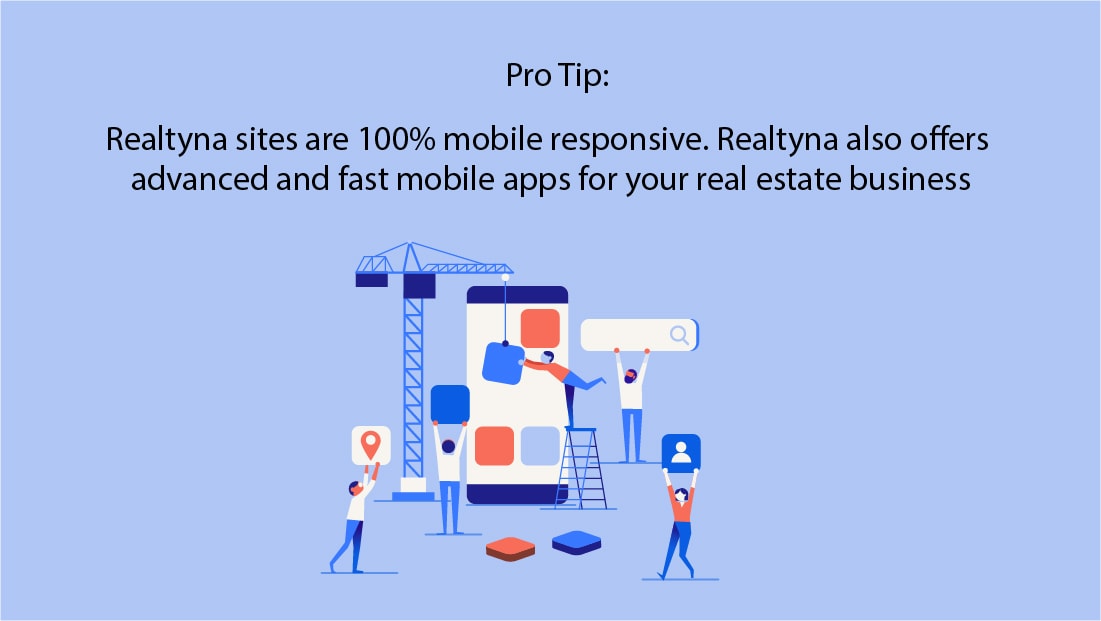 Mobile Responsive Website VS Mobile App
Having a mobile application is one more factor to be successful today. Having a mobile responsive website is a key to your success. But here comes a question: Do i need a mobile responsive website, if I already have an app? Or, which one is more important?
The fact is, you can't compare them. Mobile apps are mostly used by your audience. It can be used when you are offline, apps are often faster than websites and you can gather more information there. But the first impressions come from websites. While searching for some information in google, a user uses your website first, and only after then decides if she needs the app or not. So, both of them are equally important and must have.
How it Works for Real Estate Market
More and more homebuyers are using mobile devices for property searches. This is a fact to take into consideration, right? Especially millennials, they won't waste time on your website. If the first impression won't be good, they will just continue searching for other sources. So can you imagine what happens when your website is not mobile responsive? The thing is, you will lose leads.
As more leads are browsing their IDX listings on their phone, you should respond to their needs. So the load time must be small, the pictures must be well adapted with every device (this is especially important) and the higher SEO is, the more leads you generate.
Realtyna's products are orienting on clients demands. Thus, Realtyna's sites are mobile responsive, so you can build your website and be sure that it looks perfect with any device. Also, you can try Mobile Apps and be a main player in your local real estate market.
Do you have questions or want to express your opinion? Leave us a comment below.
For more information about adaptive and flexible websites, see the following blogs: 15 Tips to Create a Successful Commercial Real Estate Website and 5 Signs That it's Time to Upgrade Your Real Estate Website.