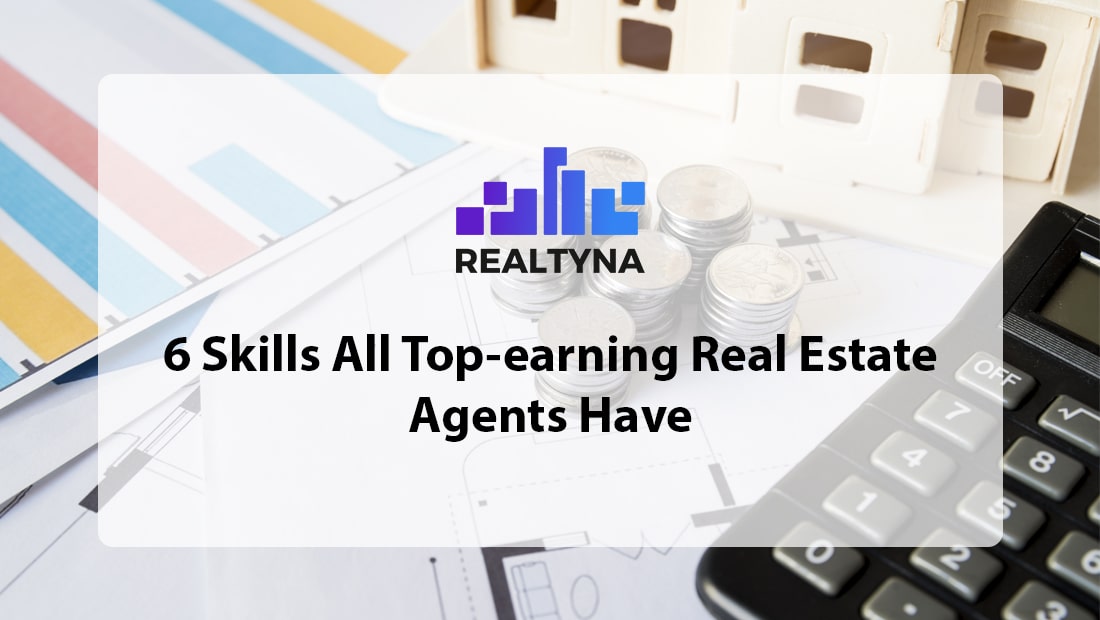 6 Skills All Top-earning Real Estate Agents Have
05 Nov 2019

Posted at 10:00h
0 Comments
So you have a license as a real estate agent. You are aware of all the rules, duties and responsibilities of an agent but still, you cannot find the key to success. Well, it is quite hard to stand out in the very competitive field of the real estate industry. However, it can be possible if you regularly work on yourself and continuously develop the necessary skills.
Here are 6 skills all top-earning real estate agents have:
Honesty and Integrity
According to Statista, 97% of the American buyers are always looking for agents who are honest and have integrity. It is not surprising. People usually spend their lifetime savings to buy a new house. It is likely to be a very important decision for them. Therefore, they search for agents who are said to be honest.
Because of this, your personal reputation means a lot for your career. As a real estate agent, you should be honest to your customers and inform them about everything during a transaction. In the internet age, it is very easy to spread information widely. If you are not careful with all of your clients and take care of their attitude towards you, one harsh mistake may have a negative impact on your reputation. Try and build your reputation by being honest and trustworthy alongside other skills. You can also try using social media to be easily searchable, show your relevance and research your opponents as well.
In addition, you can take your career to the next level by becoming an official Realtor, member of the NAR (National Association of Realtors) and pledge to their Code of Ethics to make your customers understand how responsible you are for your career and service.
Communication
The right form of communication means a lot in every field, especially in the real estate industry. Whether you have a good service for your customers or not depends on how you are able to communicate with them. You should be able to help people find what they are searching for. Suggest plenty of options and choose the best one. People contact real estate agents because they expect agents to know a lot about the negotiating process as well. As a real estate agent or realtor you also have to be able to lead negotiations like an expert to reach the best deal.
One more thing is communicating to your leads. Lead generation is the topic everyone in the real estate industry is focused on. But the key to success in the process is not only converting leads but also being responsive to them. Use your communication skills to always stay in touch with your leads. Give them all the necessary information about your service, listings or even neighborhoods. You may come up with an idea to do it in a creative manner as well. This simple communication with leads can bring you a conversion when you least expect it. Even years down the road!
Knowing a Local Area and House Marketing
Knowing your coverage area as a real estate agent is an inevitable aspect. When people move to a different neighborhood, city or even country, it is natural that they are interested in all amenities the area has. How you can show your expertise and gain trust if you do not even have a proper information about a neighborhood or a local market?
Getting introduced to a new area is not a boring process. There, you can discover plenty of interesting amenities for your clients. By exploring the territory, you will be able to inform your clients about shopping, educational or recreational amenities. Besides, if you explore prices and general trends of a local real estate market, you will estimate all suggestions better. It is also widely acceptable to contact local businesses. Choose the one that matches your interests and collaborate with them in order to promote your property.
Tech Savvy
Well, there are some real estate agents that do their job well without using technology benefits. However, step by step, the real estate industry is being digitized. Although not every client expects agents to be tech savvy (only 44% of them), it is a vital skill for a good real estate agent nowadays. New technology trends and facilities are introduced every year and the vast majority of clients are looking for everything about purchasing or selling their property online whether they realize it or not.
Try to have a good real estate website and be involved in social media platforms. Being searchable online is a huge benefit you can have. It is a lot easier to introduce yourself to customers and suggest them the best service via a good website with interactive tools or social media accounts. In this way, you will join the process of advertising, generating leads or working on SEO value. After you get introduced to your coverage area, posting blogs on your real estate website about what you find out could be a bonus to your service.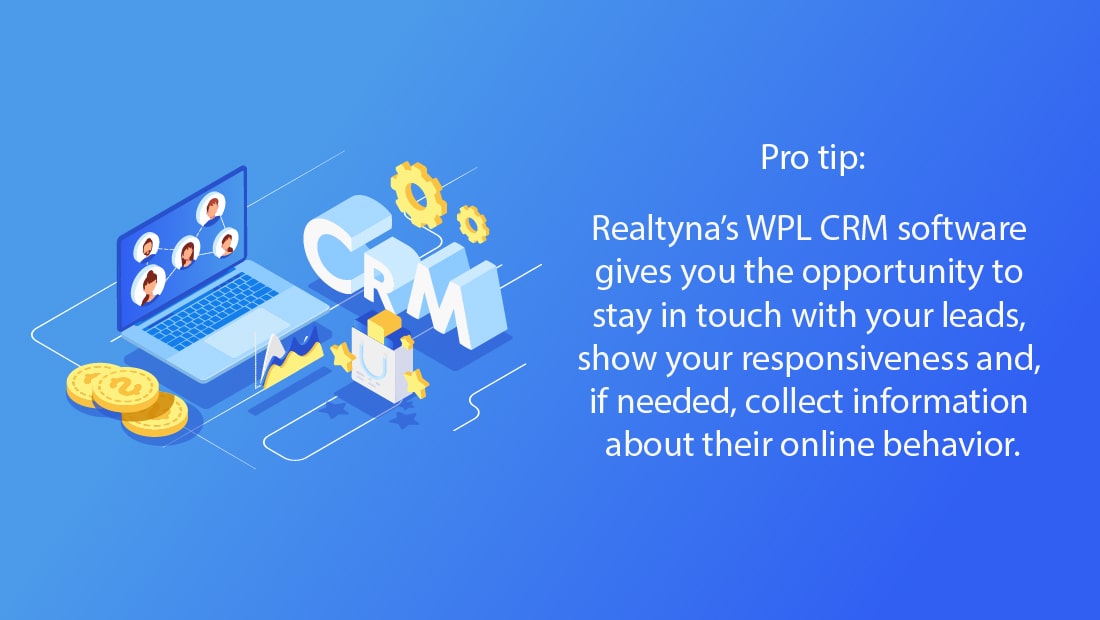 Organized
People think that as a real estate agent you can use your time as you want because no one is counting the hours you have worked. However, every real estate agent has a really busy schedule. Sometimes it is quite hard for them to manage their time. They have to be focused on every detail and aspect daily and, at the same time, think about the future development.
Time management is not always easy. You should be able to prioritize your tasks and schedule your day to perform your job better. It is a good idea to organize all of your documents, make folders and give them specific names to better find them when needed.
As for the customer relationship, you have to be attentive to your prospects, leads and customers all the time. If you think automation of this process would be better for you to concentrate on the other big issues, than solution for you can be a CRM software. CRM stands for customer relationship management. This software gives you the opportunity to stay in touch with your leads, show your responsiveness and, if needed, collect information about their online behavior.
Enthusiastic and Self-motivated
Well, sometimes it seems impossible to always stay motivated and enthusiastic about your job. Some problems might seem too harsh to solve but remember, if you try to be positive about every new challenge and task, you will have more chances to deal with them successfully. People, who are enthusiastic and passionate about what they are doing, are truly the happiest ones. Because in this way, you will never get bored.
Always try to stay ahead of the newest trends and find what really works in your local industry. Trends are always changing, you need to keep pace with them in order to suggest your customers the best service. Maybe you will even be the first one who will try something new! Try to get introduced to marketing strategies that have been implemented recently. Keep an eye on recent news, flip through real estate articles and blogs daily. Therefore, you will always stay informed effortlessly and use it in favor of your business
The best advice for personal development can be when you are striving for something all the time. Setting goals and reaching what you want with all your heart can be the key to your successful and eventful life. Besides, if you are enthusiastic, you can motivate your clients as well. Therefore, it will help you lead a real estate transaction easily.
Few Final Words
So, as mentioned above, the point of your success as a real estate agent depends on how ready you are to take every new challenge and run with it. Remember, failure is an integral part of our lives. Always try again, learn important things from it and use it for your future development.
And if you are ready for getting further information for developing your real estate business, give a look at some of our other blogs: