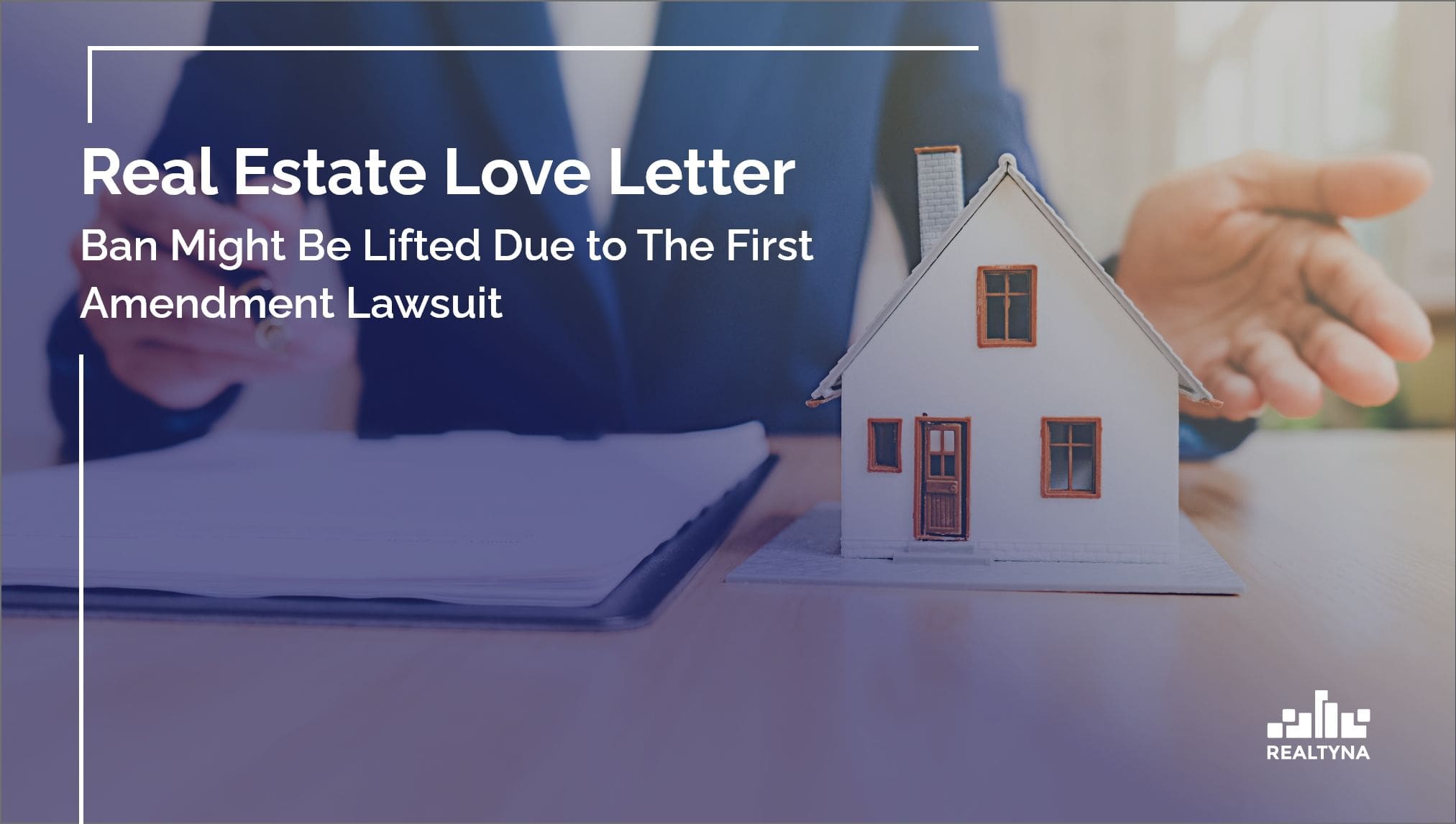 Real Estate Love Letter Ban Might Be Lifted Due to The First Amendment Lawsuit
02 Dec 2021

Posted at 11:00h
0 Comments
The real estate market this year was as competitive as ever, especially on the seller front. As a result, the inventory was far and between. That's why many buyers tried different methods to stand out and appeal to sellers. One of those strategies was the so-called Love Letters— a personal home purchasing letter/offer that some often consider as an emotional bait.
In efforts to provide the most transparent experience to both buyers and sellers, NAR encouraged real estate agents not to use Love Letters, since they might reveal something about buyers that will influence sellers' decision both in positive and negative ways.
The Oregon state went as far as banning Love Letters completely. The implementation of this policy will be finalized in January.
And now we're seeing the first lawsuit against this law. Pacific Legal Foundation is helping an Oregon real estate firm— Total Real Estate Group strike down the Love Letter ban in Oregon. The Pacific Legal Foundation claims that the Love Letter Ban is a violation of the real estate agents' First Amendment rights.
The Lawsuit states that: "This censorship is based on mere speculation that sellers might sometimes rely on information in these letters to discriminate based on a protected class,"
So, What's the Buzz?
The controversial Love Letter Policy has both supporters and opponents. Some say it further supports the Fair Housing Law by ensuring no external factors influence the seller's decision. Not being able to send Love Letters strips down this emotional baggage that the Love Letters brings and ensures that no information transmitted by the buyer is used in a discriminatory way.
Others think that Love Letters ensuring that buyers won't be discriminated against is mere speculation. The Love Letter ban requires a seller's agent to discard "any communication other than customary documents" from a homebuyer, including letters, photographs, and video.
According to the law, the same cannot be said for the buyers' agents who still are not banned from submitting these types of documents.
Love Letter ban opponents say that this is only one method of personalized communication. Problematic communication can still happen over other channels: like calls.
Real estate agents suggest that sometimes Love Letters are the significant boost that helps their clients secure the deal over investors with bigger offers.
The lawsuit brought by Total Real Estate Group might decide the fate of this ban. Time will tell if Love Letters have a future in the competitive real estate market or not.