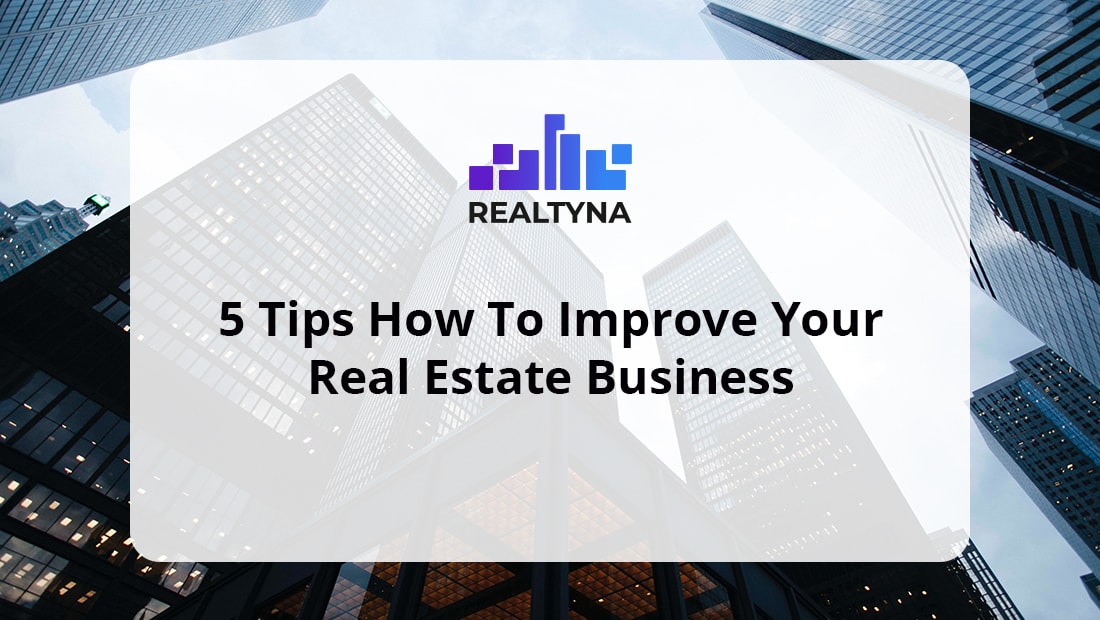 5 Tips How To Improve Your Real Estate Business
19 Aug 2019

Posted at 12:10h
0 Comments
You can have brilliant service but you still might not be able to improve your real estate business. That's because everything depends on the right marketing solutions. The internet is the real deal as well as applications that you are using for promoting your property. To be a successful realtor you must know the right applications and use them wisely.
Here are 5 tips to improve your real estate business:
1. A Good Website
First of all, you must have a nicely designed real estate website, with all of your services and information. The website must be beautifully made yet simple enough to search for your desired information. The WPL pro platform can help you with that. The WordPress platform comes with over 80 features specifically for real estate websites and has a huge variety of additional add-ons and features you can include, like Organic IDX solutions.
Cool real estate features are obviously very important, but a great website should also consider design, so don't forget about colors. Psychologically, they are very important and can play a huge role in your sites success.
Blue – Blue is a masculine color. It also calms you down because it's associated with water, peace and relaxation. Blue gives you a sense of safety, that's why it's the most used color in business for brands who want to build trust in their products.
Green – Unsurprisingly, green is associated with nature and health. It's best used to promote environmentally friendly/organic brands and products.
Purple – From the ancient times purple has been associated with royalty and respect. In modern days it is often used to promote beauty and anti-aging products. This color can be used in a wide variety of branding messages.
2. Advanced Search Features
The search feature is very important for lots of reasons. It is what can make or break a real estate website for a user if they do not have convenient search filters or advanced options. Advanced Portal Search allows your customers not only view your website but also browse and stay there longer.
Advanced Portal Search instantly updates search results using AJAX technology to save loading speeds. Users can set custom search filters and build their own search widget. Visitors can also search polygon or radius and results will only displays the list of visible properties on the map using the advanced map features. Also, your customers will be able to save their searches and return to them later. One more advantage – With Advanced Portal Search your homebuyers will receive an email when their previous saved searches will match to new offers.

3. Dynamic Facebook Ads For Your Real Estate Business
As I mentioned earlier, the Internet has become a big part of our lives. Lots of people are scrolling Facebook and other mobile applications almost the whole day. So for more recognition, it is very important to have a strong presence on Facebook, as well as dynamic Facebook ads.
It's not necessary to explain how important Facebook for business. Social media sites can help you raise your listings and more listings mean more followers and more followers mean, better sales.
4. SMS Communication
After the Internet and Social media most important thing is communication. One great way is to send text messages to your potential clients and to keep existing ones updated all the time.
With WPL Pro, you can use sms add-on for different reasons; For example: to inform your customers when their membership is about to end or notify new clients when their saved searches will match with new properties. You can also send sms about current events and many other lead capturing strategies.
5. A Good CRM For Real Estate Business
Last but not least, you should understand your customers needs and manage your communication with them. This is the most important thing for any kind of sales, especially in real estate. You should realize what type of clients you have, what they are looking for and what you will be able to sell them. Exactly for that we have a Real Estate CRM for wordpress.
This will help you to fully understand and manage your homebuyers and provide them the service that they really need. Like this, your customers will rise, your sales will grow and you definitely will improve your real estate business.
To analyze this subject more, here are some blogs what I suggest for you to read: