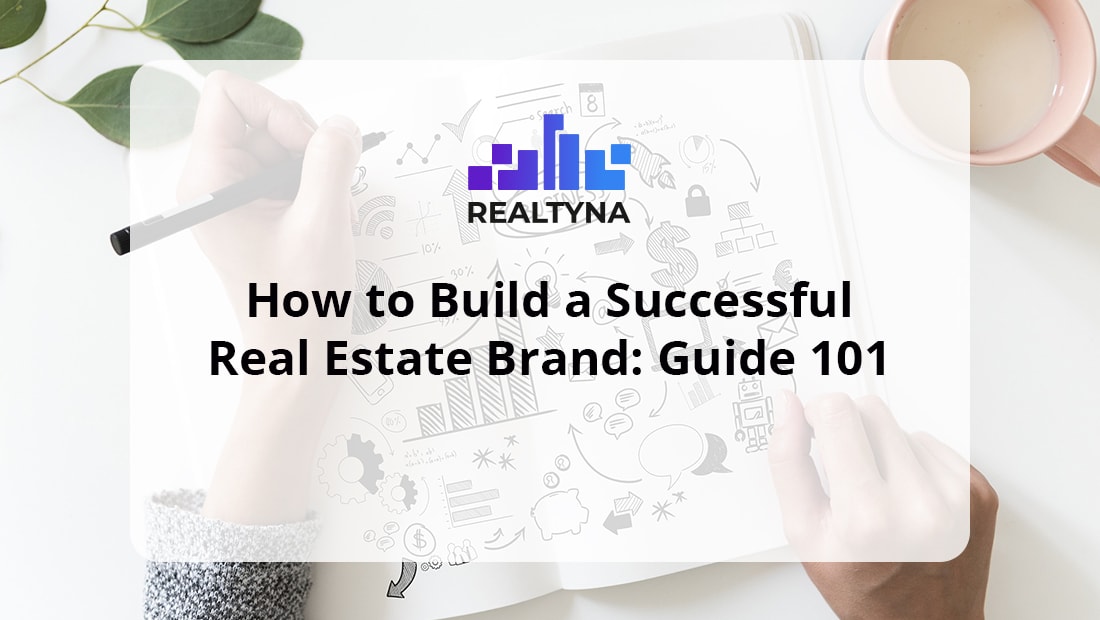 How to Build a Successful Real Estate Brand: Guide 101
11 Sep 2019

Posted at 10:00h
0 Comments
Entering a new profession can be a pretty scary and intimidating experience, especially when we're talking about creating a new real estate brand from scratch. There are so many tiny details that go in a process and can become crucial for your brand that many people chose to avoid such responsibility. First thing you should do: Find inspiration and courage to begin your journey. Did you discover it? Great. Let's get it started. Here I present five strategies that will help you build a successful real estate brand from scratch.
Do Your Research
Before you think about the fancy logo or catchy motto, you should think about the place you're living in. The first and most important question that you need to ask yourself is what does my community need in the case of real estate? What are those necessities that aren't yet satisfied by the top real estate companies in my area? Where can I find myself in this business?
When you have the answer to this question, believe me, half of your problems will be solved. You will find yourself your niche, the unique space where you can become an expert, gain a reputation and develop your real estate brand.
Work Hard, Learn Hard! Your Goal is to Become an Expert in Your Niche.
After your careful and detailed research, after you finally found a niche that you are interested in, it's time to learn about it. Here is a thing, people want to work with the best experts. In order to become successful and build a strong brand, you need to become such an expert in your niche. Of course, no one expects you to know everything from the beginning. But still… Think about your strong skills. Whether you have an exceptional eye for interior designs or your communication skills are on top, you need to develop them in order to attract more clients.
So, we already established that distinguishing your strong skills is a priority. But there are other ways to develop your expertise. After you've got a basic, initial education in a real estate business, don't stop your education process. Research; find an expert who will help you to learn more in a discipline you're interested in. Be hungry for knowledge.
Visualize Your Real Estate Brand
Now it's time to visualize your brand. This means creating a logo, motto, something catchy, but tasteful that will attract more clients to your brand. Here is a thing, an important part of delivering a consistent experience with visuals is to define brand colors that should be used in all marketing activities. Logos, colors, graphics, icons paired with your company's voice and tone, make your brand recognizable. It's especially important if you're a newbie and trying to build brand awareness. In order to have better marketing results be consistent in visual imagery.
It's also important to incorporate imagery of your listings in order for people to see and visualize what are you selling. It doesn't mean that suddenly you need to develop exceptional photography or graphic design skills. Using high-end tools is also not crucial. Everyone can open & make a simple screenshot. It's an easy and cheap way to create your own image, but also send the right message to the clients.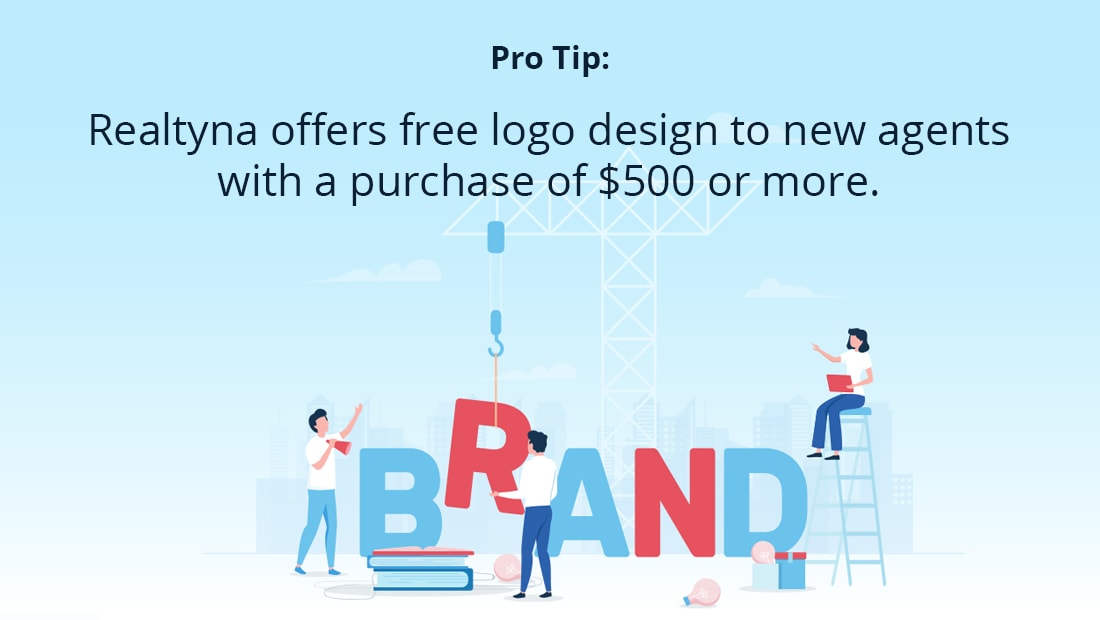 Work Smarter- Create a Website for Your Real Estate Brand
As already mentioned, entering the real estate market can be really confusing and stressful. The real estate market is a very competitive field. There are many details that only experienced real estate agents know. One of such things is creating a website for your real estate brand. Nowadays everything is transferred in a virtual space. Companies tend to develop applications, websites, blogs or other online options to promote their product, make it global.
To be able to compete with experienced and already established brands you need to use every strategy possible. So, my advice would be: create a website. Your website will be a visual representation of yourself. It will help you in the long term marketing campaign and will generate more leads. To gain full control of your website use Realtyna's Organic MLS Integration. It will help you not only improve your SEO but to generate more leads.
If you're already an established and successful real estate agent, naturally you'll want to go even farther and expand your influence. If this is the case, the next stage is creating a team, becoming a broker and making your brokerage company count in the real estate market. And if you are serious about your decision, you need to start thinking about your franchise solution.
Realtyna offers you a solution that allows you to build and design a main website and share this data onto "child," sites for brokers and agents under you. It's a great choice for someone who has already built a team of 1000's of employees down to a broker with a handful of agents on his/her team. For more information, please check out Franchise Multi-site Solution
Going Beyond a Website.
A website is a great option to boost your brand awareness and generate more leads, but in the age of social media and new technologies, it is also important to consider other options, options like mobile apps. Why, will you ask me, isn't a website enough? Well, let's just look at the statistics. 95% of home buyers use the Internet to search and 72% use mobiles. Statistics don't lie, real estate agents need to consider new opportunities and possibilities, in order to achieve success in a constantly developing real estate field.
Build Social Capital.
What scientists refer to as social capital, in a nutshell, includes every social interaction that we have throughout our lives. Whether it'll be a professional or personal interaction, such communications help us build a strong community that will help us in crisis situations.
Creating a new brand can also be described as a crisis. It's stressful, full of unexpected twists and turns. With rich social capital, some of your anxiety can be avoided because of people you can rely on and trust. At the end of the day, people often will make decisions based on their relationship with you. So, engaging in interactions can be time-consuming and stressful, but, also, really important in building a successful brand.
P.S Have additional questions? Check out this article for more on building your brand Your First 12 Months: How To Build Your Brand in Real Estate.