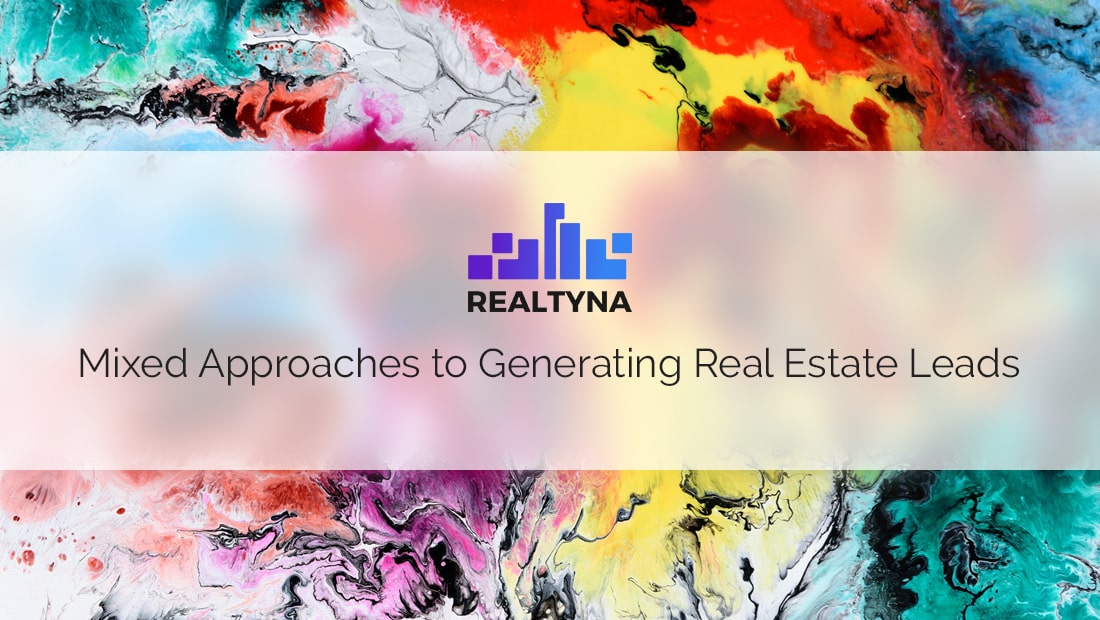 Mixed Approaches to Generating Real Estate Leads

Posted at 10:24h
0 Comments
Generating Real Estate Leads can be a daunting task. Especially when your entire business depends on it. There are thousands of different approaches and even more ways to implement them. Below are a mix of both physical and digital methods to generate leads, so simple that anyone can find a solution that will work for them.
To start, let's discuss the physical methods to generating more leads. The internet has taken charge of the way we do life, but it cannot replace everything. These methods are certainly more traditional and, "old school," but the fact is, they work.
Door Hangers
Many real estate agents take to physical mail to advertise themselves and generate leads, but the bitter truth is that these brochures or letters often get ignored amongst a pile of bills and junk mail. Although the initial investment as well as the effort demanded is a bit higher, door hangers will require potential leads to actually come in contact with your business name. Door hangers are guaranteed to be seen and interacted with, which significantly increases chance for a turn out.
Master Classes and Events
A great way to generate new leads is to offer an educational event on renting/buying/selling or real estate in general in your local area. Not only will it bring out serious leads, but also further your chance to network, get to know your community and increase your shot at getting referrals. Consider free, short, educational but entertaining training sessions at your community center or a college organization meeting.
Get Involved
It has been said time and time again on this blog, as well as many others. You must get involved in your neighborhood and community! The more people that know you and your business, the better off you are. How can you do this? Take a class or join a club. You do not have to make any drastic changes to make this happen. Think about a hobby you already enjoy and seek out those community groups!
Open Houses
Open houses are not only for the obvious leads that are interested in the home, but also for the curious neighbors. Consider skipping the sign up sheet and having genuine conversations with these people. After learning their name and what street they live on, it is easy to search their address and send them a personal thank you note. Whether these people are interested in buying a home or not, your personalization will win you many leads and referrals.
LUKE'S TIP: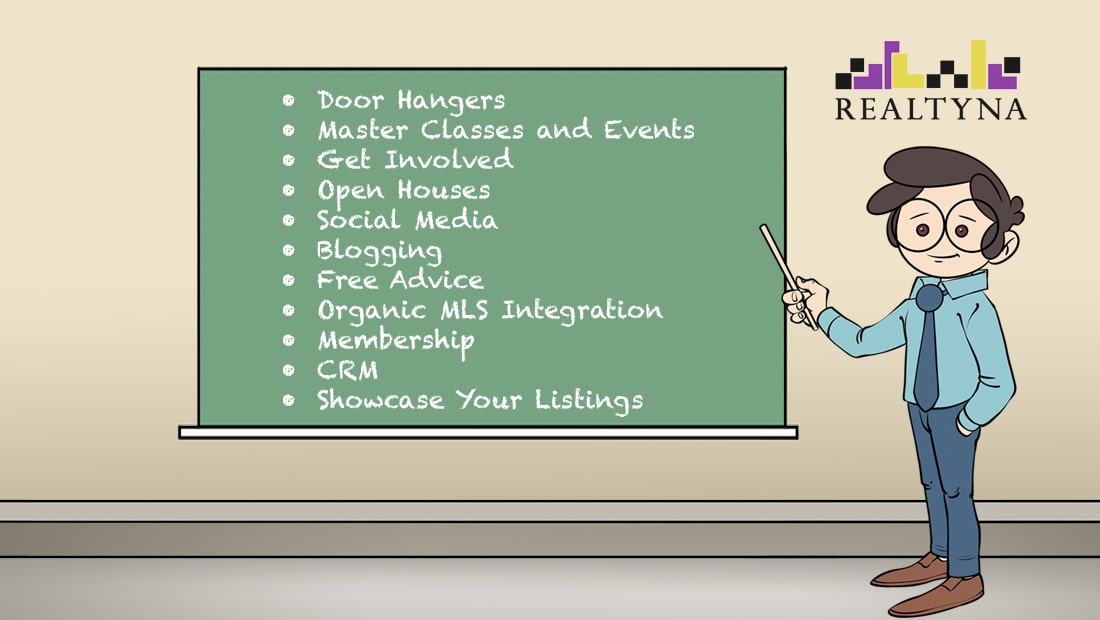 Old school methods are around for a reason, but it would be irresponsible not to make use of the technology in our hands to generate leads. From simple things such as social media presence, to bigger things such as MLS integration, endless possibilities for leads are at your fingertips!
Social Media
If your business is not already connected on the major social media sites, the first thing you need to do after reading this blog is to register to them! Social media presence is huge in any industry, but is growing more popular with real estate. Consider Facebook, Instagram, Snapchat, Twitter and LinkedIn. Showcase your favorite listings, interact with clients, but most importantly, become approachable and show personality! Leads will flock to businesses that utilize social media well.
Blogging
This is another key way to attract leads to your site and business. Provide your potential leads with interesting content that will help or inspire them in their home search. For example, "Top 5 Mistakes New Home Buyers Make," or, "Top 6 Backyards that Will Blow Your Mind." If you want more help perfecting your real estate blog, Realtyna has you covered with tips on overcoming writers block and blog ideas.
Free Advice
Get your name out there and offer free advice, help and feedback on forums such as Reddit or other real estate blogs. Not only will you be boosting your SEO by leaving links around the internet, but serious advice seekers may take it a step further and reach out to your business directly. A few minutes a day of free help could make a huge difference in your lead presence.
Organic MLS Integration
You are probably familiar with IDX listings if you already have or have considered a website for your business. It is great to have listings on your site, but to generate even more leads, you should take it a step further with Organic listings. Rather than using iFrame, which most other IDX providers use, Organic listings sync directly from your MLS. The benefits are the thousands more indexable pages that search engines will now pick up. Better SEO means more leads! You can find this exclusively at You can find this exclusively at Realtyna.
Membership
If you already have a website, or considering making one, it is important to note that one of the best ways to generate leads is to include membership options on your site. Whether that is forced membership or premium membership options, it will no doubt capture priceless lead details for you. Through Realtyna's Membership Add-on, you can make this a reality on your WPL website.
CRM
This WPL plug-in is helpful for many things, but incredibly helpful for generating solid leads. With a good CRM, you can monitor how leads are engaging with your site, get contact info and also have added control on how you choose to interact with them. Realtyna's CRM offers these benefits and many more.
Showcase Your Listings
The fact is no one can compete with real estate portals such as Zillow or Trulia, so what do we do when we cannot beat them? We join them. Showcasing your listings on huge third party sites such as these can add major benefits to your business and generating leads. Have your agent profile connected to your listings on the big portals and watch the leads roll in! If you do not know where to start, Realtyna can help you.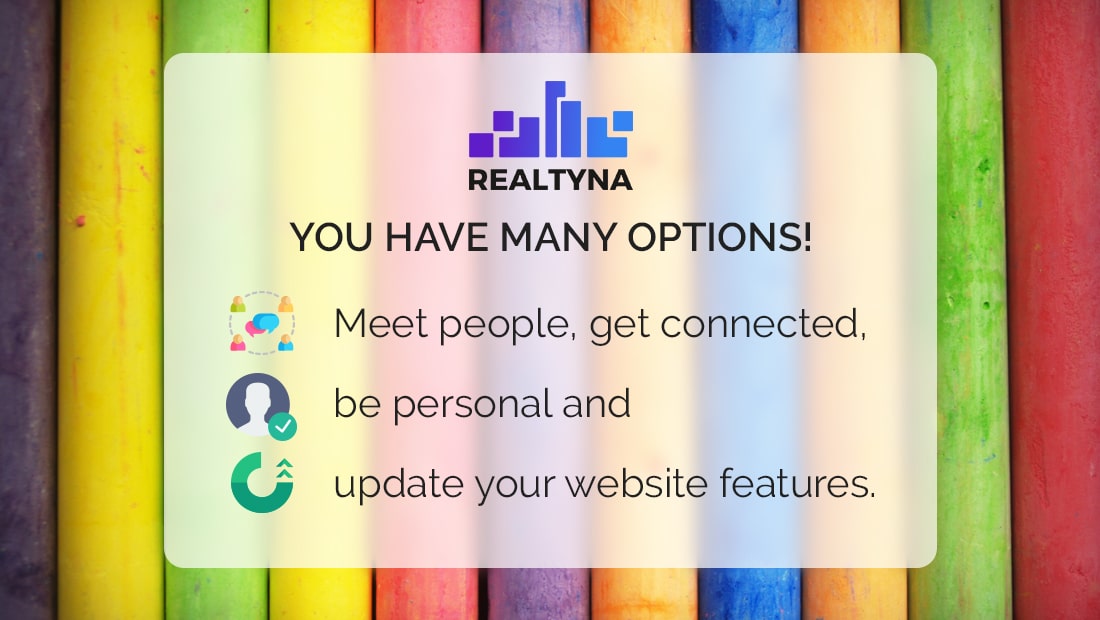 To sum up, do not feel discouraged. You have many options! Meet people, get connected, be personal and update your website features. With these few tips and a little determination, you are sure to find success in generating new real estate leads!
Watch our video: