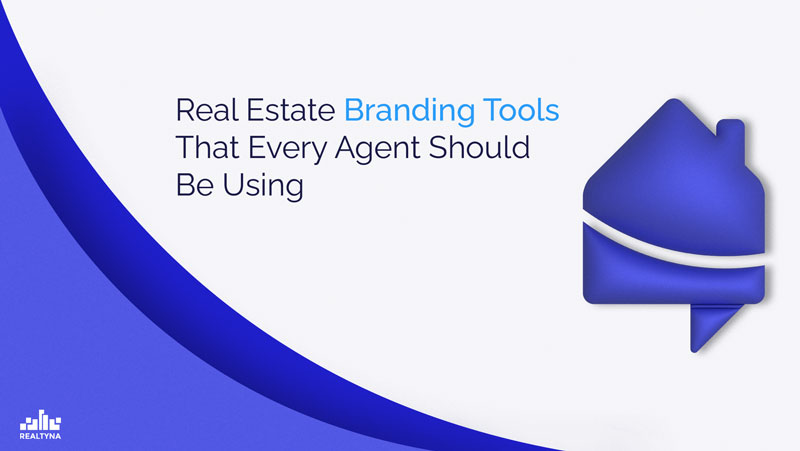 Real Estate Branding Tools That Every Agent Should Be Using
25 Oct 2022

Posted at 11:00h
0 Comments
Getting your foot in the door of the real estate industry is easier said than done, as any veteran agent or broker will tell you. The relatively high cost required to launch a real estate brand is one of the primary reasons newly licensed real estate agents face difficulty. Fortunately, there are several cost-effective brand-building tools available to assist new or seasoned real estate agents in gaining an edge as they get started. Here are our top four picks:
4 Real Estate Branding Tools
Take your real estate business to the next level with these top four branding tools;
Website
Gone are those days when people walked miles to find brokerages or look for an agent. We live in the age of technology, where everyone has access to smartphones and the internet. They search for anything over the internet, from diets, clothing, and of course, housing, before ever getting in touch with a professional. That is why websites are one of the most important tools to establish your real estate brand. You want your business to be among those with an established online presence so potential clients can easily find you through online searches.
Now, real estate professionals don't need coding skills to set up a real estate website because, with tools such as the WPL Pro website builder, you can get your real estate website set up in just a few simple steps. Watch this video on how to build a website with WPL Pro:
White Label Web/ App Solution for Brokerages/ Providers
As technology continues to improve with search engines laying emphasis on better user experience, Realtors and agents have to take into account personalization in branding for better user experience. And that is exactly what a white-label app solution offers. This branding tool helps agents connect more with customers by allowing them to create their individual applications as well as provide access to a QR Code Generator for effective marketing and organic lead generation, and better client experience.
Also, agents get increased exposure as their apps will be listed on Google Play Store and Apple App Store. For more info about setting up your branding with the white-label solution, click here.
IOS/Android App
Get ahead of the competition with a native Android or iOS app. According to Statistica.com, about 83.32% of the world's population own smartphones. So you want to take your business where the clients are —the smartphone! With a native application for your real estate business, it becomes even easier for both clients and potential clients to reach you, and an app also makes for a better experience with business on the go.
With Realtyna's iOS/Android App, you can easily market your brand, create logos on the app, easily integrate with your website, which is downloadable on Google Play Store and the Apple App Store. Now, the process of selling and renting homes is made easier for agents via the iOS/Android App.
TV App
Another branding tool that can help real estate agents in their business branding is the TV app. The app helps display listings on smart TVs at brokerages or at open house events. Through the TV App, you can avoid the hassle of attending to every single client at open houses, as some of the the listing information will be readily available on the screen. Learn more about the TV App here.
Final Words
With the right branding, you can set your business up for success as your website traffic continues to increase. We've talked about some powerful branding tools that real estate agents should be using to get ahead of their game. Make sure you are using some of these tools to grow your business.
Related Searches:
White Label Web/App Solution for Brokerages and Providers
How to Connect a Mobile App to RESO Web API
Can Mobile App IDX Platforms Replace Real Estate Websites?