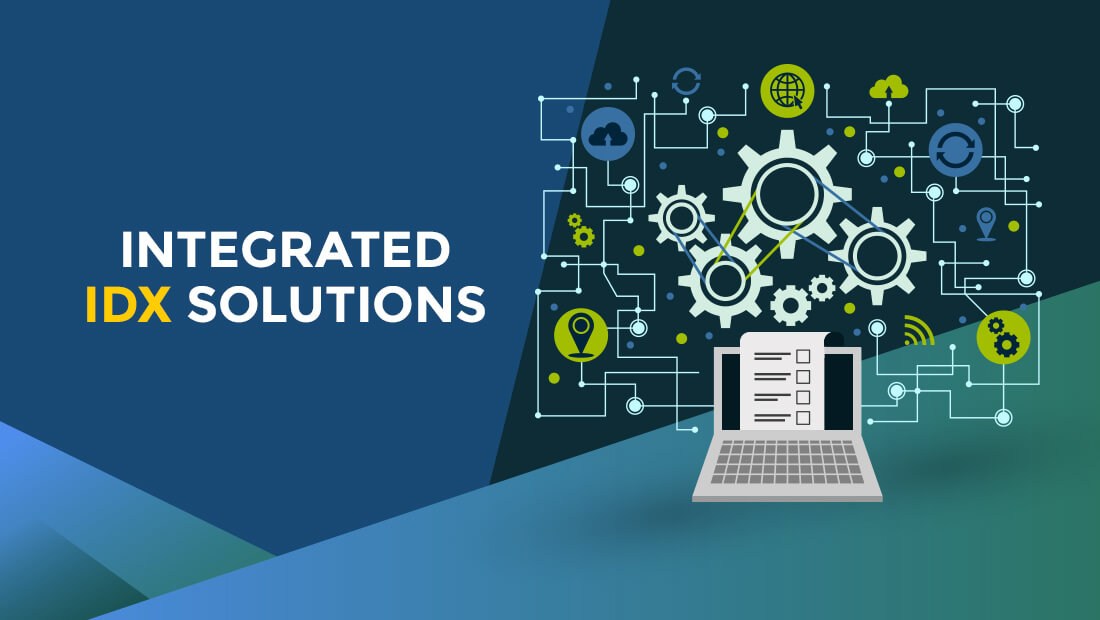 What is IDX Integration

Posted at 17:35h
0 Comments
For more than ten years Realtyna has been working to bring light to the fact that not all IDX are created equal.
While every IDX solution will display property listings from your MLS on your site, there can be large differences in terms of marketing benefits.
The first step to capturing leads is bringing new visitors to your site.
If your site is not ranking well in search engine results you are severely limiting the amount of website traffic you could attract.
This is the fatal flaw of IDX framing. None of the property data is indexable by search engines. This means these pages will not appear in search engine results.
We have a primer on IDX framing and its disadvantages here: https://realtyna.com/blog/what-is-idx-framing/
WHAT IS INTEGRATED IDX?
An Integrated IDX solution on the other hand, creates an indexable page for every property listing on your site. These pages are readable by search engine crawler software, meaning you could have hundreds or thousands of new pages listed on search engines.
This gives your site more authority, and increases the likelihood that your site will rank highly for web searches that include relevant keywords.
For example, if your MLS has 26,000 property listings under an integrated IDX solution, your site will have 26,000 property listing pages that are indexed by search engines and that could result when web-user runs a related search.
ORGANIC MLS INTEGRATION
Realtyna's Organic MLS Integration is the leading integrated IDX solution for WordPress.
It is a full integration based on the Real Estate Transaction Standard (RETS).
The feed to your website is personal to you, meaning your property data resides on your servers (not Realyna's).
More details here: https://realtyna.com/mls-integration-for-wpl/
HOW DOES IT WORK?
To integrate your WordPress with an MLS, Realtyna will install its software on your site and access your MLS RETS database on your behalf. This will require some paperwork with your MLS.
Then, Realtyna will map fields between your website and the MLS database based on your guidance. For example if you need sold listings on your site (and they are available on the MLS RETS database) we will map for them.
Realtyna then will import all of the properties you need to your server area and configure the software to fetch new and updated listings at a regular interval.
The Realtyna software will display each of these listings on your site as a new WordPress page that is indexable by search engines.
This software is flexible, allowing you to personalize the property listing pages, search feature, agents page, property map, etc.
WHO CAN USE IT?
Organic MLS Integration is compatible with any MLS using RETS.
Click here to see some of the supported MLS: https://realtyna.com/mls-coverage/
Realtyna has worked with more than 100 MLS of across the U.S. and Canada, and the company is an approved member of the Real Estate Standards Organization.
THE REALTYNA DIFFERENCE
With Organic MLS Integration, all of your property listings will reside on your main website domain—not a subdomain.
Each property will automatically generate a title, metadata, and keywords.
The property listing urls are SEO organized with property addresses on the second level.
Realtyna downloads can refresh as fast as every 15 minutes (depending on the server and MLS), providing you with the most accurate listings.
Click here to see some of our clients: https://realtyna.com/portfolio
Or contact us for a free admin demo.