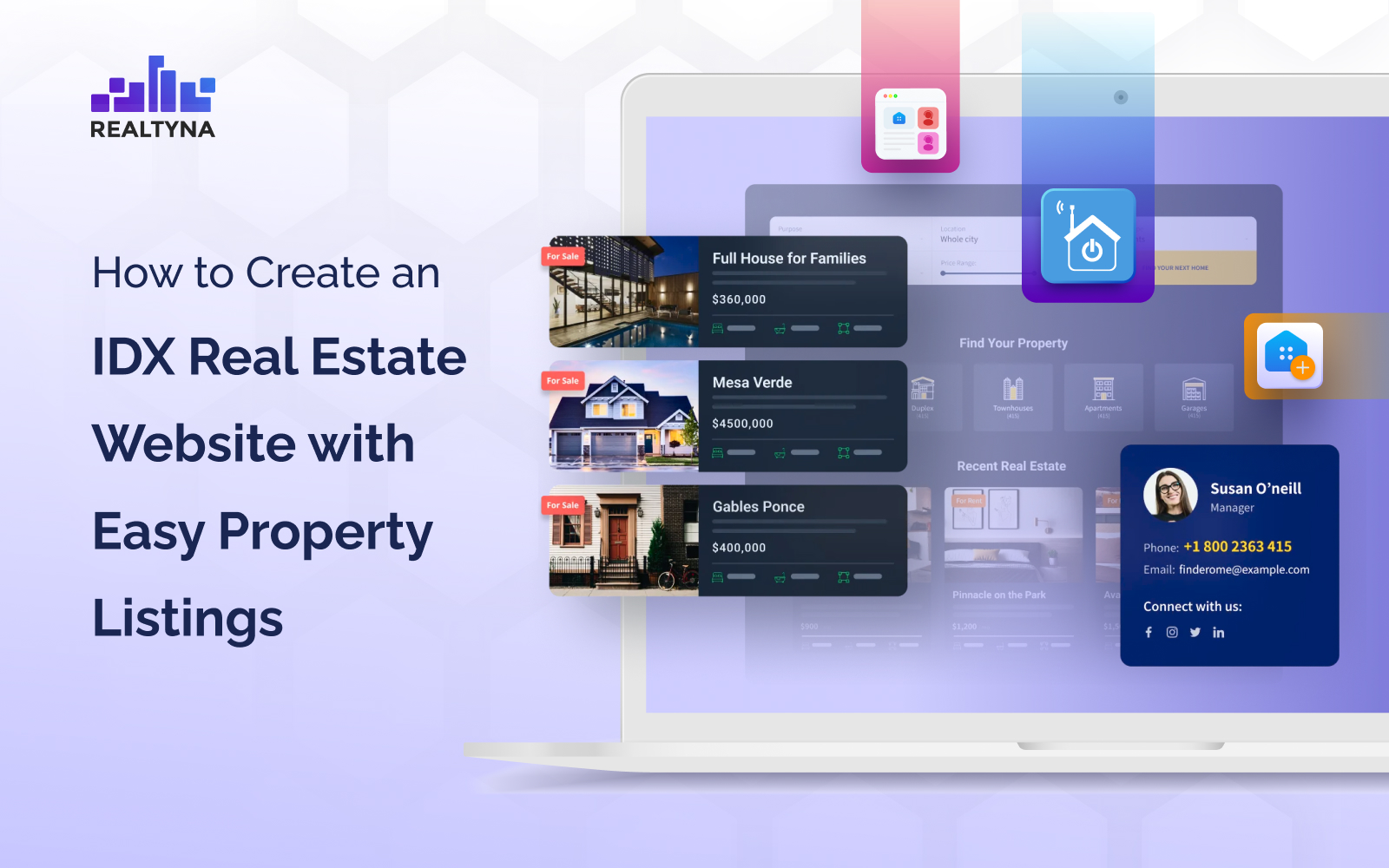 How to Create an IDX Real Estate Website with Easy Property Listings
02 Oct 2023

Posted at 10:14h
0 Comments
A Guide for Easy Property Listings and Realtyna's RF Shell Plugin
Creating a real estate website using the Easy Property Listings plugin involves a few steps. The Easy Property Listings plugin is a popular tool for building real estate websites on WordPress. It provides features for listing properties, managing property details, and displaying them in a user-friendly manner. In this review, we are going to show you how to build a real estate website with this plugin and with MLS/IDX functionalities.
Before we proceed to the tutorial, let's learn a bit about what we need:
WordPress Basic Setup

Realtyna's RF Shell Plugin

An Account on RealtyFeed System (For API access)
What is Easy Property Listings Plugin?
Easy Property Listings is a real estate plugin on WordPress which is used to build quick and feature-rich listings websites. It is a very popular plugin that can be used with a wide range of themes and page builders like Avada, Astra Divi and thousands more. Use it with popular page builders like Elementor, Bakery, Divi and Oxygen, etc. You can learn more about this plugins and its compatibilities here:
What is RF Shell Plugin
RF Shell is a plugin developed by Realtyna which allows you to display MLS data from RealtyFeed servers on-the-fly on your WordPress website. It helps plugins and platforms like Easy Property Listings to easily integrate MLS/IDX data.
Now, let' get to the actual setup:
Step 1: Set Up WordPress
Purchase a domain name and web hosting service if you haven't already.

Install WordPress on your hosting server. Many hosting providers offer one-click WordPress installation.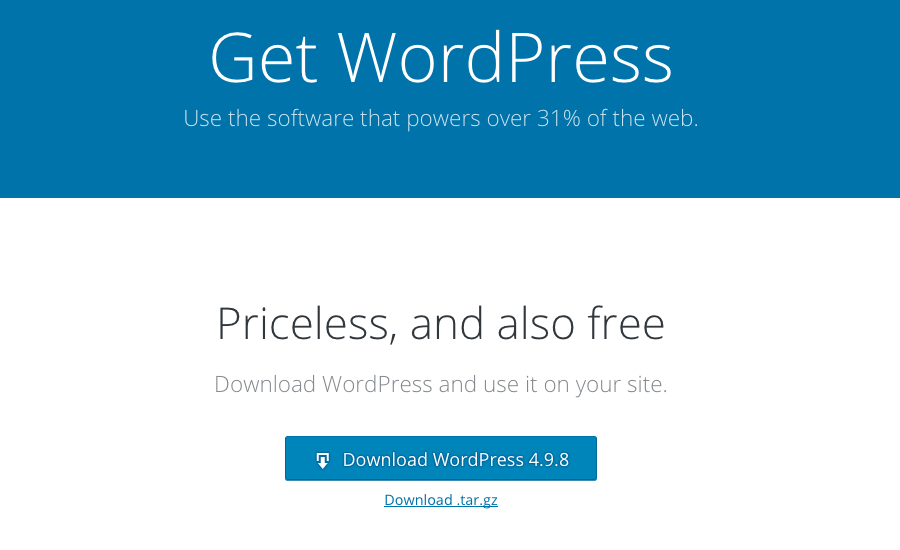 Step 2: Install Easy Property Listings Plugin
Log in to your WordPress admin dashboard.

Navigate to the "Plugins" section and click "Add New."

Search for "Easy Property Listings" and install the plugin.

Activate the plugin once it's installed.

Step 3: Configure Plugin Settings
After activation, go to the "Easy Property Listings" section in your admin dashboard.

Navigate to "Settings" to configure general settings like currency, measurement units, etc.

Set up other settings such as property types, features, and statuses according to your needs.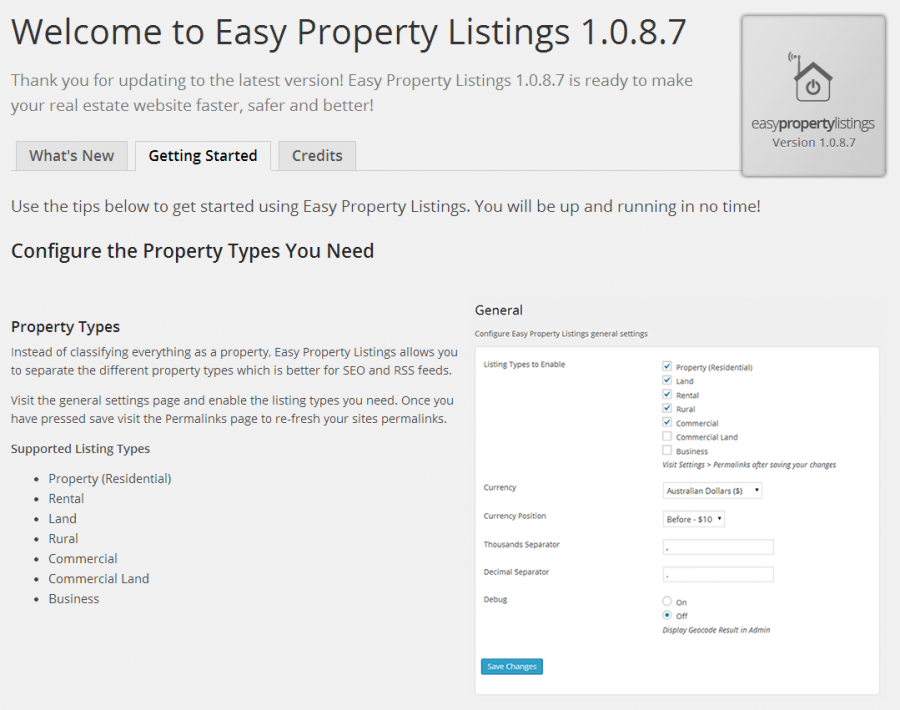 Step 4: Sign Up for RealtyFeed
In this setup, we use the RealtyFeed system to provide MLS listings. To sign up, click here:
https://dashboard.realtyfeed.com/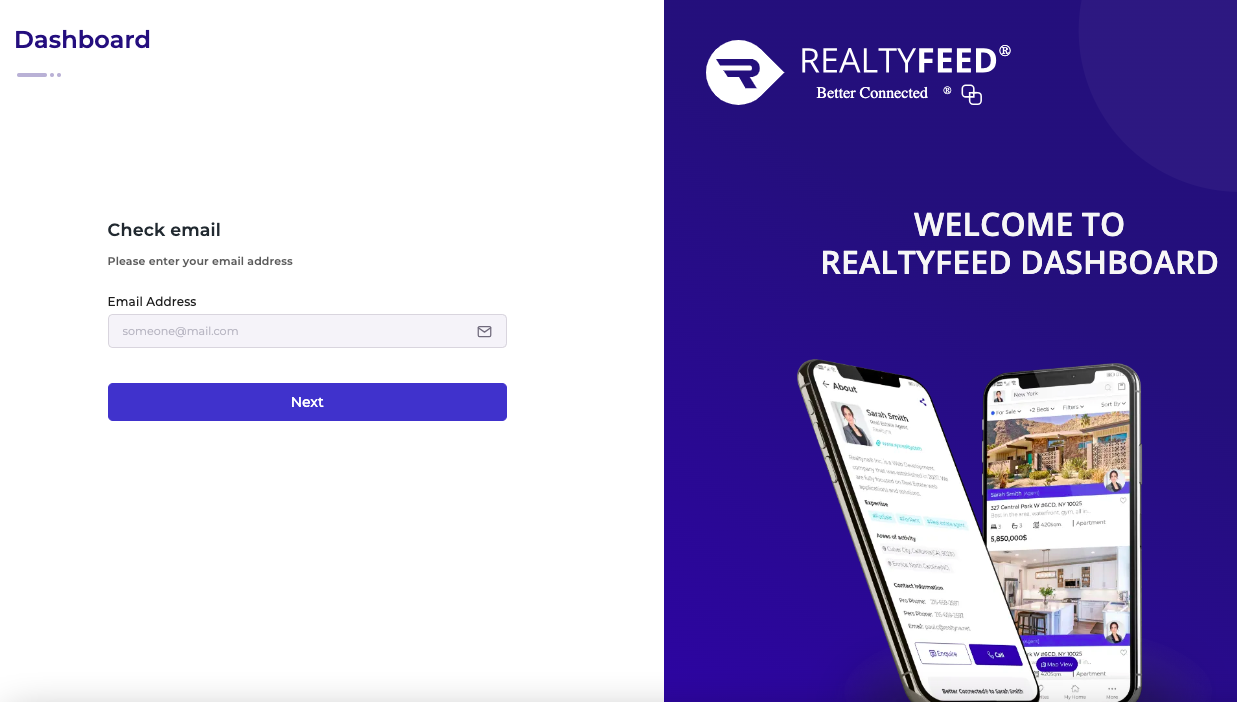 After setting up your account, choose your MLS and finalize the payment process. You can get your API key from the menu: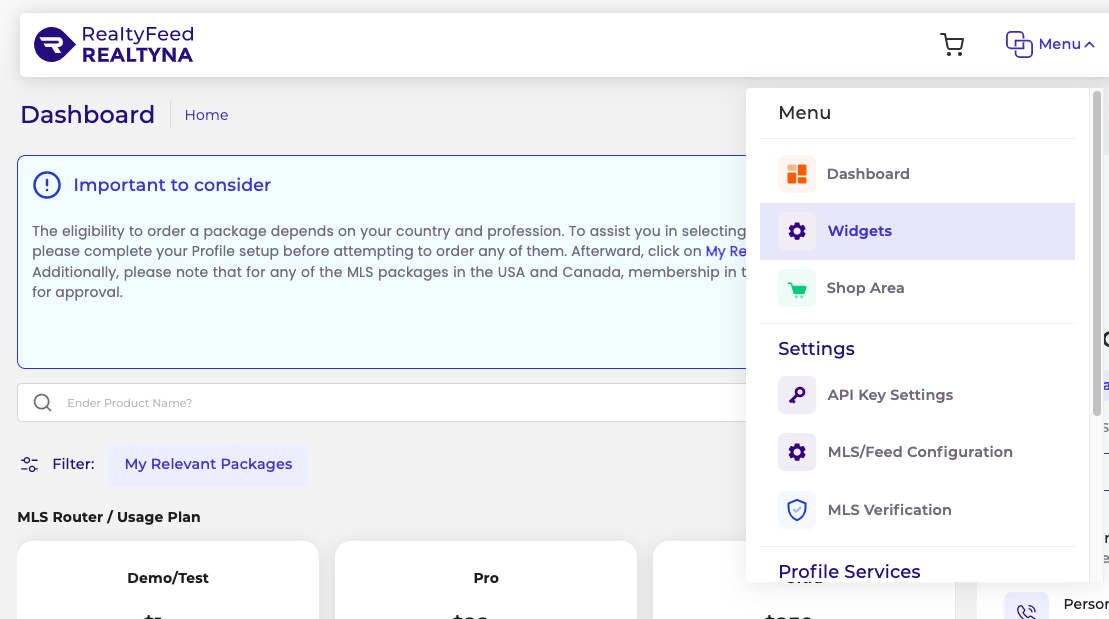 You will have access to demo data until your MLS access is approved by your MLS provider. Realtyna's MLS department will handle the procedure and inform you when your access is approved.
Step 5: Add Property Listings
Create a new page where you want to display your property listings.

Use the shortcode provided by the plugin to display property listings on the page. The shortcode is simple:
[listings]
Customize the shortcode parameters to define how you want your listings to be displayed, such as the number of properties per page, sorting options, and more.
Step 6: Customize Website Design
Depending on your WordPress theme, you might want to customize the appearance of your real estate website.

You can use theme customization options or custom CSS to style your website to match your branding.
Step 7: SEO and Marketing (Optional)
Implement search engine optimization (SEO) best practices to improve your website's visibility in search engines.

Consider integrating social media sharing and other marketing strategies to promote your property listings.
You can see a demo site here:
https://staging.realtyna.net/rf-shell/epl/
Remember that the above steps are a general guideline to help you get started with creating a real estate website using the Easy Property Listings plugin. Make sure to consult the official plugin documentation for the most accurate and up-to-date instructions tailored to your specific needs and version of the plugin here:
View Documentation for Easy Property Listings plugin here:
Documentation for Easy Property Listings
Contact us for access to a free verson of RF Shell today