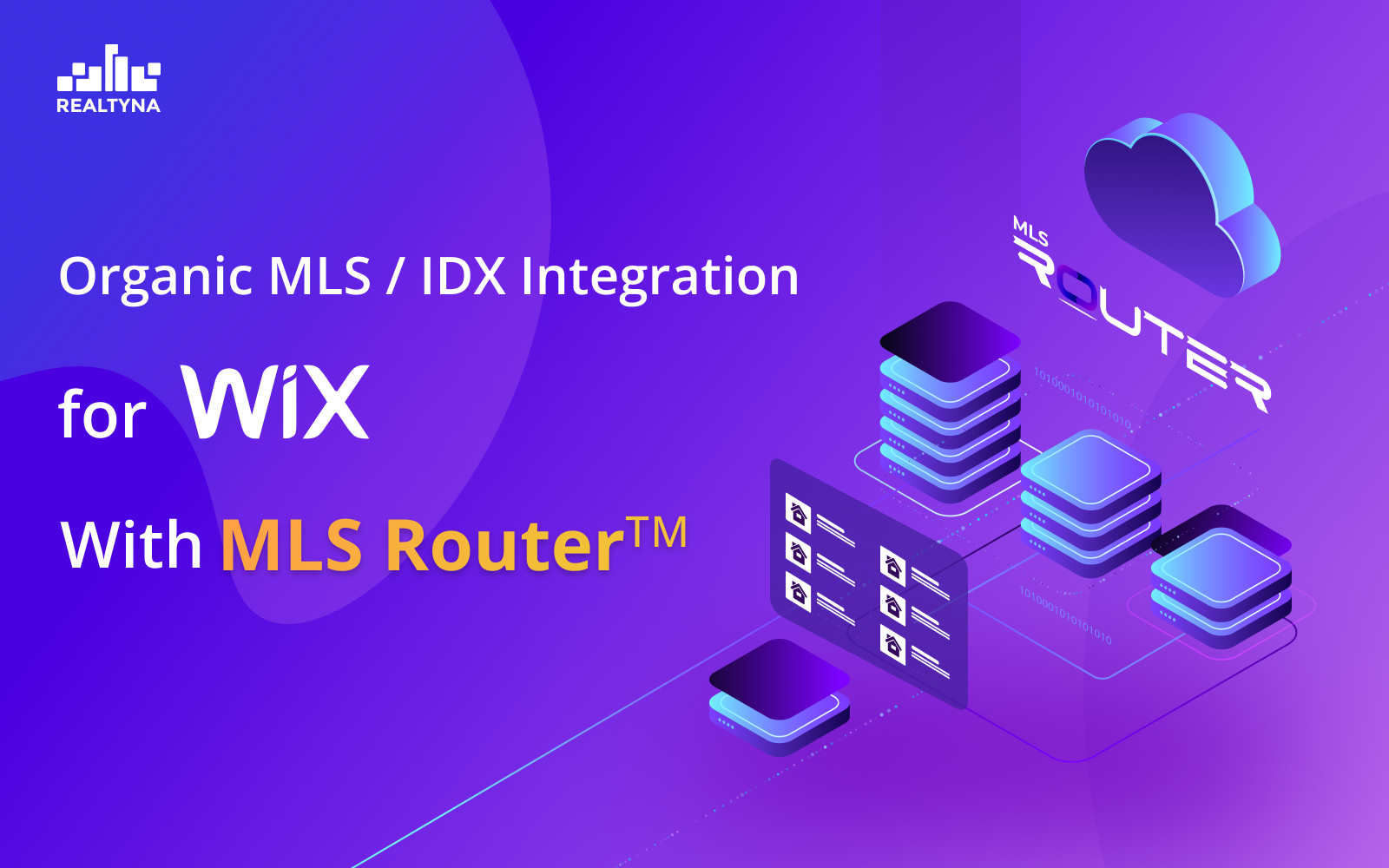 Organic MLS/IDX Integration for WIX With MLS Router™
31 Mar 2023

Posted at 10:00h
0 Comments
WIX has been one of the most popular CMSs for building a real estate website. It provides a unique web builder that offers a good range of functionalities for real estate agents and brokers. Another advantage of WIX is the flexibility with designs and templates.
Now, for the majority of real estate agents and brokers in the US and Canada, the ability to integrate live, accurate MLS data is key to their success. They need such data for a couple of reasons:
Benefit from all the SEO credit given to organic, indexed listings
Reliable data that is only available in MLS Listings
RESO Standards which outline the MLS Data distribution in the market
For years, WIX community hasn't offered any native integration for this purpose. Most available solutions are simple templates and iframes, which do not provide any SEO value.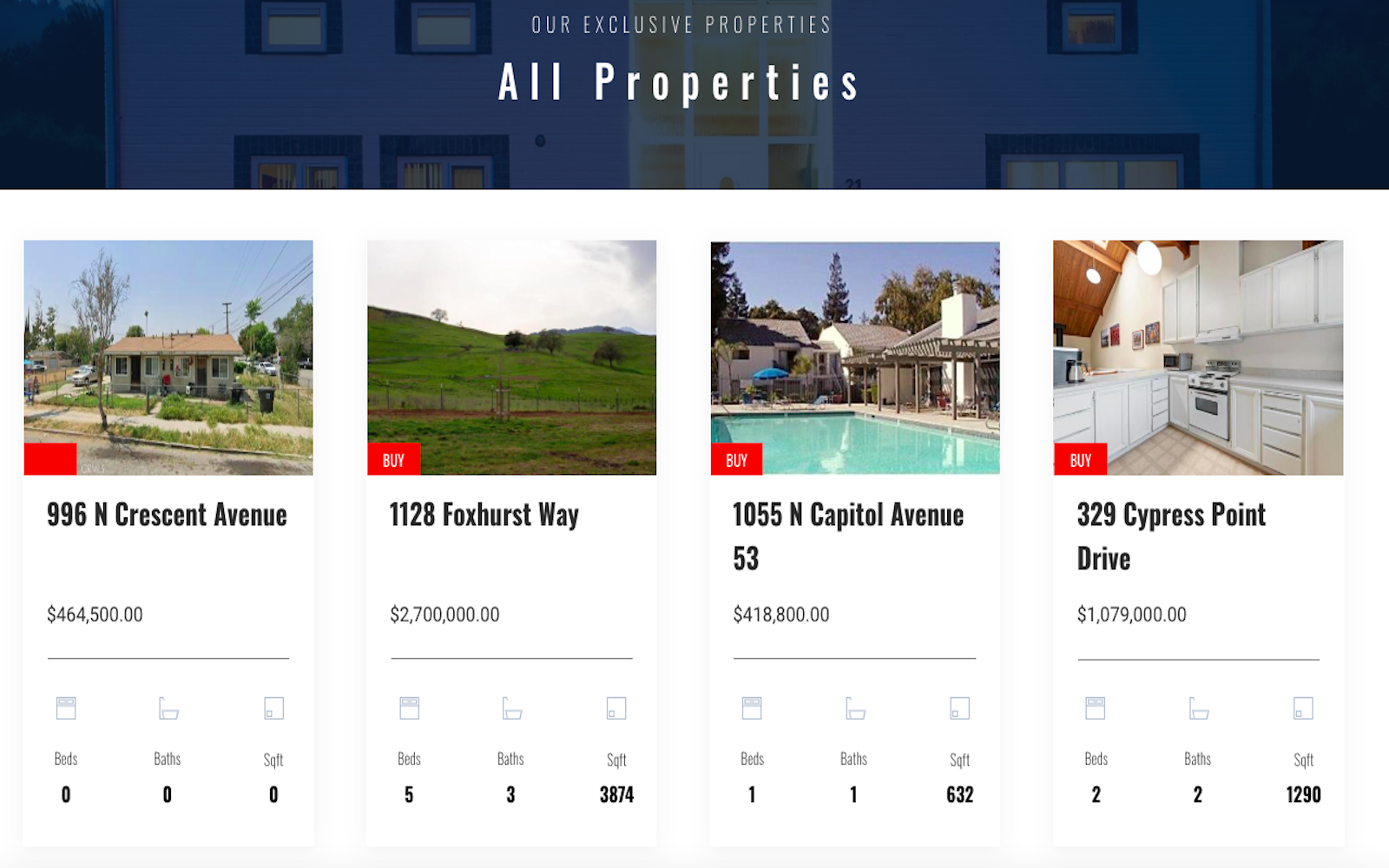 Before we get into the details of how this works, let's find out more about MLS Router™ API:
You can learn more about it and request a demo key here:
You can access documentation here:
Build A Real Estate IDX Website with WIX and MLS Router
Realtyna's MLS Router™ API supports integrations with WIX. This integration allows for organic flow of MLS listings on your WIX website. Here is what the set up looks like:
Step One: Obtain Your MLS API Key
Access to MLS listings require approval from respective MLSs. First, you need to contact us so we can initiate your approval process. You must be an active member of the MLS to receive the approval. Our MLS department will assist with the process.
Step Two: Setup Your WIX Integration
Once the approval is received, we will provide you with the necessary codes and widgets to set up your IDX integration on your WIX. Listings will:
Automatically update on your WIX site
There is no need for Cron jobs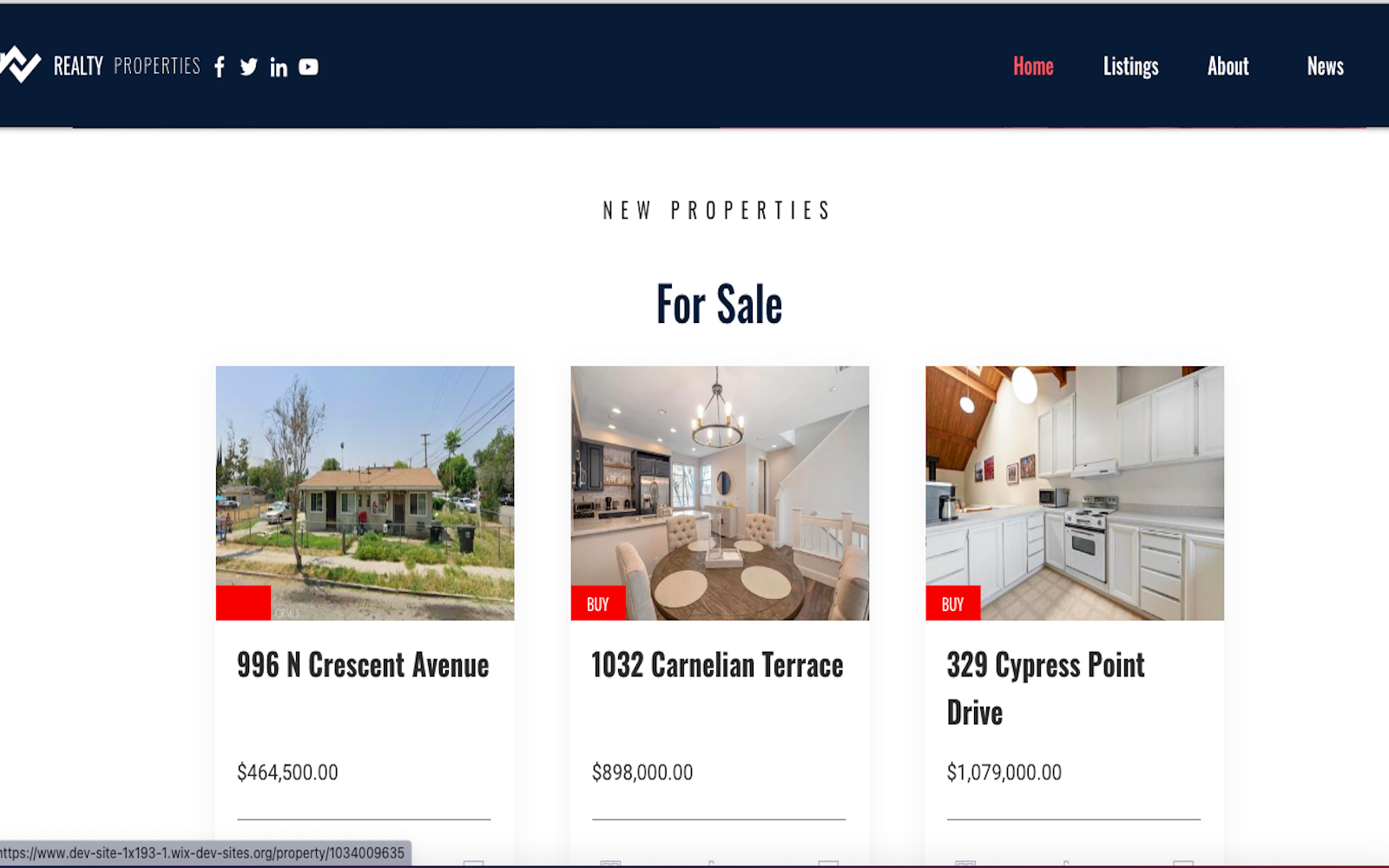 The result is organic integration of MLS data on your WIX website. No iframes or template feeds are used and you will receive all the SEO credit for the listings. You can see an example of a WIX website that receives organic MLS data from MLS Router™ below:
Learn more about Realtyna's API services here:
If you have more questions or would like to learn more about organic MLS integration for WIX, feel free to contact our product experts.