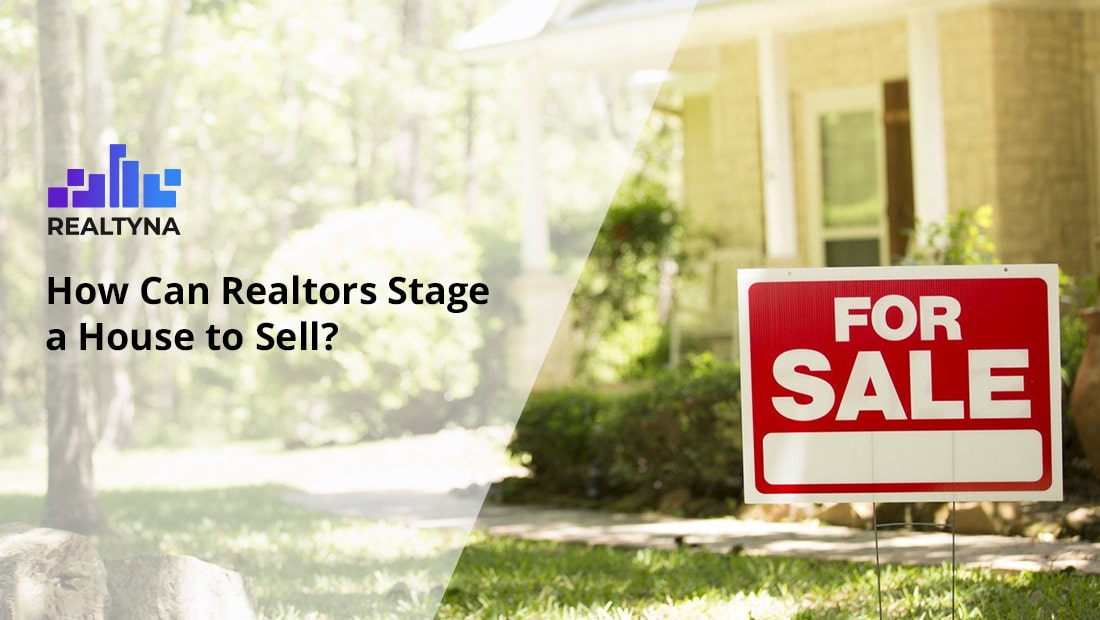 How Can Realtors Stage a House to Sell?
18 Jun 2020

Posted at 11:00h
0 Comments
Staging houses is a significant way to sell faster. But how exactly is staging helping realtors to sell? The answer is very simple: it helps buyers imagine living in the space. In an NAR survey, more than 80% of realtors say that staged houses help buyers visualize them as homes.
With a well-staged home, you as a realtor are putting your buyers' imaginations to work. So, you should take care of every little detail. No matter, if it's a live or virtual tour, staging can help you to improve the quality of your work. Staging helps realtors to sell faster and at a higher cost.
Here we will present the most important home staging tips for realtors.
Declutter and Make Some Repairs
The most important home staging tip for realtors is to keep it clean and cozy. So, make sure that you remove every un-useful item from each room. Once you get rid of them, make sure that nothing needs to be repaired in the house. After you take care of some of these basic things, you can hire a pro for deep cleaning.
Take Care of Lighting
Buyers like to see that a house has natural light and bright rooms. You can open the blinds and even remove curtains. Imagine it's the first time you are entering the house. Are there any areas that need to be brighter? Consider adding some lamps in dark places.
Re-arrange Furniture
As we mentioned at the beginning, the well-staged house makes buyers make decisions faster. So, from the moment they enter the house, they should imagine themselves living there. One of the best ways to create that feeling for them is to rearrange the furniture. Think, is everything in the right place? Maybe you can add some more furniture. You can even rent it for a while for showings.
Final Tiny Details
The tiny details I'm going to mention now will help you to depersonalize the house. After you finish the main work and make the house look perfect, walkthrough and think, what can be added? You may add some flowers or pictures, or towels in the bathroom. Also, you can put some small decorative elements there that might impress the buyers.
Did you find the information useful? See our blogs: How to Sell More as a Real Estate Agent and Open House Stereotypes In Real Estate