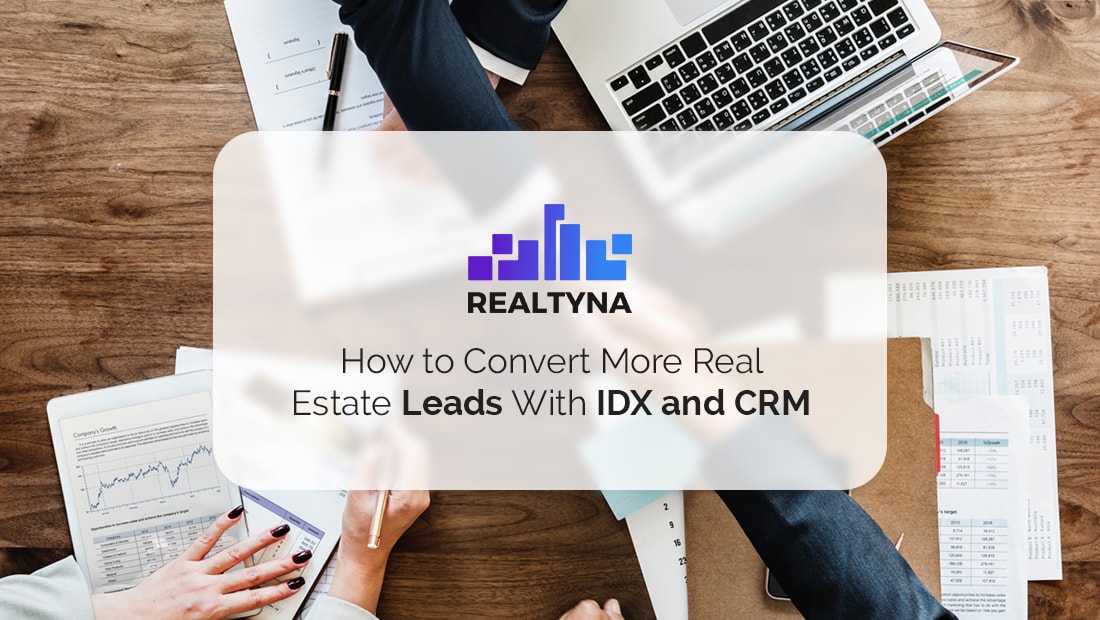 How to Convert More Real Estate Leads With IDX and CRM

Posted at 11:02h
0 Comments
The Internet presents a massive opportunity for real estate agents to market their listings widely and find the right buyers. But to take advantage of this opportunity you need an active, and robust web presence. With IDX and CRM you can attract more real estate leads to your site, keep them there longer and convert more sales.
Here's how to convert more real estate leads with IDX and CRM
Attract Leads With Strong SEO
The first step to convert more real estate leads is to attract them to your site. Your IDX system has a large role here. IDX is how real estate leads look for listings. As a result, it is at the center of most real estate websites. But not all IDX are equal. IDX systems using organic listings are more likely to rank highly and attract visitors. You can further boost your IDX with a blog and social media.
Organic Listings
Organic listings are those that are most easily read by Google and other search engines. They reside natively on your site and generate better page rankings than framed listings. This is important because in the hypercompetitive world of online real estate it is important that your site appear on page one.
For more on organic listings and how they can help your website SEO, check out IDX SEO – Everything You Need to Know.
Blog
You can also draw new leads by linking your IDX to a blog. An organic IDX will provide a wealth of new content on your site. You should organize this content in fun ways on a blog. People like browsing property listings even when they are not in the market for a home. Draw in some casual readers now and they will be more likely to remember you when they decide to buy a home.
To get you started we made a list of 11 ready made real estate blog ideas.
Social Media
Real estate is a very visual industry. There are property photos, introductory videos, and home tours. This makes real estate perfect for social media. Like a blog, having an active social media account will help you build a community of casual followers. The followers will confirm to new leads your expertise in the industry, and they are likely to become leads themselves for their next real estate transaction.
Start with Facebook, Instagram, and Pinterest, but don't discount some of the other networks like LinkedIn.
Keep Leads on Your Site With Lead Capture Strategies
Of course attracting new leads to your site doesn't help much if they leave after a few seconds. This is why you need strong lead capture strategies. Features such as saved search, favorites, and analytics will encourage your leads to engage with your site and spend more time there.
Saved Search
Saved search is an extension of your IDX property search allowing your leads create a search for a specific type of property and receive updates whenever a new property populates to your site that matches that search. It's a great way to keep contact with leads and to have them come back to your site over and over again. The feature will notify your lead by email or phone allowing you to capture some contact information as well.
Favorites
Favorites work a lot like saved search, but for a single property. When a lead finds a property she likes, she can save it to her account. Whenever that property is updated or modified, she will be notified by email or SMS.
Analytics
To keep leads on your site, you need to give them what they want. More and more, leads want market data to provide context to the listings they see. There are a number of companies providing real estate data and APIs, such as Great Schools, Black Knight, WalkScore, and Spatial. Choose the ones that best fit your leads and integrate them into your listings.
LUKE'S TIP: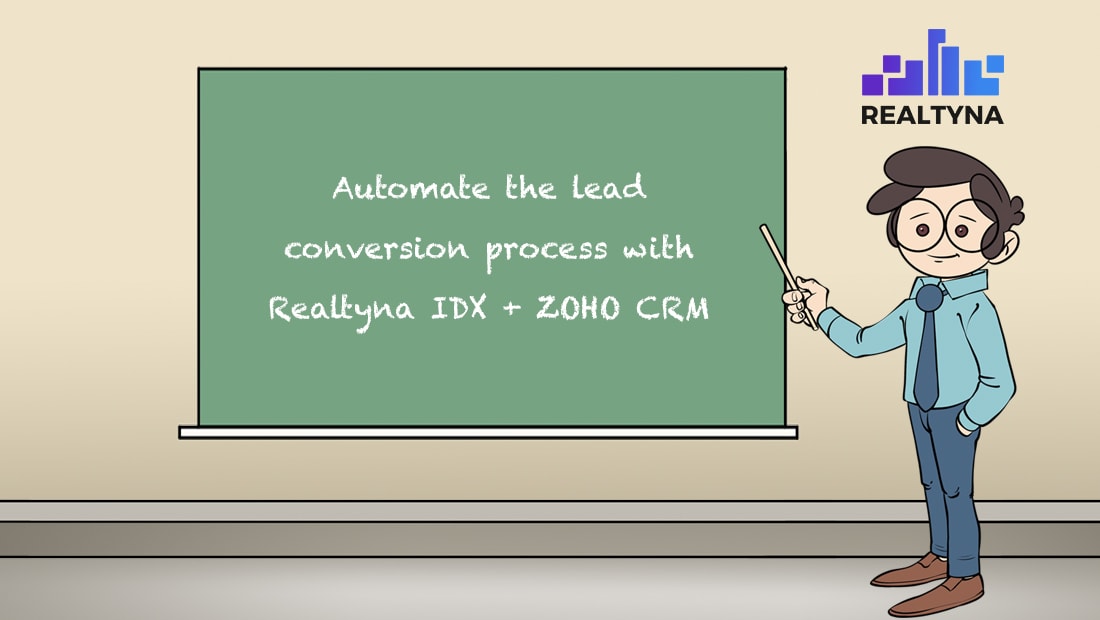 Convert Sales With a CRM
You have leads coming to your site and interacting with it. Now it's time to convert sales. A robust CRM will help you learn about your leads, create strong workflows, and generate reports for improvement.
Learn
As they interact with your site, your leads will leave a paper trail of information. You can use this information to understand your leads and better match them with available homes. Your CRM should collect contact information as well as favorite properties and saved searches. Look at the property types your leads seem to prefer and adjust your business and marketing accordingly.
Workflow
Leads move on when they don't get the attention they need. That's why it's important to have a systematic workflow to help guide leads step by step through the home buying process. Most CRMs will visualize this workflow for you so you never miss a step. The best will allow you to automate some steps so you can respond to routine lead inquiries even when you are unavailable.
Reports
The most successful real estate agents seek to improve their business each week. To do this you need information. A strong CRM will track sales data for you such as conversion rate and response time. This will allow you to understand the weak points in your sales process and target them for improvement. Generate weekly, monthly and annual reports to know where you should put more effort.