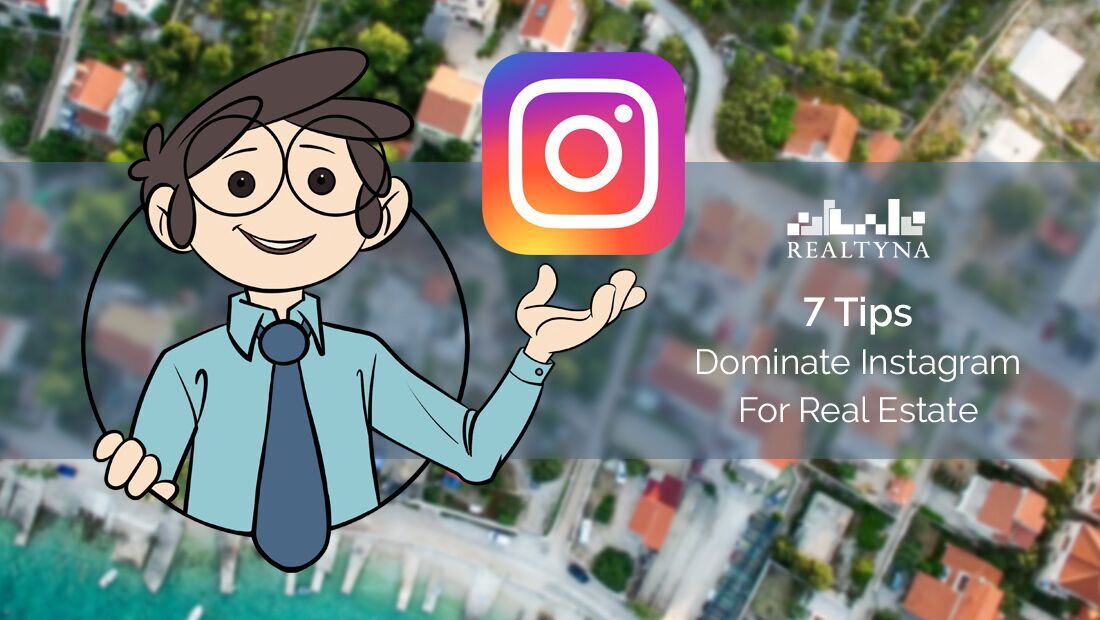 7 Tips to Dominate Instagram For Real Estate and Generate More Leads Today

Posted at 19:01h
0 Comments
In online real estate marketing, content is king. And visual content is the king of kings. User click, comment, and share more often on photos and video. This is why Instagram is so powerful. It provides the strongest, filtering, editing, and video tools of any social media platform. Naturally, Instagram offers incredible potential for real estate agents.
Here are 7 tips to dominate Instagram for real estate and generate more leads today.
FURTHER YOUR BRAND
The legacy of Instagram is the brand. On Instagram we can have, or project to have, the life we've always wanted. In essence, we are able to create our own personal brand. This is absolutely massive for real estate agents where your personal brand is your business. You should use Instagram to further this. If your brand is an agent that truly cares for her clients, post images of you going out of your way. If your brand is an agent that wants to win, post photos that demonstrate your motivation. We've written about developing a marketing niche in real estate. Instagram is a perfect place to implement it.
USE YOUR OWN PHOTOS
The strongest Instagram brands have an authenticity about them. So use your own content. Don't use stock photos. Use all the Instagram tools to make your images pop. Use hyperlapse, stories, and filters. But don't manipulate your content past the point of authenticity.
READ THE COMMENTS
The point of marketing is to get your clients to think about and engage with your business. So engage with them. Read the comments on your posts. Respond to them. Take feedback to improve your marketing. And keep the conversation going.
TESTIMONIALS
It's one thing for you to promote yourself as an expert in your niche. It's another thing for others to agree with you. This is known as social proof. The best way to achieve it is with client testimonials. If you have a successful sale, ask for a recommendation from your client. You can record a short video to post on Instagram. Or they can tag you in their own post.
SHOW PERSONALITY
There is a reason so many real estate shows are on TV. The business, and ultimately the lifestyle, is interesting. So show some personality on occasion. Post on a Friday evening. Post some behind-the-scenes content. Real estate is fast-paced, powerful, and sexy. Give people insight into this life, and they'll keep coming back.
TAG LOCAL BUSINESSES
We've gone into detail about how local content can further your business. Don't pass up all the opportunities Instagram offers for this. Use geotags. Post from local restaurants. Tag local business owners. This will help build your expertise in your community. And it will give your clients a sense of what it is like to live there.
SHARE POSTS TO OTHER PLATFORMS
Instagram content is great for Facebook and Twitter. So make sure to cross post to reap maximum exposure and client engagement. If you are looking to break into Instagram for real estate, follow these tips to dominate and generate more leads.