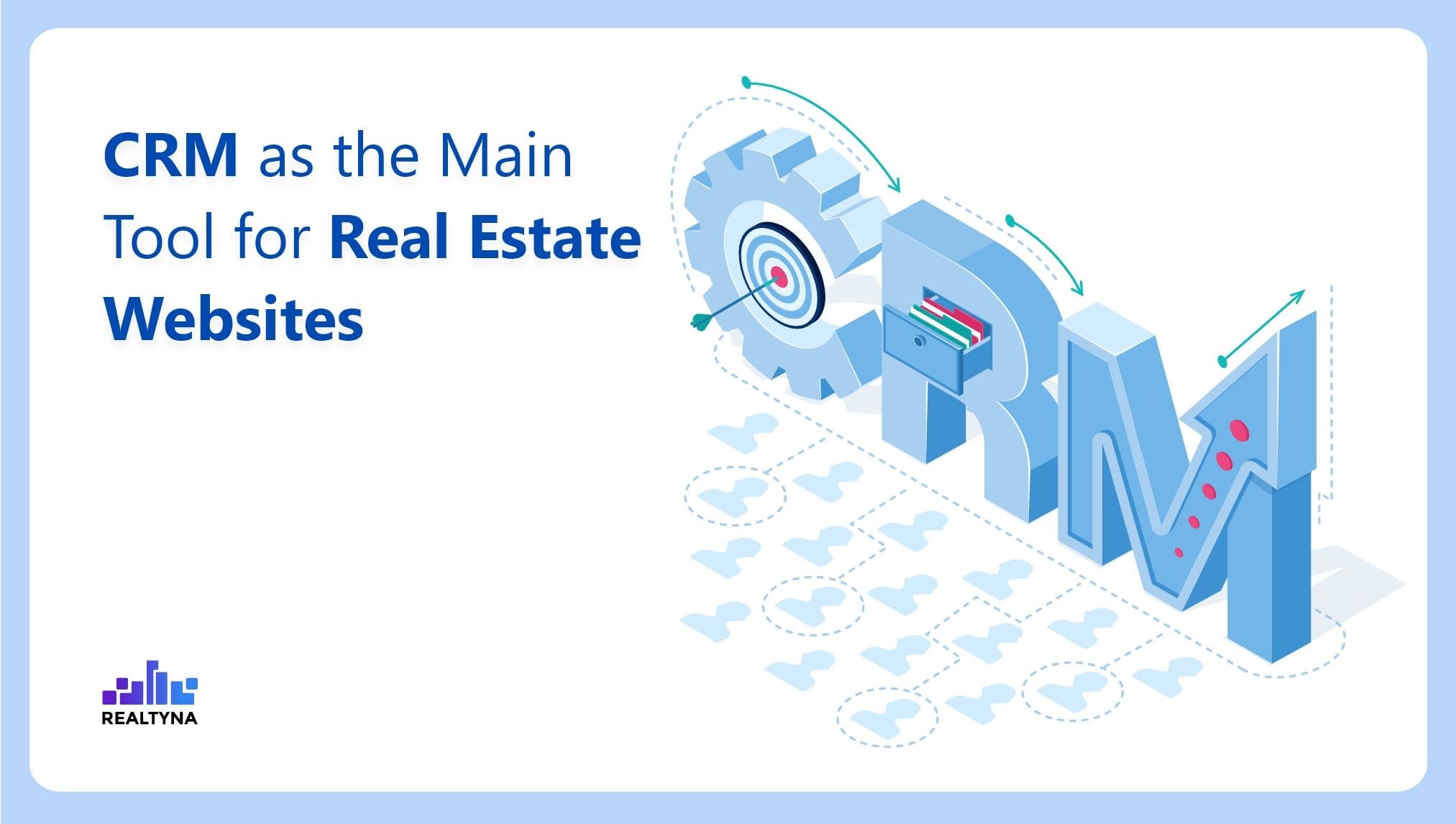 CRM as the Main Tool for Real Estate Websites
09 Sep 2021

Posted at 11:00h
0 Comments
In this article, we are going to discuss CRM as the main tool for real estate websites and outline some of the features of having a CRM. Why does this matter? Can real estate websites be successful without good customer relationship management? Or why does this matter? Today we are going to answer all these questions.
Let's jump into it!
What Does CRM Stand For?
CRM simply means customer relationship management. Every business requires having good customer relationship management. It is helpful for both marketing and sales, which are the most important aspects of real estate business.
The top 5 main features of CRM are highlighted below:
Gathers necessary information about website visitors

Monitors website visitors online activity

Captures leads through various forms

Search filters are used for finding contacts, requests and more

Advanced form creator for managing contacts and requests
Can You Run a Real Estate Website Without CRM?
The simple answer to this question is no. Quite simply, while running a real estate website, visitors are looking for forms to fill to get the answers they need. How can you answer your website visitors question without a well-designed CRM form? Of course, you can't. If your customers will not see that your company really cares about them, then they will definitely go and search for your competitor.
Why Customer Relationship Matters
Every business requires good customer relationship management to achieve success. Especially in this world where every industry is growing. Good customer relationships and good email writing are things that will definitely affect your business. There are several subjects that are required. One of the main requirements is a good online communication strategy. It can be the best tool for building relations between agents and website visitors\future customers.
Last Few Words
CRM can be considered as one the most important tools of any real estate website. Real estate SEO is also an important aspect. For more, check our article on how to get a great search experience on your real estate website.
Most real estate agents tend to build their websites in WordPress. Do you know why? If not, check our article on what makes WordPress unique – real estate website edition.
If you are interested in knowing more about CRM, check out our article on how customer relationship management improves real estate agents' work.