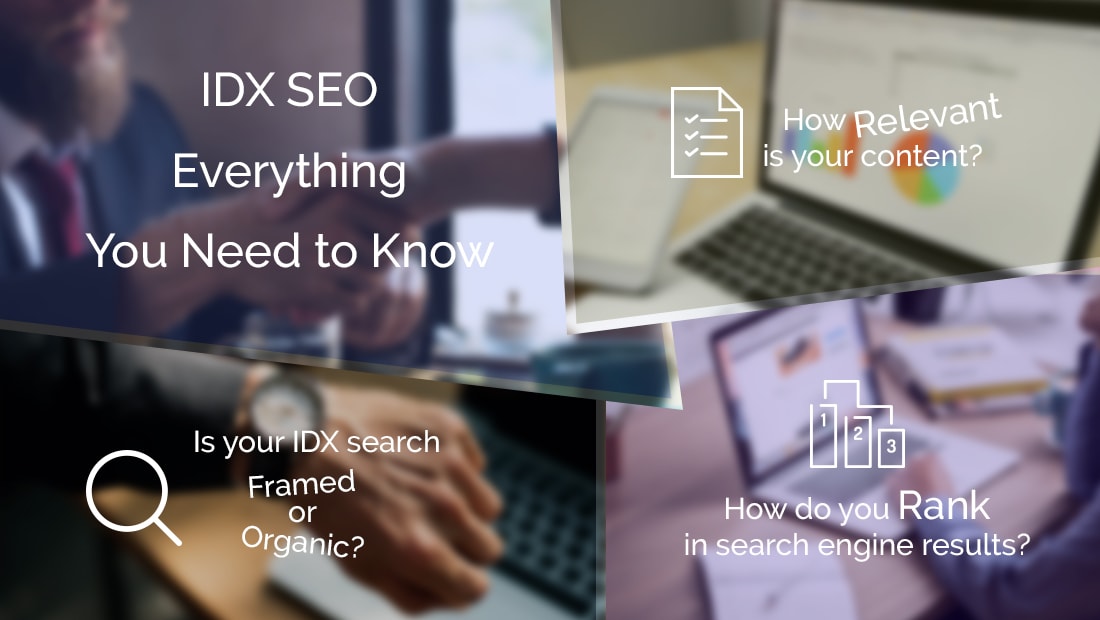 IDX SEO Everything You Need To Know
Posted at 13:35h
0 Comments
IDX SEO Everything You Need to Know
The number one objective for a real estate business is lead generation.
For a business with an online component this means attracting as many visitors as possible to a branded website with the aim to convert a large percentage of them into sales.
How do you rank in search engine results? How relevant is your content? Is your IDX search framed or organic?
All of these questions matter.
We've put together the following guide on the most important aspects of real estate search engine optimization with the hope to provide everything you need to known about IDX SEO.
NOT ALL IDX IS EQUAL
By now you've probably come across the various IDX solutions available on the web. There are framed IDX systems, FTP systems, organic systems, etc.
While there may be competition among these different platforms on price and setup, there is no competition on real estate SEO benefits.
Organic IDX models are far superior for search engine visibility.
The difference has to do with data migration.
Under framing the property listing data is migrated from the MLS to servers managed by an IDX provider. From there the IDX company will place some code on your website to create a frame or portal to view the listings. But those listings are never actually on your site.
It's a visual trick allowing visitors to your site to view listings that reside elsewhere without actually leaving your site.
But search engines don't recognize visual tricks.
So for a search engine, none of these listings are part of your site, and if a client runs a search related to them, your site will not result.
If you are curious, we have more information on IDX framing here: https://realtyna.com/blog/what-is-idx-framing/
INTEGRATED LISTINGS
On the other hand, an organic system will provide your site with integrated listings. Integrated listings are pages native to your site and they are indexable by search engines.
This means that when search engine "spider" software gleans information from your site, it will be stored in an index as a possible search result.
More integrated listings on your site means you are feeding more information to search engines. It also means your site is more likely to rank highly.
Consider it this way. If your MLS has 12,000 property listings, with an organic system you will have 12,000 new pages that could result when a client runs a relevant web search.
With an IDX framed system, none of these pages would result.
We have more details on integrated listings here: https://realtyna.com/blog/best-idx-integration-in-seo/
DATA HOSTING
It also matters where your MLS property listings data resides.
For maximum SEO benefits you want to host your data on the same servers that you host your website so that all IP address from your property listings pages lead back to your website.
Hosting the MLS property listing data on your website servers also gives you the ability to control the listings on your site.
If you specialize in a particular property type or location you can set up your data feed to reflect this, allowing you to focus the content on your site.
Focused, organic content is going to help you create your niche and out compete others with IDX in your area.
SUBDOMAINS
The best bet for SEO results is to have property listings in a subfolder on your main website domain (i.e. yourwebsitename.com/properties/123_sample_road)
If you or your properties are on a subdomain (i.e. homes.yourwebsitename.com/properties/123_sample_road), search engines are going to treat this as a separate site.
There are a few potential disadvantages to this that can affect your ranking:
– The property listing pages won't add to the total page count on your site
– Links between the your main domain and subdomain may not be considered as internal linking by search engines
– If you've built up authority over many years on your main domain, this will not necessarily transfer to your subdomain
URL STRUCTURE
When it comes to url structure for your real estate website, simpler is better.
You want to the url to be human readable and relevant to your website content.
For example yourwebsitename.com/properties/123_sample_road is better than yourwebsitename.com/idx/9rf7/post?ID=77
It's also good to have to have your urls organized so property addresses are in the second level. If they are much deeper (say on the fourth or fifth level) it could affect that pages authority and its ability to rank well on search engine results.
TITLES, KEYWORDS, METADATA
Your listings pages should automatically generate titles, keywords, and metadata. This hidden data will give search engines more information about the pages on your site to help users known what they are clicking on.
Now that we've covered everything you need to know about IDX SEO, we should tell you that Realtyna's Organic MLS Integration checks all the boxes: https://realtyna.com/mls-integration-for-wpl/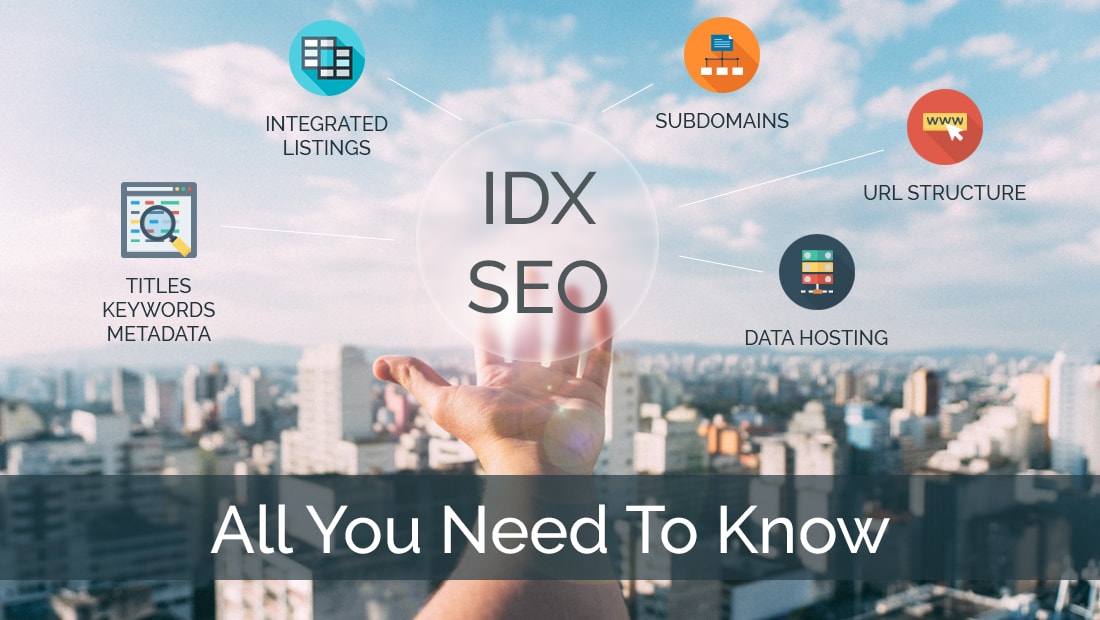 Contact us today for a free consult.