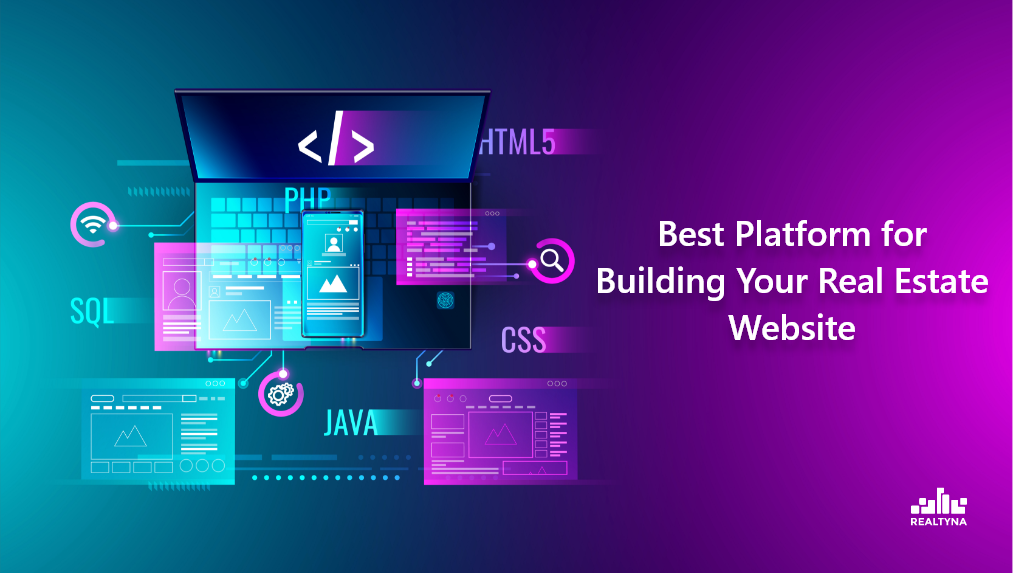 Best Platform for Building Your Real Estate Website
26 May 2021

Posted at 11:00h
0 Comments
Running a business website is a huge responsibility, especially a real estate website. There are many websites available on the internet, so you need to stand out from other ones by implementing different add-ons for your real estate website.
We have hundreds of blogs related to website building techniques and tools, but we have never spoken about what can be considered the best platform for a real estate website. Today, we are going to speak about it and try to analyze the platform.
Before suggesting the best platform for building a real estate website, we should analyze what well-structured real estate websites should have. These may be useful tools and add-ons that will make your website unique and different from other platforms.
Follow me to know more about real estate website structure and the best platform for building it!
Top 6 Useful Tools/Add-ons for Your Real Estate Website
Real Estate Website Theme
While building a real estate website, the first thing you need to do is to choose the right theme for you. This will help you in building a well-structured real estate website.There are many different real estate website themes available on the internet. For example, Sesame is a flexible real estate theme that can incorporate IDX/MLS feeds. To know more about this, let's have a look at our blog on everything you need to know about Sesame Theme.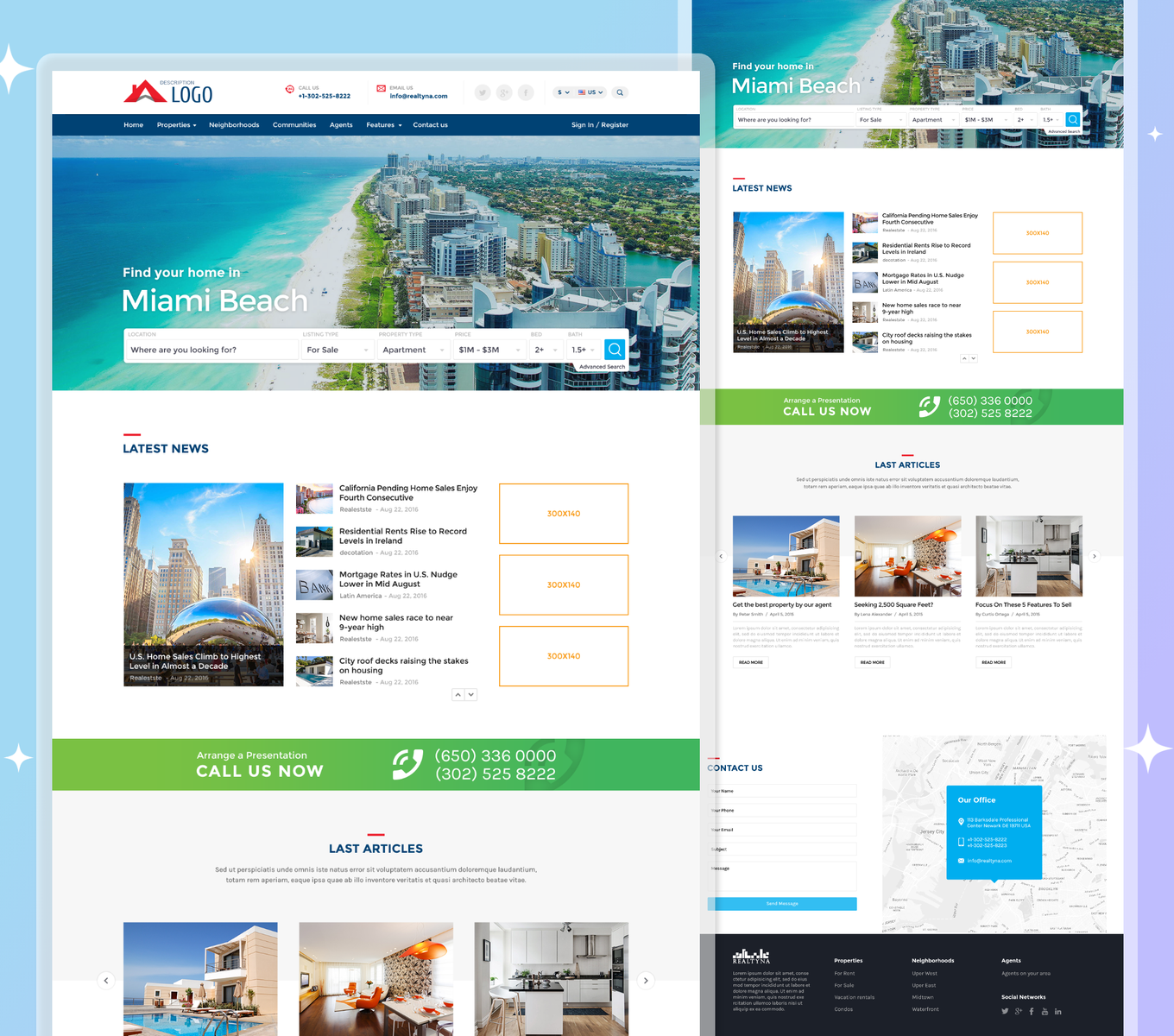 Design/Logo
In this digitized world, where everything is connected to the internet and millions of people are using it to promote their ideas, having your niche is the most important thing. In general, one of the key features of any business is its logo. The design of the logo should be unique and memorable, if you want to have a successful real estate business. Want to know more about logos? Check out our article on what are the characteristics of a good real estate logo?
CRM
If you are running a real estate website, then you definitely need to have good customer relationship management, or CRM, software. This is the most important tool for any real estate website available on the internet. Customers need to get all the information they are interested in, so you should provide them with a good CRM, which enables agents and website visitors to communicate with each other. To know more about it, please check out our blog on what does a real estate CRM stand for?
Listings
It's impossible to have a real estate website without any listings available. Quite simply, any real estate website requires having listings with beautiful pictures and descriptions. Good description and image quality will definitely help your real estate website to stand out. For more about listings, please check out our article on real estate listings: how to get more real estate listings now?
Different Membership Packages
While running a real estate website, you should definitely suggest different membership packages for the users of your website. Memberships can assign access levels and rights based on user type. Want to know how this exactly works? Check out our article on the benefits of using membership add-on for your real estate business.
Demographic Tools
Website visitors always want to know detailed information about the properties available on real estate websites. Of course, having all the information about the property simply makes it more featured. Different types of information can be used in this case and different add-ons related to this information. This can include the school information add-on, neighborhood add-on and more. For detailed information, please check out our article on demographic tools every real estate website should have.
WordPress as the Best Platform for Building Real Estate Website
Are you looking for the best platform for building your real estate website? Are you willing to have thousands of listings and an unlimited number of users on your website? Or do you want your website to be the leading platform in the industry? Then, WordPress is the best platform for you to use.
WordPress simply provides you with all the necessary tools you need to have while running a real estate website. The usage of this platform is very easy and does not require much knowledge in coding. There are tons of online courses available about WordPress.
Easy-to-use add-ons help you to modify your real estate website according to your needs. Simply put, this platform has every tool that you need for building a well-structured website.
Last Several Words
WordPress is a unique real estate website builder platform. You can easily use it and build well-structured websites with all the features on them. For more information about WordPress, please visit my article on what makes WordPress unique-real estate website edition.
You have the opportunity to see how it actually works before building the website. For more, please check out my article on why you should consider a demo before upgrading your real estate website.
Or maybe you are interested in free WordPress themes? Then you should definitely check out my article on WordPress real estate website theme for free.