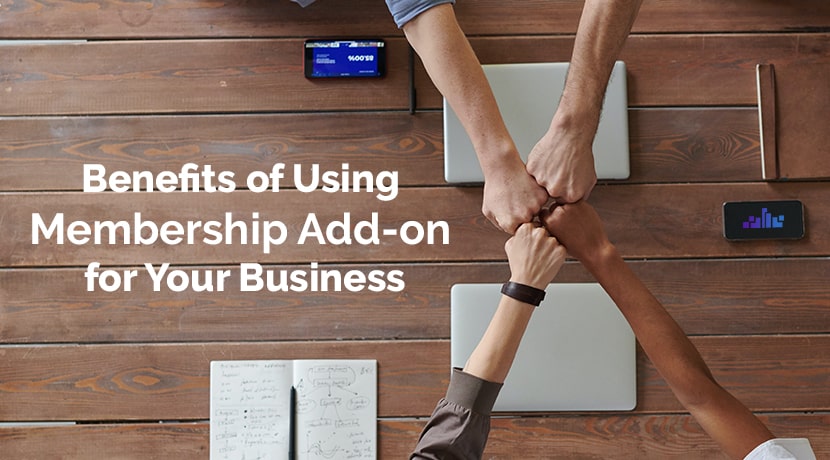 Benefits of Using Membership Add-on for Your Real Estate Business
16 May 2020

Posted at 11:00h
0 Comments
Having a strong website for your real estate business is a great opportunity and necessity. But what is it that takes your website to a whole new level? What makes your website stand out in the real estate market?
There are always things you can try to achieve. Generating leads on your website is good, but to make leads stay there is what you really need. If you want to achieve it, you have to create top-notch technology for your real estate business.
Do you have a business that would benefit from the option of different membership packages for your digital services? Have you ever heard about Realtyna's membership add-on? In the article, we will talk about it.
Membership Add-on and Its Benefits
How Does It Work?
To say it in a few very simple words: Membership Add-on converts your website visitors into leads. Let's discuss how it does that.
With this add-on, you can allow website visitors to post listings on your website and collaborate with you. With Realtyna's Membership Add-on, you can define different membership packages based on your market. There are various functions you can choose. You can allow a free membership package for homeowners to post one property on your website. Alternatively, you can have a paid package for agents who would like to use your website for posting several listings. There is even more. If someone wants to have featured properties on your website, you can offer them a more expensive package.
The Membership Add-on is very flexible. You are choosing how the functions should be used by users. You are the one who decides what price they should pay for posting, the membership validity period, etc.. Also, you can define the listing and property types.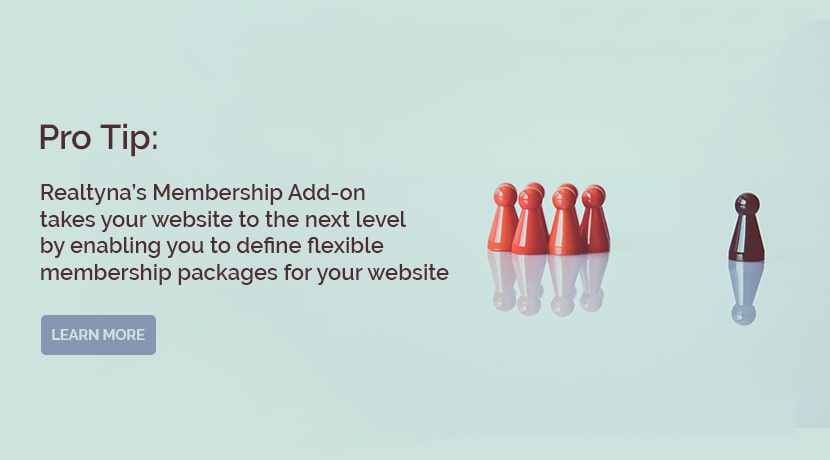 Why Will Website Users be Interested?
Visibility is what everyone wants nowadays. Everyone tries to market their product in every possible way. If homeowners see this kind of opportunity on your website, they won't miss it. Users will try to use it for their own benefit. They will have more online presence and you will have more leads. The same is for real estate agents. Allow them to feature properties on your website and they will appreciate it.
But always take into consideration what your website visitors think. If your website is worth using, it's built correctly. To achieve this, you will need a very strong website with all the features.
If you want to know the best websites features for real estate see our blog: What Every Real Estate Website Should Have
Benefits of the Membership Add-on for Real Estate Professionals
Every real estate professional can benefit from this feature: agent, broker, or investors.
First of all, you can convert your website users into leads, and moreover, you can get their contact information.
You can increase competition on your website. If you manage to have listings uploaded by home-owners there and agents, more and more visitors will have a will to use your platform.
Besides generating leads, you get paid for using this add-on. So, it not only brings you leads and introduces the website to the wider audience, but brings you some income too.
Try Realtyna's Membership Add-on and be the main player in your real estate market.