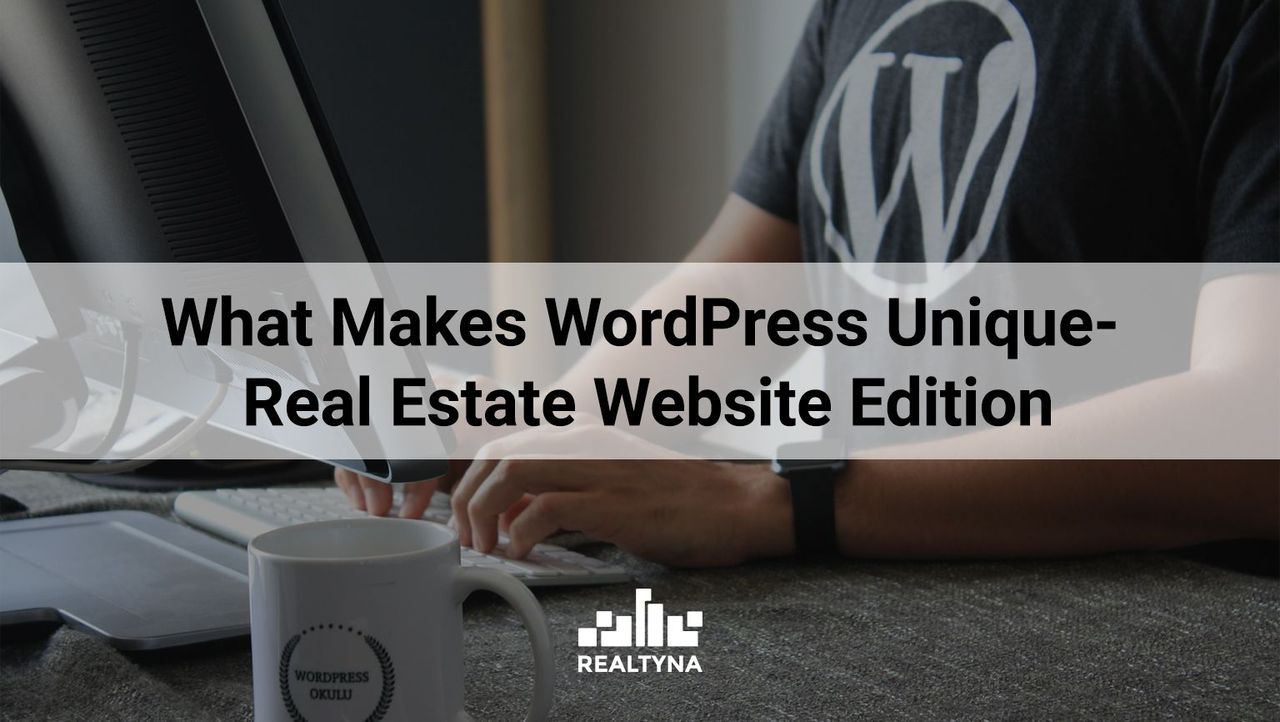 What Makes WordPress Unique – Real Estate Website Edition
23 Apr 2021

Posted at 11:00h
0 Comments
The internet made everything possible, and everything we are looking for we are searching on the internet. That's why there are tons of websites available about different industries. Having a stunning website simply makes you more successful in your area of activity.
What is the best website builder tool? If you search "WordPress" online, you will see thousands of articles, videos, blogs and online courses about it. From this result, we can simply conclude that it is one of the most well-known and powerful website builders.
We have many blogs related to this subject, but today we are going to speak from a different perspective. In this blog, we will analyze what makes WordPress unique, how it can be used by real estate professionals and more.
Let's jump into it!
What Makes WordPress Unique
WordPress is one of the best platforms for building any website you are interested in. It is open-source software, and anyone interested in owning a website can freely use it.
The reason why it is unique is simply that it allows you to have different types of websites like business sites, online portfolios, new sites and more.
WordPress is easy to use, and it is the most popular website builder tool. There are thousands of online courses or videos available about WordPress.
WordPress is free software, and you have the opportunity to download its free themes for your websites. For more information, check this article on how to download a WordPress website theme for free.
Building Real Estate Website With WordPress
Digital marketing plays a huge role in the real estate industry. This industry has evolved, and nowadays, billboards have been replaced by online listing websites in the real estate industry. Brokers value their time and want to make a good website in a most time-effective way.
Here, WPL provides all the necessary things you need to have a professional real estate website. Easy-to-use add-ons help you to modify your website according to your needs. If you are thinking about building a website with WordPress and want to know more about how it works, you can simply check out this article on why you should consider a demo website before upgrading your real estate website or just contact us, and we will make a dedicated demo website for you.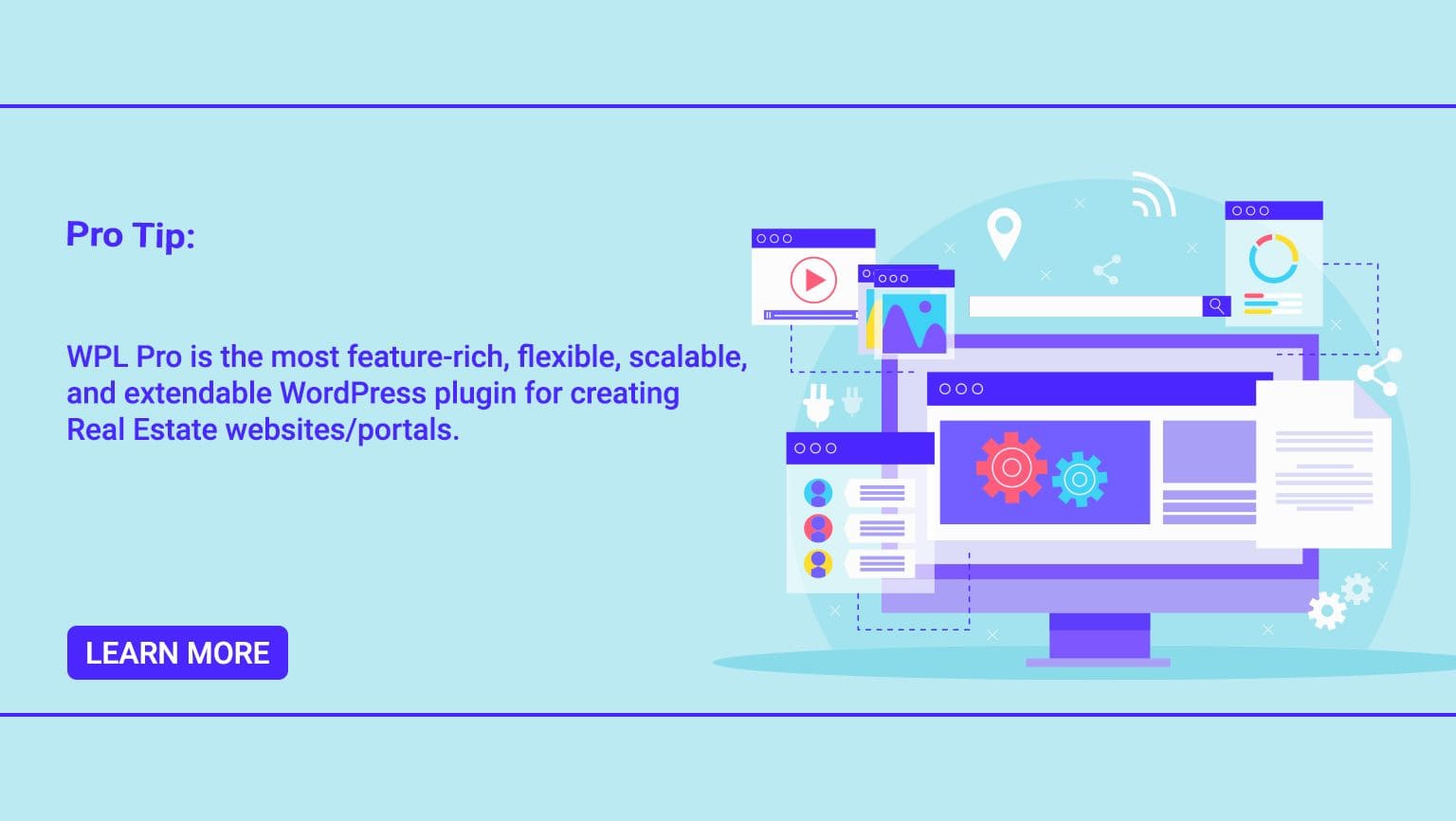 Customization
Customizing your own real estate website is a great way to achieve more success. That's why it's important to have a different website that simply answers the visitors' needs. A WordPress plugin is something that definitely helps you in customizing without any coding.
What are the features you can customize on your real estate website?
-Display two or more property types in the search widget and sub-types
-Place videos on details page
-Change colors
-Add your own logo
-Display several pictures\videos on the background of search widget
This is a small list of how you can customize your real estate website. The main point here is that you can actually make a well-structured, stunning website according to your needs with the help of WordPress.
What About Themes?
Every website needs a stunning theme to be different from other websites. Real estate websites are not an exception here. As there are hundreds of real estate websites, the need for a unique website is the most important subject.
A theme simply defines many different features of your website, so while building a good website, first of all you should choose a stunning theme.
We can simply say that real estate websites are different from any other websites. They require specific tools such as IDX and CRM. So, you only need to choose between the themes that are designed only for real estate websites.
While choosing the best theme for your real estate website, you have to consider what features you're going to have and most probably, how you want to attract more visitors and future customers.
If you are interested in a real estate website's theme, please check out these articles, where you can see how themes are different from one another:
Themes For Your Real Estate Website (Part 1)
Themes For Your Real Estate Website (Part 2)
Themes For Your Real Estate Website (Part 3)
Last Several Words
Owning a real estate website is a huge responsibility. It's important for you to know everything related to building websites before starting work on it. WordPress is a very flexible software that allows you to have a well-structured real estate website.
Please check this article for some cool WordPress tips for your IDX website.
Please share in the comment section below if you use WordPress for your real estate website and share your experience.