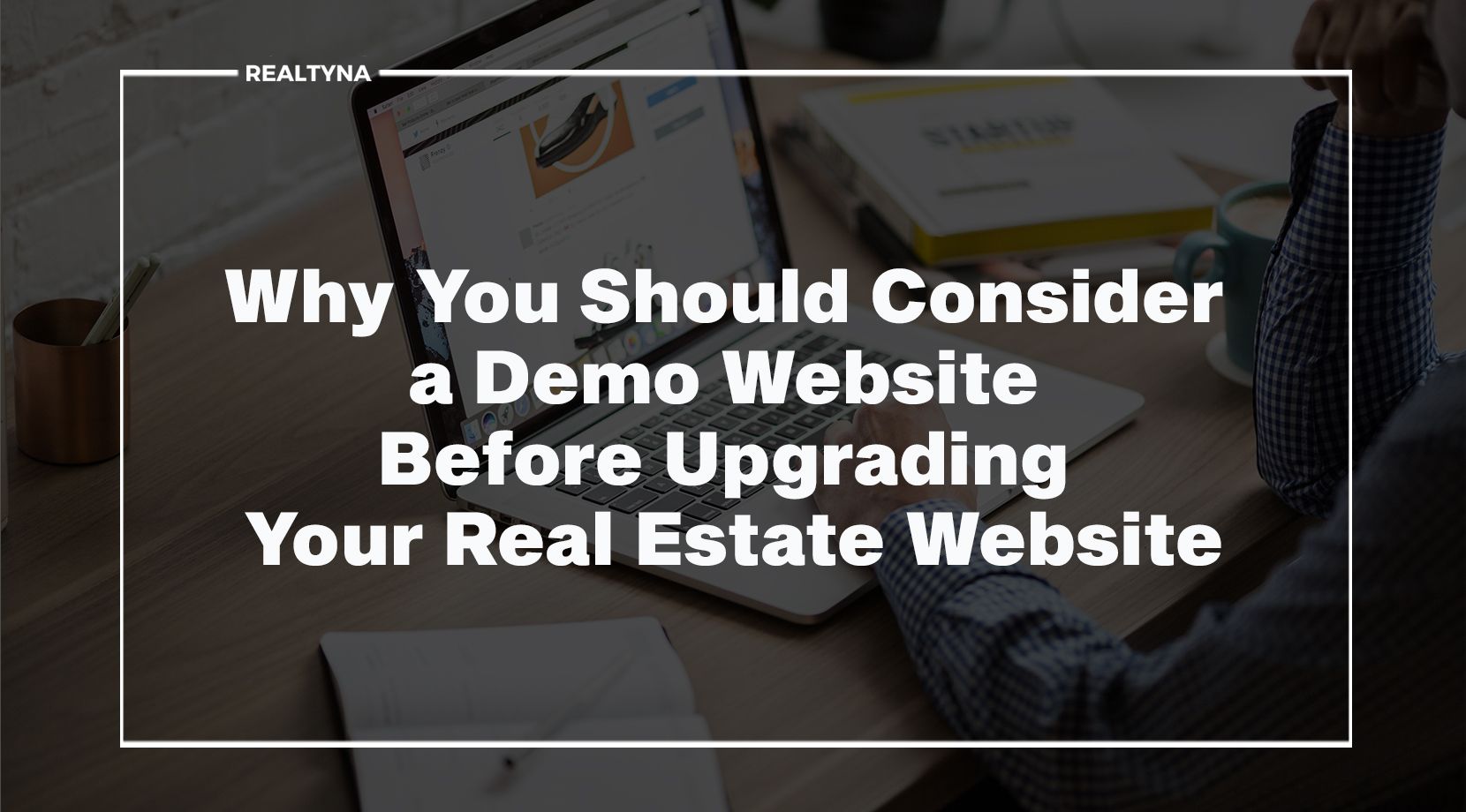 Why You Should Consider a Demo Before Upgrading Your Real Estate Website
10 Feb 2021

Posted at 11:00h
0 Comments
Overview
A demo website is something you definitely need before upgrading your real estate website, especially when it comes to products like WPL Pro. A demo is useful for you to understand what features an Add-on includes or what changes you can make in the backend of your website.
Just imagine that you want to have a well-structured real estate website, but you don't know how it's actually working. Of course, you need to know the structure before starting your business. Here, the demo website is definitely a huge help.
Realtyna's Offer
We offer several themes that can be used on your WPL website. Realtyna has some photos which show how these themes are actually working. But you may want to understand the backend and technical aspects of the site. With a demo where you can check what it is and how it works.
The Realtyna team suggests that before purchasing a product, the best option is to experience how it really works. That's why for any inquiries about WPL, Realtyna's sales team offers you a dedicated demo website made just for you. You can log in into the account, see what features you will have, check how listings will be managed, test WPL themes and view other features.
This is definitely a good chance to see how your real estate website will work just for free. And the main advantage of Realtyna's offer is that we don't have one demo website that we show to all the customers. Instead, we make a custom demo for each customer accordingly, and it stays under your control.

Inside a Demo Website
When receiving our dedicated demo website, you get mainly two links. One is used to see how your future clients view the website structure. The second is for the backend, where you can make some changes and see how our add-ons really work.
A demo website always includes all our suggested add-ons. This means that you will have chance to make changes in:
Data structure
Flex system
Location
Activity manager
Membership
Booking Add-on
User Management
Add Listings
And more…
To get a full list of features, you can give us a call or make a demo request on our website.
There are only three things we need from clients to make a demo website:
1. Request for demo
2. Client's name
3. Client's email address
Last Few Words
This is a short review of why you should consider a demo website before upgrading your real estate website. Want to try a dedicated demo website from Realtyna? Click here, and our team will take care of it.
If you want to have a look at our WPL themes, please click here.
If you want to read more information about WPL Pro, please click here.