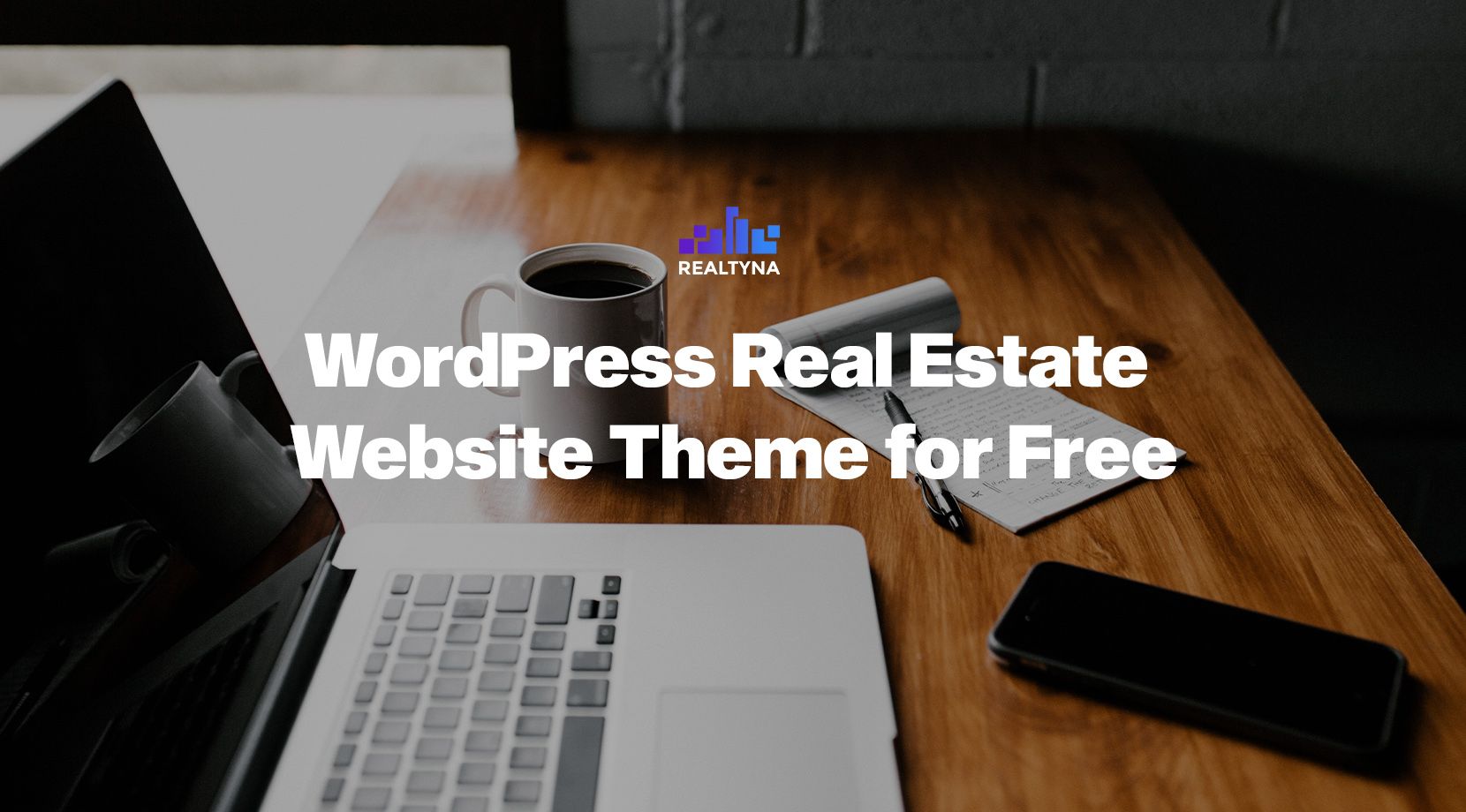 WordPress Real Estate Website Theme for Free
30 Apr 2021

Posted at 11:00h
0 Comments
Billboards have been replaced by stunning websites available on the internet. Simply put, the internet has changed marketing strategies, communications and more. Having an online presence now is the most important aspect of every industry or company.
The real estate industry is something that definitely operates online. Real estate brokers, agents and professionals simply use online presence to gain more leads. People surf the net to find the topics or things they are interested in.
In this blog, we are going to discuss why WordPress is important for every real estate agent and the free themes available for everyone interested in building real estate websites.
Let's jump into it!
WordPress for Real Estate Websites
WordPress is the biggest and arguably the best platform for building websites. Everyone interested in running a website can simply use this software. WordPress allows you to build different types of websites, such as online shops, portfolios and more. It allows you to download free WordPress themes for your website.
Online presence and digital marketing are key tools in the real estate industry. There are thousands of stunning and well-structured real estate websites available on the internet. Building a real estate website would not be as easy as it is now without the help of WordPress. It simply provides all the necessary things you need to have a well-structured website.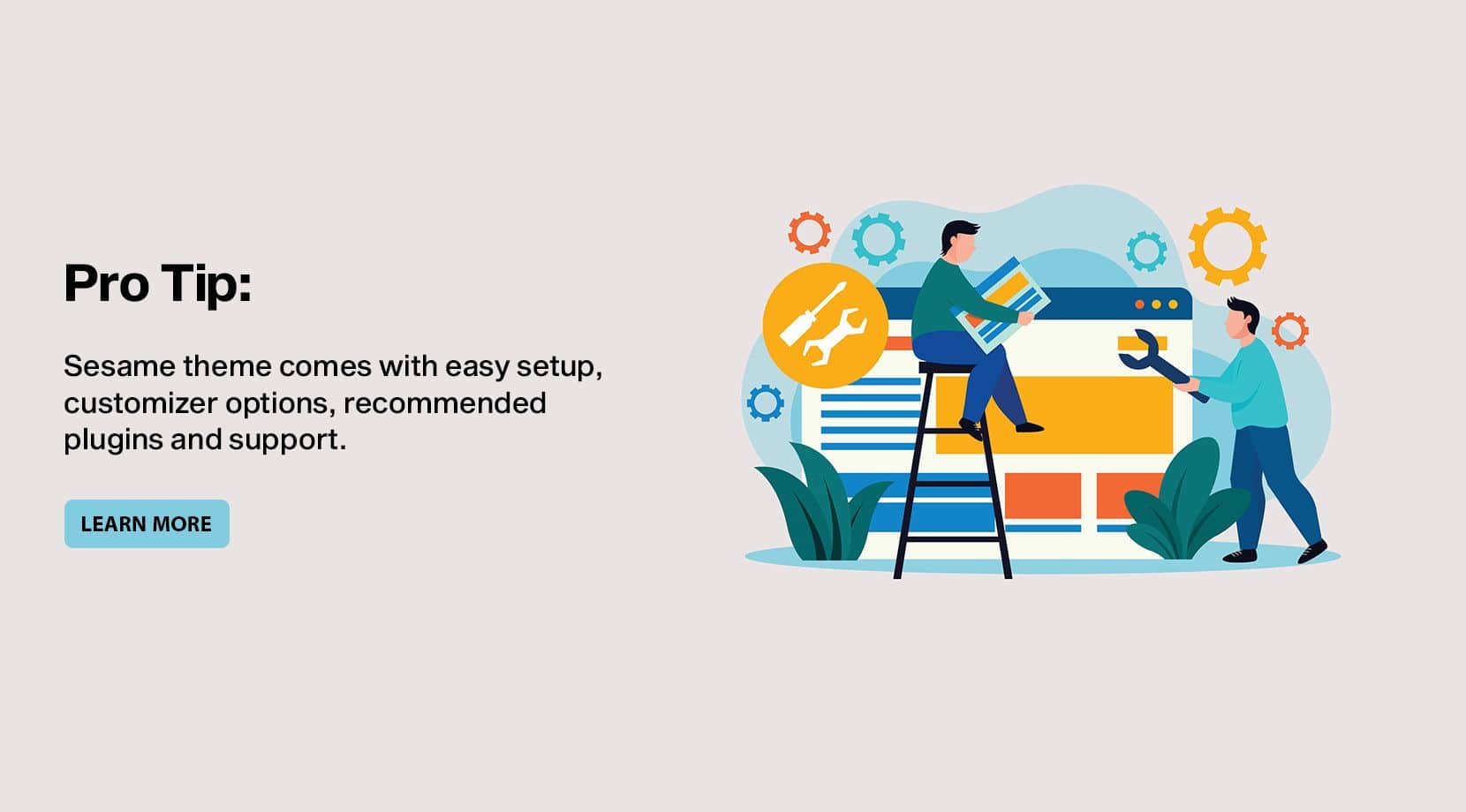 WordPress Free Themes
WordPress is used by at least 60 million websites available on the internet. You have the opportunity to download the theme you would like to have on your real estate website. WordPress suggests some of the free themes available on the internet, and with a few clicks, you can simply download any of these themes.
When you already know what theme best fits your real estate website, there are only a few steps until you activate this real estate website theme. For more information, please check out my article about how to download a WordPress website theme for free.
Speaking of free WordPress themes, we should highlight Sesame theme, as it is the most flexible theme for real estate websites. With this theme you can easily structure your real estate website. This theme is very flexible and perfectly matches mobile or desktop devices.
Overview of Sesame Theme
Sesame theme is the most useful and flexible WordPress theme you can use for your real estate website. And it is free. Sesame theme is designed according to the latest WordPress standards. This theme is fully compliant with WordPress' latest version. The design allows you to use the website from desktop or mobile devices.
Currently, Elementor is a very popular page builder, and Sesame theme is fully compatible with Elementor. You can simply create multiple pages using drag and drop technology and the live, on-page editor.
Sesame theme is very flexible and does not need any coding. You can simply run your real estate website with this theme. Sesame theme allows you to incorporate all the useful features such as IDX, MLS feed, property portal searches and more. If you want to have a stunning, well-structured real estate website, this is the definitely right theme to choose.
Last Several Words
WordPress is a huge and interesting topic for everyone that wants to have a website, especially a real estate website, that corresponds to their needs.
Want to know more about WordPress free themes or the difference between WordPress real estate website themes? Check out the articles below:
Themes for your real estate website (Part 1)
Themes for your real estate website (Part 2)
Themes for your real estate website (Part 3)