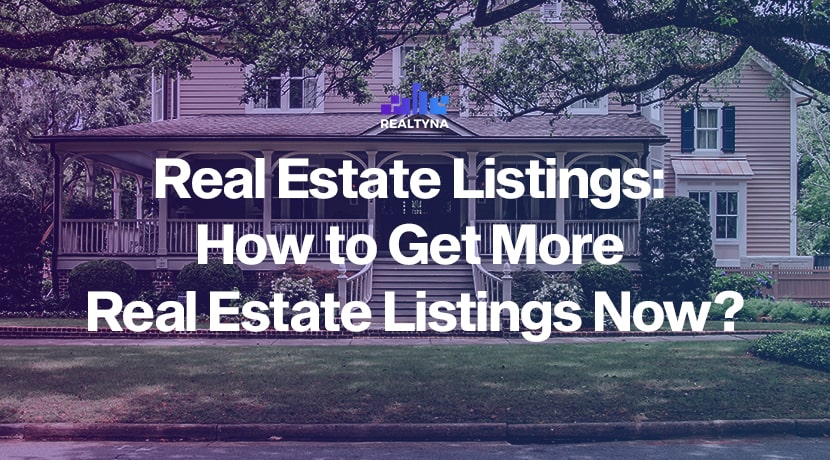 Real Estate Listings: How to Get More Real Estate Listings Now?
Uncertainty is universal right now. People all over the world are wondering what the next day will bring. Some businesses are questioning not only if they will have the revenues to support their employees but if they will be able to stay afloat at all. And although we can't talk for every industry, we might be able to provide you with some guidance for real estate.
Despite real estate being considered essential during the COVID-19 pandemic in most states, real estate agents, like professionals from other industries, feel uncertainty. One of the most prevalent questions that real estate agents are asking is: " Can I get more listings in these tough times?"
Although we can't speak with full certainty, we want to provide you with some advice you might find helpful.
Think Logically
Yes, we want you to take a deep breath and to think logically. Tough times mean some people will hold onto their money and wait the pandemic out to buy a house since it's a pretty big investment. But you can look at it from another perspective. There might be some cases where people lost their job and can't afford the big houses they're living in and they're downsizing. They will need an agent who will give professional advice, provide fast service, and valuable information about what neighborhood is better to live in right now.
Another important thing to consider is the remote working practices that took the world by storm. Experts predict that many industries will be slow to resume office work. Remote working is slowly becoming our new reality. Since remote working can be done from everywhere, consequently, some people may look to move for one reason or another. That means more listings opportunities for real estate agents.
Despite what people might say, remote working isn't easy. It requires a certain place free from distraction where you can concentrate only on work and be productive. As time goes by, more and more people discover that their houses and apartments aren't suitable for remote working. Many people may think about moving to more appropriate apartments or homes that make remote working more enjoyable.
As you see, despite pandemic making real estate jobs harder, there are still many opportunities for real estate listings.
Let's discuss how you can leverage these opportunities.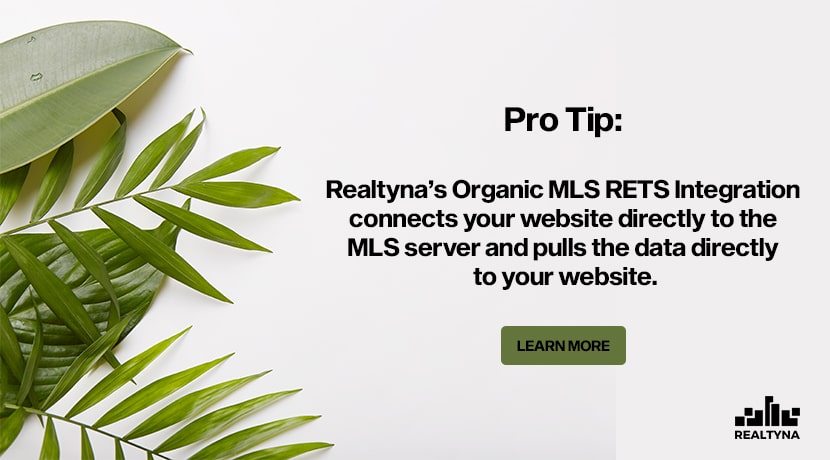 What Strategies Can You Use Right Now?
To get more listings, you need to be out there. With recent events making face-to-face communication more difficult, it's important to have a strong online presence. And by online presence, I mean being active on different social media platforms or being consistent in posting and incorporating the newest trends in the real estate market like virtual tours, live open houses, and virtual staging to show you clients that you're adapted to the new reality.
A strong online presence is a great asset for every brand. It can create a more personalized connection with your clients. Another marketing strategy that can create a strong personalized connection are calls and geo farming. To learn about geo farming check our article: Lead Cultivation Guide For Real Estate Agents
As for the calls, it's important to call your clients, check how they're doing. You're reconnecting with your clients, reminding them that if they need your help you're there for them. You're showing them you're out there and doing your job as usual. With calls, you have a higher chance to get a referral. You need to make 10 calls per day, as experts suggest.
Other important strategies are email marketing, both online and direct. If you are interested in email marketing strategies, check out our blogs Top Real Estate Email Marketing Strategies for 2020, How to Build a Successful Email List for Your Real Estate Email Campaigns and Direct Mail Marketing for Real Estate Businesses