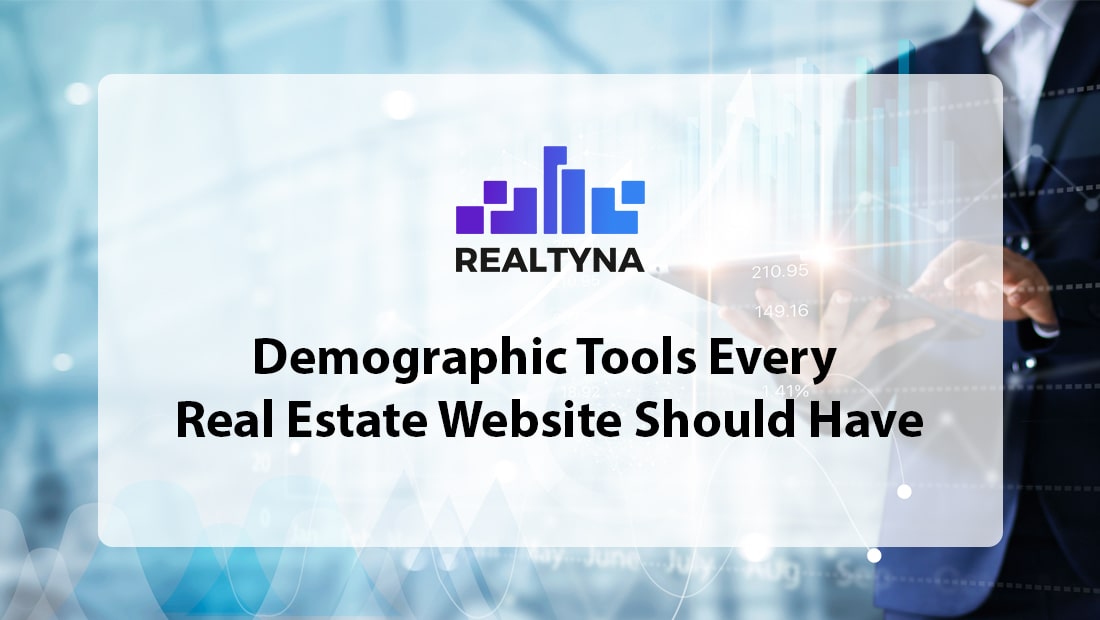 Demographic Tools Every Real Estate Website Should Have
16 Nov 2019

Posted at 10:00h
0 Comments
Demographics are the data that describes the composition of a population, such as age, race, gender, income, migration patterns and population growth.
All this is one of the driving factors of real estate development, prices, etc and consequently, very important information for you and your leads.
Demographic Add-on
Demographic information on the map is very convenient for your visitors to absorb and go over. It can define statistical information such as: Median Income, Average Home Value, Distance to Downtown, School Rate, Tax Rate and Population on specific regions on the map, that you can draw on and customize.
This information will not only play a role in your conversion rate but will also increase the dwell time and consequently improve your website's SEO ranking. The more valuable and easily absorbable info you provide for your leads, the more time they spend on your site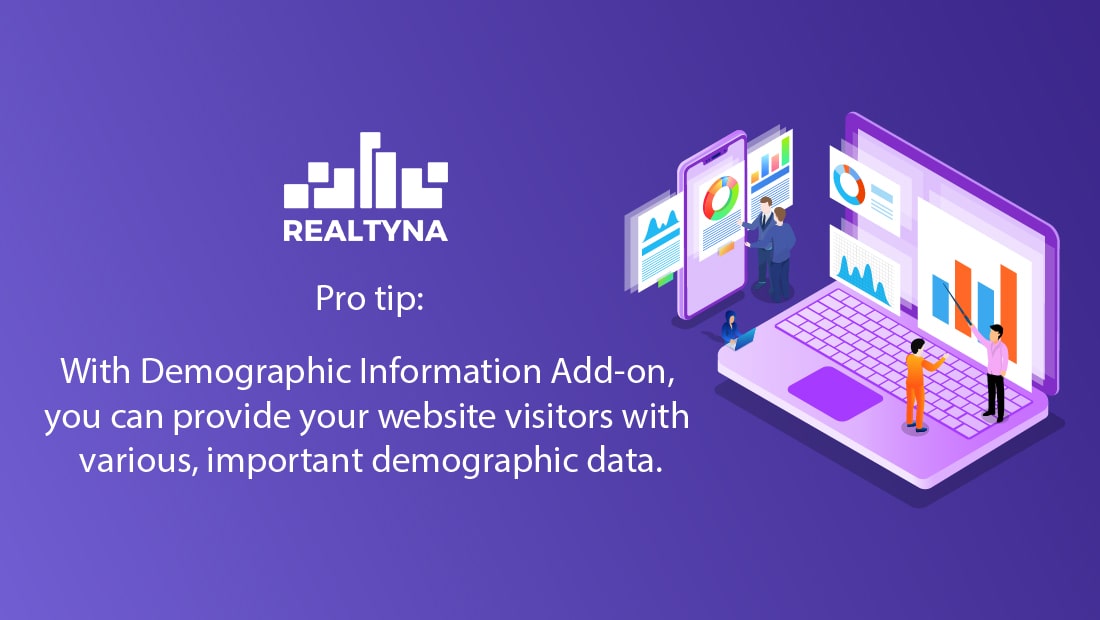 Disclaimer: The product mentioned in this article as "Market Reports Add-on" has been renamed to "User Analytics Add-on".
School Info
If your real estate website has school info displayed for every property, it will become a factor in someone's decision to press a call to action button and express an interest in a property.
Usually, the school info add-on on the website includes information about nearby schools and ratings. The rating info provides more information about the quality of schools in the neighborhood near the specific property location.
Neighborhood Pages
Neighborhoods are very important in real estate and real estate professionals often focus on specific neighborhoods or communities.
Highlighting your expertise on your real estate website is a step in the right direction.
You can use Neighborhood add-on for WPL to accomplish this. Neighborhood add-on allows you to have neighborhood pages and assign listings to them. Moreover, you can create a hierarchy of neighborhoods and communities and show the center of the neighborhood on the map.
So, all this information on your website can be an indicator that you are a local expert in real estate.
Yelp Integration
First question you should ask yourself is why do you need Yelp integration on you website and the answer would be- again, neighborhoods.
Yelp Integration will show the points of interest, their Yelp ratings and proximity to the property your users are viewing. These points of interest places can be restaurants, businesses etc..
Why is this information important? Because young buyers pay close attention to neighborhoods and communities they are going to live in. Consequently, giving the extensive information about whereabouts and convenience of each property they are viewing will increase your credibility.
Complex and Community Add-on
Complexes and communities are the trend in the modern real estate industry. If you want to have pages dedicated to them, complex and community add-on is the perfect fit.
With this add-on, you can add Complex information into the system that is general like- address, building features and amenities, building demographics, photos, proximity to the points of interest etc..
When you add the individual units, the system will assign the unit to its building complex or a community.
Additional value that this add-on can provide is that it is Optimized for SEO. Thus, it has an ability to clone complex information and visuals like- galleries, videos, attachments to individual property unit pages
Market Reports
Market reports add-on is the tool for you to maximize conversion rates by analyzing trends and preferences your users have. It generates internal usage analytics to help you understand your average user better by providing list and graph view what your users tend to do on your website.
This kind of info may become a major factor in your marketing strategy.
If you want to know more about the use of Demographic Information in real estate read our blog Why is Demographic Information So Important for Your Real Estate Business or Why School Info On Your Real Estate Website Matters