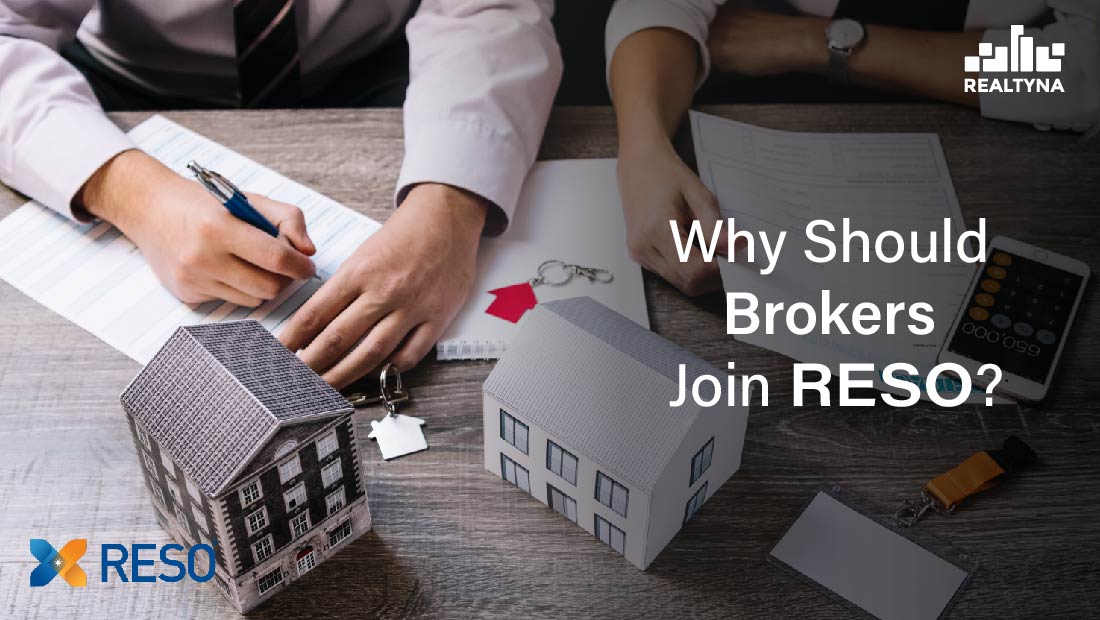 Why Should Brokers Join RESO?
06 Jun 2020

Posted at 11:00h
0 Comments
With the role of technology becoming more prominent in the real estate industry, the impact of standard organizations such as RESO becomes more significant.
Brokers are unquestionably one of the most important players in the world of real estate data, and regulations and their participation in workgroups and entities like RESO will be really beneficial for them and the industry as a whole.
What is RESO?
Real Estate Standard Organization is the ultimate source of real estate data and technology standards in the U.S. They work closely with MLS, AORs, brokers, agents and technology companies to bring the best and most streamlined data exchange for real estate business.
For more information, please visit their official website.
Benefits of Joining RESO for Brokers
As mentioned above, being part of technology hotspots like RESO will help the industry and realtors at many levels. In the case of RESO, you will benefit from the following and more:
Find the perfect way to update your business with the latest technology and stand out from the pack.

Build tech tools that help you streamline your work and increase efficiency.

Build a network with the leaders and big names in the business through alliances and workgroups at RESO.

Learn and understand the path of technology and implement that in your current and future strategies.
For many, the networking benefit is by far the most important since RESO is the second most important organization in real estate in the US after NAR.
How to Join RESO
To join RESO, you need to figure out what class of membership fits you first. The following are the class:
| | | |
| --- | --- | --- |
| Class | Members | Dues |
| Class A | The National Association of Realtors | — |
| Class B | Tech companies and partners | $500-$25000 |
| Class C | Associations of Realtors/ MLS | $250–$25000 |
| Class D | Brokerages, Agents, Brokers, Appraiser | $50-$20000 |
| Class E | Mortgage, Lending and title companies | $500-$25000 |
| Class F | Other groups and Associations | NA |
*These are as of May 2020, for an updated list please visit RESO official website.
The dues are decided based on the revenue and size of the companies. Once you choose your category, you can apply for membership by completing the form. RESO will review your application and approve.
Realtyna Offers Organic RESO API Integration
As a licensed partner of RESO, Realtyna provides RESO products, especially RESO Web API. Offered by RESO in 2017, it is the latest MLS feed technology that is taking over the real estate industry. Realtyna will help you switch to RESO Web API with ease. To learn more about how realtyna can help you, please check out the following page:
Realtyna's RESO Organic Integration