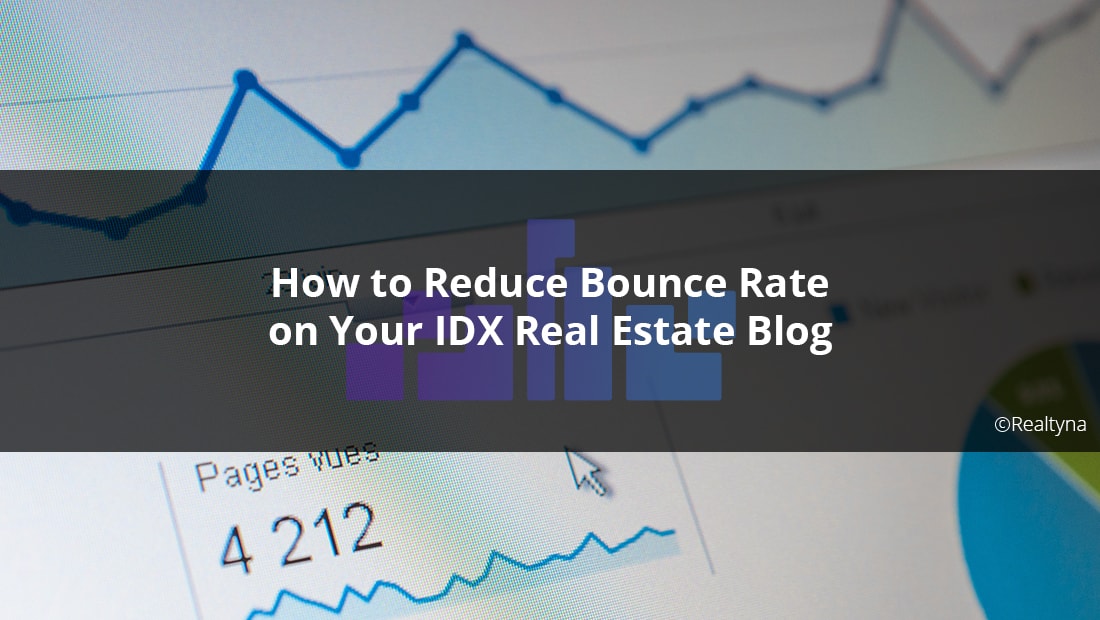 How to Reduce Bounce Rate on Your IDX Real Estate Blog
As real estate professionals we are constantly thinking about how to get more visitors to our IDX website. But an equal and often forgotten question is how do we keep them there?
Many real estate agents blog. They blog to produce content that can attract users to their site and help them generate leads.
Naturally, many focus on pageviews as the primary measure of their blog's success. More pageviews means more of their content is being seen.
But another measure, bounce rate, provides important context. Bounce rate provides information about what users do when they enter your site. If your bounce rate is high, it suggests they don't do much of anything before leaving.
In this article, we'll breakdown bounce rate and show you how to reduce it on your IDX real estate blog.
What Is Bounce Rate?
If a user enters your site and then leaves without any other interactions, Google and others call this a bounce. Your bounce rate is therefore the percentage of users that view a single page on your blog, and then click away. Mathematically, it is number of bounces divided by number of entrances.
You could also say that bounce rate measures the "stickiness" of your blog or how effective you are at engaging users. If your bounce rate is above 50 percent, it means most of your users come and go without interacting with your site.
What Is a Good Bounce Rate?
Bounce rate depends on the type of site and ultimately the website strategy. So there is no one bounce rate that is considered "good." In the broadest terms, if your bounce rate is under 50 percent, you're in solid shape. Even slightly over 50 percent is nothing major. When you start getting to 60 percent or 70 percent, you may consider some strategies to lower your bounce rate. You can monitor your bounce rate with Google Analytics or another web analytics service.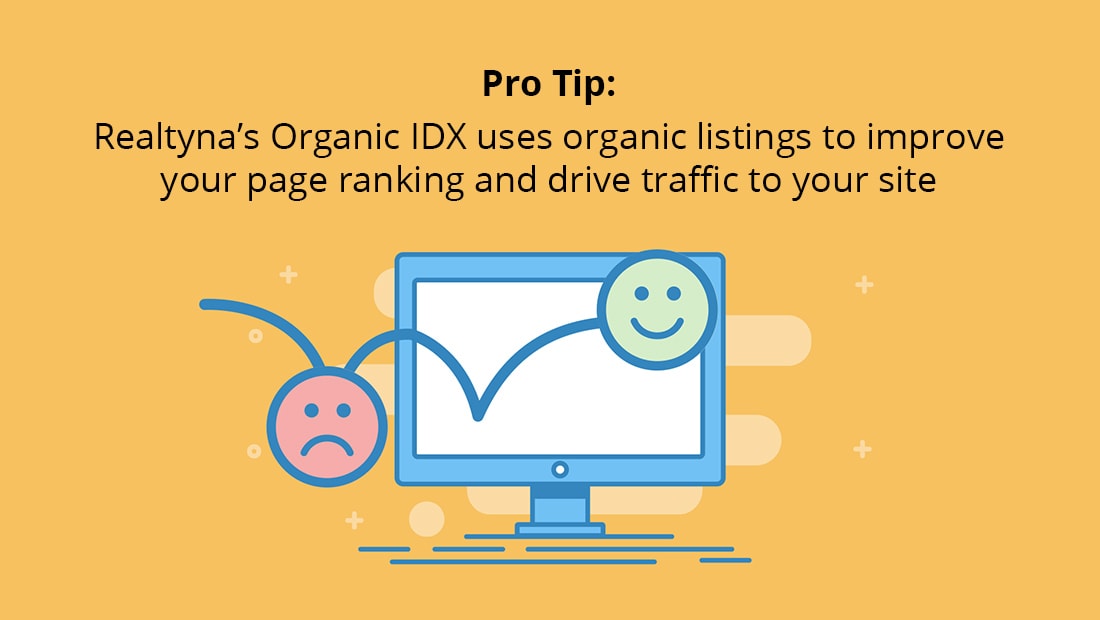 How Can I Reduce Bounce Rate On My IDX Real Estate Blog?
The good news is that ensuring a low bounce rate is not all that difficult. In many cases, simply restructuring your blog posts is enough to keep users on your site. Let's take a look at some easy anti-bounce strategies.
1. Improve Your Content
Bounce rate starts with content. If you have low quality content, there's only so much you're going to be able to do to keep people on your site. It's the whole lipstick on a pig situation.
Your blog posts should be unique and specific. If you are having trouble developing strong content, go narrow. Everyone has their own interests or specialties. Publish information on this and you'll have content that no one else has. Publish enough of it and you'll develop an expertise.
If you are still struggling for content, check out our list of 11 real estate blogging ideas.
Your posts also should be varied in content but consistent in timing. Mix and match between text, photos, videos, podcasts, curating and other content. This will keep your posts from becoming stale. At the same time, you should try to post at the same times and on the same days each week. This will help you develop a routine for our blog and show your users that they can depend on your site for new content.
2. Make Your Posts Easier to Read
Obviously, people are not going to dig deeper into your site if they can't understand your landing page. Users that arrive on your site should get the information they expect presented in a clear and concise way.
Web users are notorious for scanning information, so don't rely too heavily on text. All text in your posts should be broken into short, 3-4 sentence paragraphs. Be sure to take advantage of numbering and bullet points too.
Finally, even in text-based posts, it's a good idea to intersperse photos to make the layout more approachable. If you can represent something you've written in a photo or graphic, do it.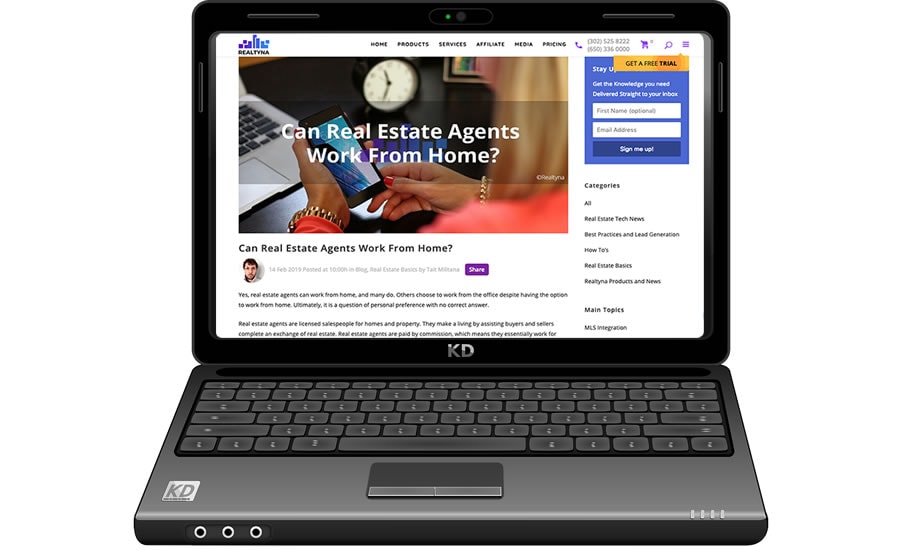 3. Smart Linking
It's also a good idea to link your blog post to related content on your site and outside it. Linking to your own content provides a pathway for users to dive deeper into your site. Linking to outside content will position you within a community.
Whenever you link, however, you should link into a new window. This makes it easier for users to come back to your site and continue browsing.
4. Improve Speed
Few things push users to click away like slow load times, so pay attention to your page speeds. Unsure how to do this? Google PageSpeed Insights provides a free online tool to analyze your web performance.
If your site suffers from slow load times, here are a few things you can do.
Optimize photos- photos are important for your blog, but they also take up a lot of space. To minimize their impact you can reduce their size and convert to .jpg.

Minimize plugins- plugins are super useful, but they are also extra software running on your site. You can improve load times by removing surplus plugins.

Upgrade hosting- Hosting is the disc space where the files and media necessary to run your website are stored. If you find your site is running slowly, you may consider an upgrade. For more on hosting, check out

How to Choose the Right Hosting Package for Your IDX Real Estate Website.

Mobile Responsive- More and more leads are browsing IDX listings on their phone or tablet. To accommodate these users, your site should be mobile responsive. This allows it to automatically scale to their device for better mobile browsing.

5. Improve Your Call to Action
You can also improve your bounce rate by improving your call to action. A strong call to action will make it more likely that your leads engage with your site regularly and predictably.
6. Custom 404 Page
If your lead makes an error in the url to a page on your site, or if your site has a broken link, your user will be routed to a 404 "page not found" error. At this point, many leave. You can limit those that leave with a custom 404 page. A custom 404 allows you to put important posts or other content on this page instead of showing a simple error.
7. Trending
Users want to read good content. You can show them what other users think is good with trending posts. Trending posts provides links at the bottom of a blog post, or in a sidebar, showing the most popular blog posts for a given time period. Several plugins offer this functionality.
So now you know what bounce rate is and how to reduce it. Questions or feedback? Leave them in the comments. Or for more IDX real estate website tips, check out How to Set Up an Email Address for Your IDX Website and Why Was My IDX Real Estate Website Delisted From Google?