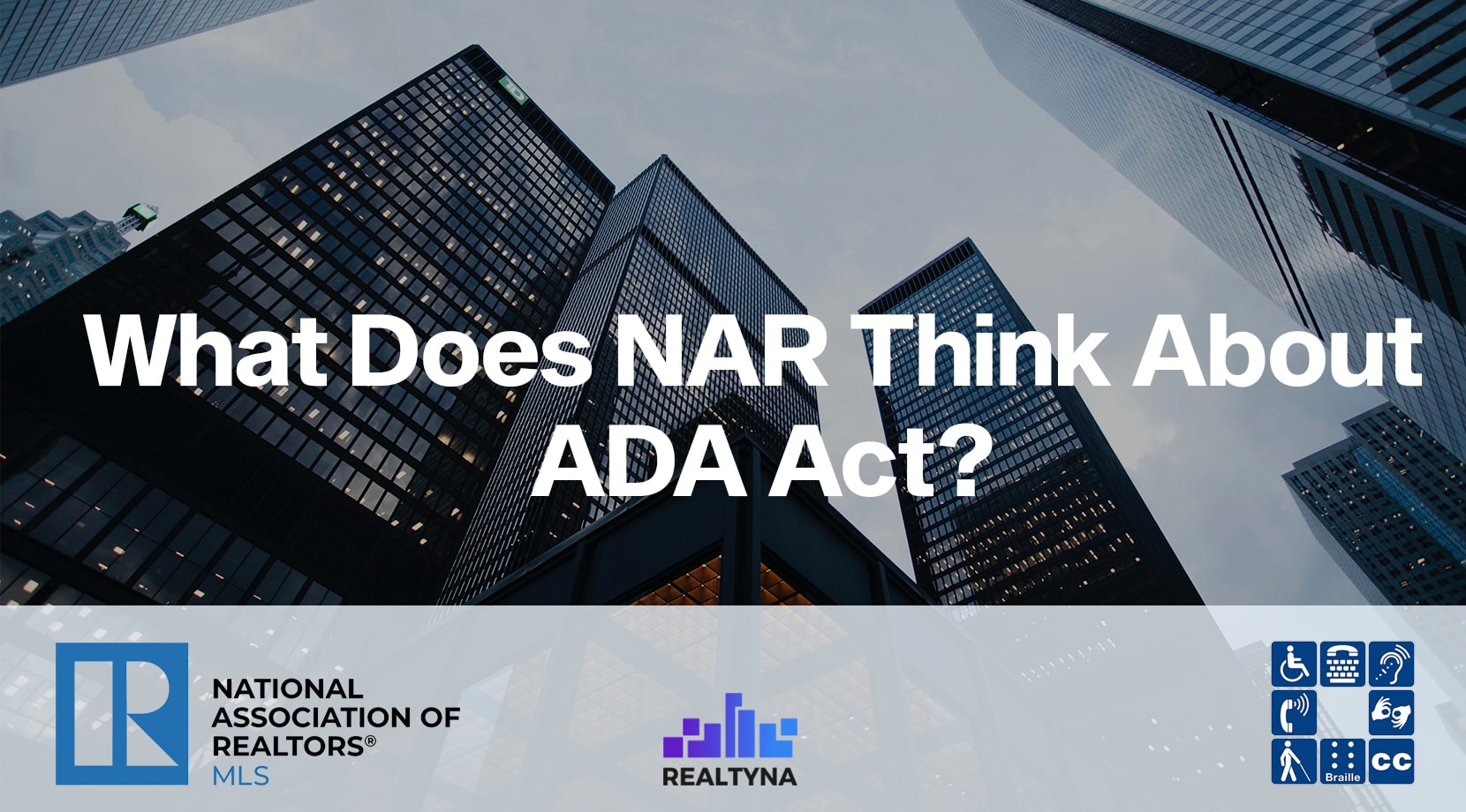 What Does NAR Think About ADA Act?
30 Jun 2022

Posted at 11:00h
0 Comments
Created and signed into law in 1990, the American with Disabilities Act carries the goal is to protect the rights of people with disabilities. The law has different sections covering up different aspects such as employment, public services, public accommodations, telecommunication, and others.
For a long time, ADA Title III was primarily oriented on the physical places of public accommodations. But as recent years have shown us, ADA Title III is applicable to the websites as well.
Why is that? Well, US courts interpret websites as places of public accommodations, therefore they are subjected to the same criteria as the physical places of public accommodation: being accessible and inclusive.
For some time ADA was thought to be applicable mostly for government websites, but recent years have seen a spike in lawsuits involving real estate companies as well.
As for the legal implications, NAR warned its members for many years about the dangers of the websites, applications, and any other platform being inaccessible. As NAR associate counsel Lesley Walker mentioned the lawsuits based on the ADA, guidelines are increasing. And real estate firms are nonetheless under risk of the lawsuit. Walker also clarified: "Individual real estate agents are also subject to the same threat".
The issue of ADA is not new, and we see it becoming a common topic in the real estate industry as well:
It was one of the main topics discussed during the Realtors Legislative Meetings & Trade Expo also known as NAR Midyear. Lesley Muchow, NAR vice president, and deputy general counsel explained: "The issue is still around and it's increasing. The amount of litigation that we're seeing filed in federal and district court has risen 177 percent from 2017 to 2018".
She said: "This is an issue that businesses need to be paying attention to, understanding and addressing, ensuring that their websites are accessible". Which in a nutshell means real estate companies need to audit their websites: "Do an audit and see how your current website fares on the accessibility scale and then create a plan for addressing some of those accessibility issues," she said.
Such smart risk management is especially important for MLSs with consumer-facing websites: "MLSs with consumer-facing websites should pay particular attention to this issue," Muchow said.