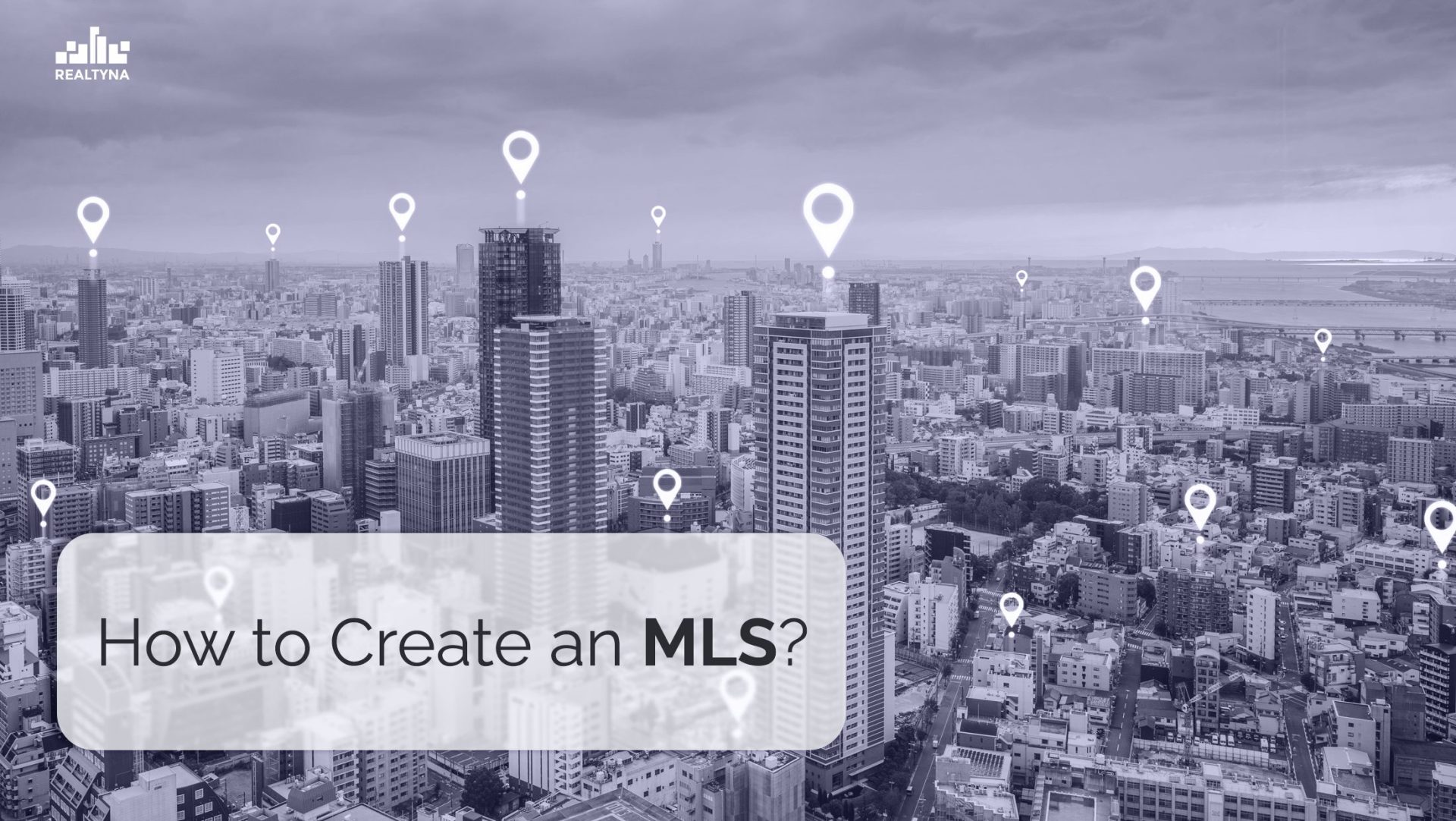 How to Create an MLS ?
MLS (Multiple Listing Service) commonly used in the US and Canada, is the most coveted real estate ecosystem service in the world. Even prior to the Internet and digitization, it has served real estate practitioners and consumers in the most dynamic real estate markets in the world, the US and Canada, for close to 100 years.
MLSs are the most reliable source of listings data and have made the lives of consumers, agents, and their clients easier. Its use has resulted in more sales to more people, and the result of that being more commissions paid to practitioners.
Before we dive into the hows of establishing an MLS, let's have a quick look at what an MLS is and why it matters to real estate agents across the US and Canada.
What Is An MLS?
An MLS is a unique database of property listings owned and maintained by real estate professionals through their professional organizations, such as their local association of REALTORS. According to NAR, this private database is designed to help clients buy and sell their properties with ease. This database is funded by real estate professionals in a certain geographic locale, often owned by a board or an association of Realtors, which maintains the database and manages the operation.
The listings are publicly available under various data license agreements (IDX/VOW/Syndication) to portals such as Zillow and REALTOR.com. Private information such as the personal contact information of the seller is not made public.
MLS (Short for Multiple Listing Service) is the name of the enterprise that provides access to the listing data/information of all MLS Members, Known as Subscribers and Participants
IDX is not the technology, it is the data licensing rules.
According to the Handbook of MLS for Realtors by the National Association of Realtors, there are different types of MLSs:
– Committee Of an Association
– Wholly Owned subsidiary
– Regional MLS owned by more than one association
– Broker Owned MLS
What Are the Benefits of an MLS for Realtors?
Real estate agents and brokers who are members of an MLS can benefit from the following:
An economical and efficient way of sharing their property information,

Accurate and updated access to their clients,

Streamlined cooperation with other agents and brokers, (Compensation and Cooperation)

Data credibility and client trust,(enforced rules, policing)

Maximized visibility, both for the property and the listing agent,

Fair competition between small and large brokerages,

And so much more.
| | |
| --- | --- |
| RESO Web API Standards | No Standard |
| Interoperability:RESO Web API standards provide a common framework and data format for real estate applications, enabling seamless integration and communication between different systems and platforms. | Interoperability:Without a standard, real estate applications may use different data formats and protocols, leading to compatibility issues and limited integration capabilities. |
| Data Consistency:RESO standards define consistent data fields, structures, and validation rules, ensuring that information exchanged between systems is accurate and reliable. | Data Inconsistency:In the absence of a standard, data fields, structures, and validation rules can vary, resulting in inconsistent and unreliable information across different applications and platforms. |
| Efficiency:RESO Web API standards streamline data exchange processes by providing predefined endpoints, query parameters, and authentication mechanisms, reducing development time and effort. | Development Complexity:Without a standard, developers need to invest additional time and effort in designing custom data exchange mechanisms, leading to increased complexity and potential development errors. |
| Scalability:RESO standards are designed to handle large-scale data operations efficiently, ensuring optimal performance even with a high volume of real estate transactions and listings. | Limited Scalability:Without a standard, scaling real estate systems can become challenging due to the lack of optimized data handling mechanisms, potentially leading to performance issues and bottlenecks. |
| Industry-wide Adoption:RESO standards are widely recognized and adopted within the real estate industry, fostering collaboration and cooperation among stakeholders and encouraging innovation and market growth. | Fragmented Industry:In the absence of a standard, the real estate industry can become fragmented, with different players using proprietary formats and systems, hindering collaboration and hindering the potential for industry-wide innovation. |
| Data Security:RESO Web API standards include provisions for data security and privacy, ensuring that sensitive real estate information is protected during exchange and storage. | Increased Security Risks:Without a standard, data security measures may vary across applications, increasing the risk of breaches, unauthorized access, and potential privacy concerns. |