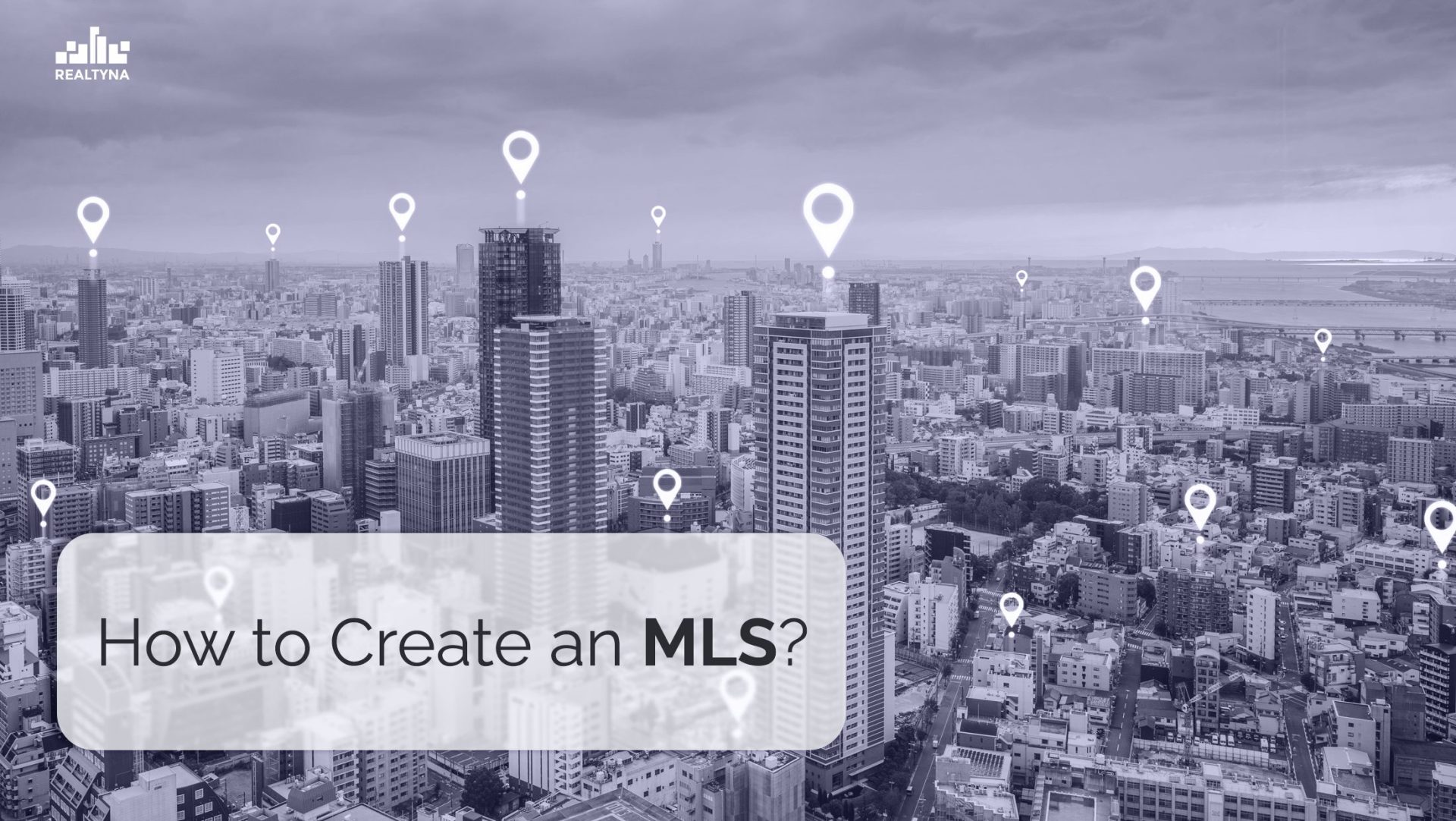 How to Create an MLS ?
18 Jun 2022

Posted at 13:00h
0 Comments
The MLS system, commonly used in the US and Canada, is one of the world's most coveted real estate ecosystem services. Even when it was offline, it was common practice among Realtors for decades. However, with advances in technology, multiple listing services are now the most reliable source of listings data and have made the lives of agents and their clients easier.
Before we dive into the hows of establishing an MLS, let's have a quick look at what an MLS is and why it matters to real estate agents across the US and Canada.
What Is An MLS?
An MLS is a unique database of property listings owned and maintained by real estate professionals. According to NAR, this private database is designed to help clients buy and sell their properties with ease. This database is funded and managed by Realtors of the same area, often a board or an association of Realtors, or a partnership.
The listings are publicly available. But private information such as personal contact information may be restricted. The technology commonly used to data from these databases is called IDX, or Internet Data Exchange. This system has allowed agents and brokers to control with whom and how their listings are shared.
According to the Handbook of MLS for Realtors by the National Association of Realtors, there are two types of MLSs:
A multiple listing activity available for voluntary participation, but requiring members
(principals) who participate to submit all listings of designated types of property, is termed
"a mandatory listing service."
A multiple listing activity available to all members (principals), but the submission of any
listing is an option of the member; this is termed "a voluntary listing service."
What Are the Benefits of an MLS for Realtors?
Real estate agents and brokers who are members of an MLS can benefit from the following:
An economical and efficient way of sharing their property information,

Accurate and updated access to their clients,

Streamlined cooperation with other agents and brokers,

Data credibility and client trust,

Maximized visibility, both for the property and the listing agent,

Fair competition between small and large brokerages,

And so much more.
How to Establish an MLS?
As mentioned earlier, MLSs are collaborations between Realtors within a geographic area. This collaboration often extends to more than one MLS and area, an example of which you can see in MyStateMLS and MLS Grid.
To learn more about the basic rules of establishing an MLS, check out the following guide by the National Association of Realtors:
https://www.nar.realtor/mls-online-listings

Check out our MLS Coverage page for a full list of MLSs:
MLS Coverage Archive – Realtyna – Real Estate Web

What Are the Technical Requirements to Build an MLS?
To set up a basic MLS portal, you need the ability to let the members sign up to add or manage listings. Also, you need to be able to generate a dynamic feed so your members can obtain and integrate on their own websites.
Realtyna offers the following products and services that can help you create your database and control access to your listings data:
WPL Pro

: The core platform with a high level of customizability and features. This platform is also used as the basis for additional products and developments.
Membership Add-on

: This add-on allows you to control and monetize membership levels.

Exporter Add-on:

This feature allows you to export data from your MLS server similar to an API feed.

Custom Data Feed Generator

: This feature allows you to generate custom feeds for your MLS members. This feed is fully customizable, so you can define what data can or cannot be shared with the members.
Mobile App:

Custom brand mobile apps for Android and iOS users.

CRM:

Realtyna's native customer relationship management, with a myriad of features ranging from lead generation to event management, etc.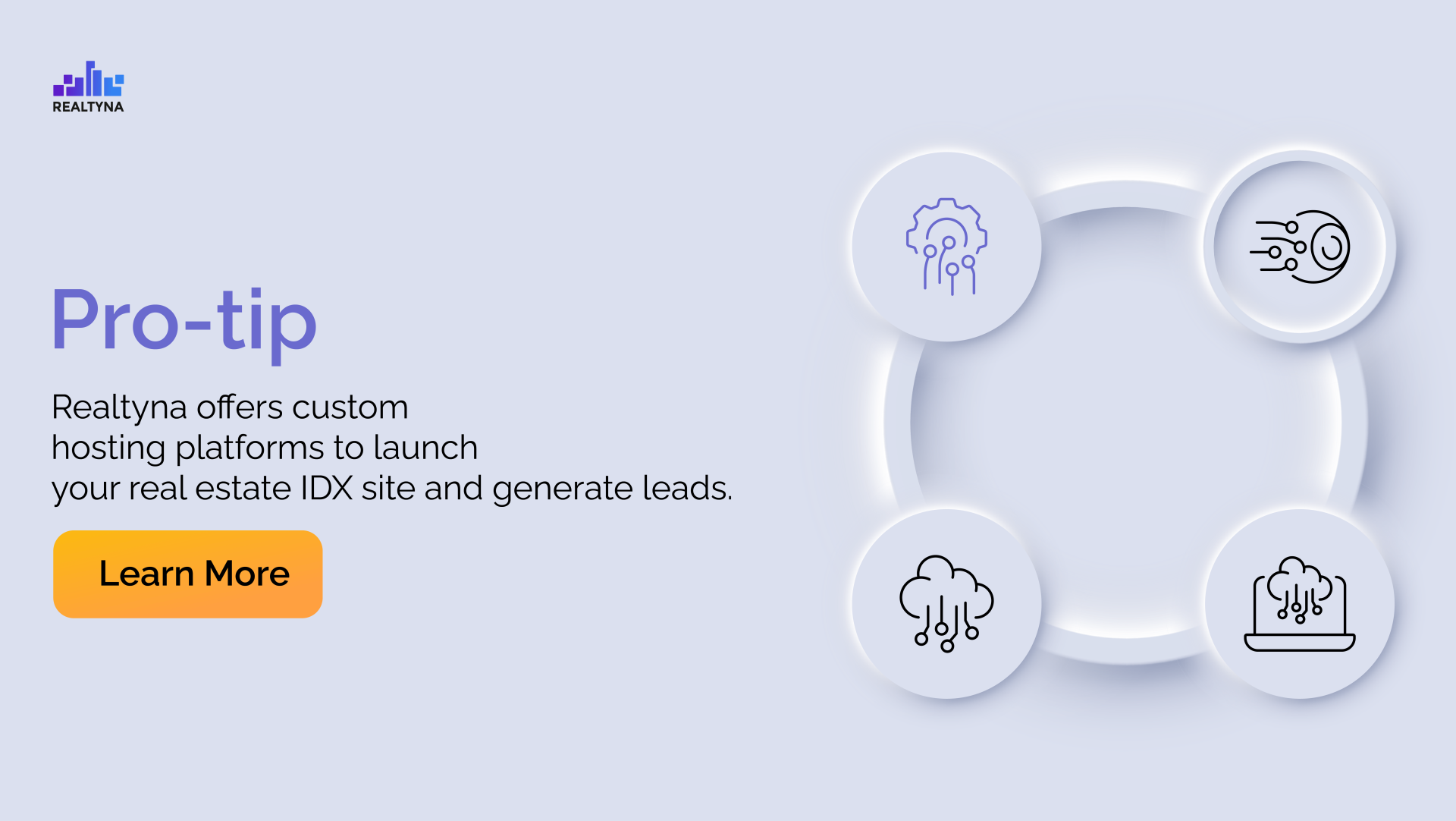 Why RESO Web API Is the Best Solution?
RESO Web API is the latest technology offered by the Real Estate Standard Organization. It brings lots of new opportunities for Realtors and their software developers. The following is a list of benefits of how RESO Web API improves MLS functionality and services:
Better control on what you or members can display

Faster Set Up and Integration

Improved development and third-party integration

Increased Security

Ownership of the data,

using Realtyna's software

Receive all the SEO value from owning data on your servers using Realtyna's software.
Data-Scraping and Copyright!
MLS data is vital to the success of real estate agents and brokers who are members of or affiliated with an MLS. As a result, NAR has some recommendations on how MLSs can protect their listings data under US copyright laws.
Because MLS listings are highly coveted business data, many scammers and scrappers try to obtain them one way or another. One of the most common cases is through bots, which scrap data off your site and share it publicly.
How Can MLSs be Protected Against Unsolicited Distribution of Their Data?
From placing strict regulations on access and vendorship to legal challenges, MLSs and real estate associations have taken a wide range of measures to protect their members' listing data. For example, Toronto Regional Board of Realtors is still working hard to bring violations to the court and protect its data under copyright rules.
Here are a few ways MLSs can protect their data:
Switch to modern-day technology such as RESO Web API

Use effective firewalls and other preventive measures

Optimize their data distribution procedures to ensure data vendors remain compliant

Use Realtyna's Unique Data Protection for MLSs
How to Get Started
Realtyna is one of the leading providers of online solutions for the real estate industry. As an authorized vendor of RESO API and +200 MLSs, Realtyna's solutions feeds hundreds of websites and portals across North America.
Contact our product experts today for a free consultation on building your new real estate project with Realtyna, joining a large group of individuals and companies already using our products and services: