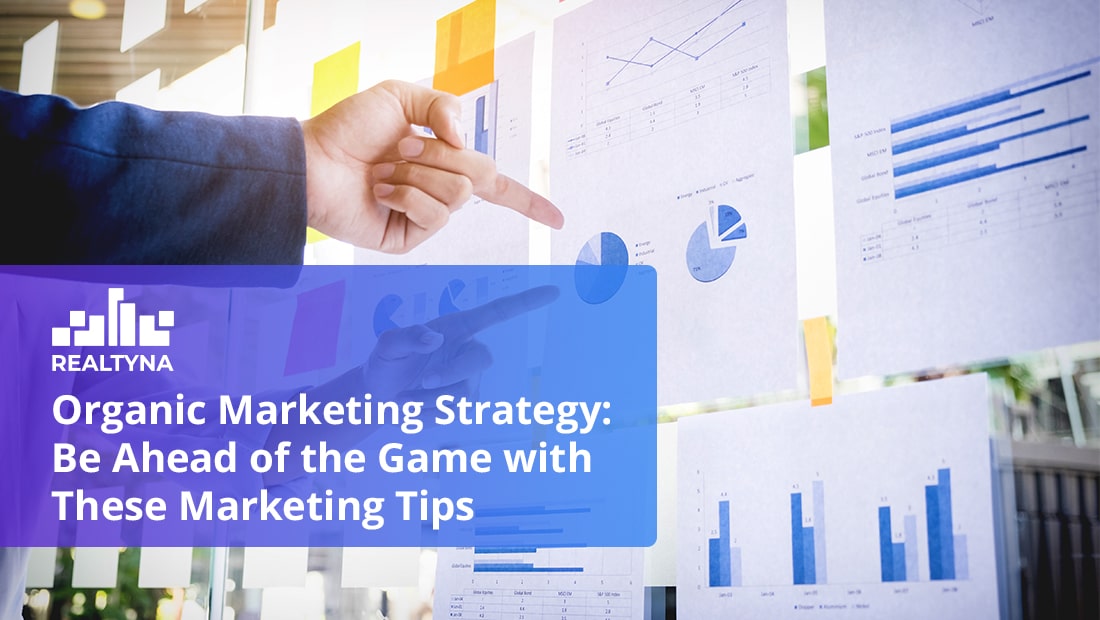 Organic Marketing Strategy: Be Ahead of the Game with These Marketing Tips
We all know that marketing your business is essential for growing your audience and expanding your influence. But what most people associate with marketing are paid promotions, which of course work, but are not organic. We don't always need to pay for the content to be promoted to have it visible and reachable for our audience.
Experienced marketers always prefer organic marketing over a non-organic paid alternative. Why? Because you're attracting your audience naturally without pushing them. Organic marketing is preferable by many people because it seems effortless and natural and not as annoying. And let's admit, we all have the same thoughts once in a while on how annoying these advertisements are.
And although organic marketing seems effortless it takes a lot of work and energy—trying different techniques, working out the best marketing strategy for your brand. It's not easy, but in the end, it's worth it.
So, what are the best organic marketing strategies that you absolutely need to try to? Let's dive in.
Social Media
We all know, social media is really important nowadays for connecting with your clients and reaching out to a wider audience. You probably already know, having a presence on Facebook, LinkedIn, Instagram and Pinterest is a must. These are the basic social media platforms, each used for a different purpose:
Facebook- to grow your business

Instagram- for improving your brand awareness

Pinterest – for showing the listings to your buyers

LinkedIn- for connecting with your fellow real estate colleagues
Today, we're not going to talk about each platform specifically, but about the factors that all social media channels have in common. To learn more about all the social media separately, check out our blogs: Instagram; Facebook, LinkedIn, Pinterest.
All these social media platforms have one thing in common: hashtags. Hashtags are the keywords that help your content to be discoverable and searchable for social media users.
We strongly suggest using at least four or five hashtags in one post. People always ask us what type of hashtags should they use: a general one or a more specific one. We think it should be examined case by case, depending on the content that you're posting, the business that you have and the audience you want to reach.
If you have a very specific business (let's say garden real estate) and the only content that you post is business-related (let's say garden real estate listings), you want to have a specific hashtags that will help you to narrow down your audience to the people who are really interested in these listings and can become a lead.
But if your content is more varied, and you have an informational and entertaining content as well as business-related posts, we suggest using general hashtags as well. It will improve your visibility and brand awareness. But don't forget even though you will be more easily discoverable with the general hashtags, it is harder to rank high with these hashtags.
How can you find the right hashtags? Follow some related hashtags. Facebook, Instagram, and Linkedin both have the option of following the hashtags. By using this option you will be able to monitor what hashtags are used the most within your industry. Another tip is finding the most current and up-to-date keywords and testing them through the search bar on social media platforms. Hashtags are just like keywords only social media-specific.
We're not saying that hashtags are a panacea. But having the right hashtag strategy can help you rank higher.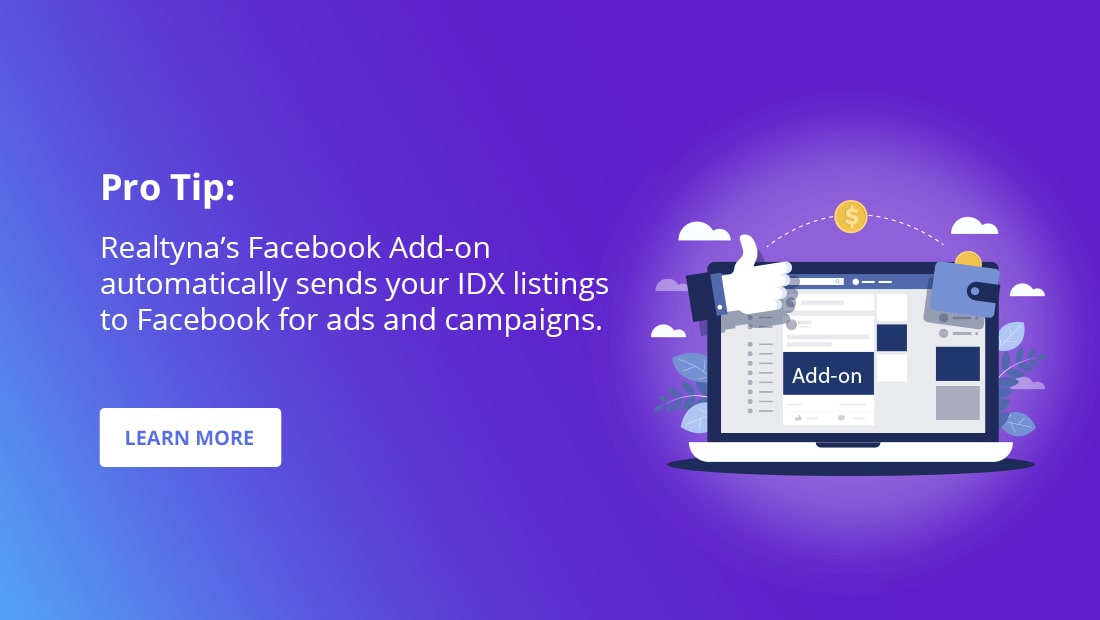 Testing new content
It's 2020. And as marketers predict competition amongst businesses will be even higher. But the good news is real estate is like an untapped territory when it comes to marketing. Real estate is a very traditional old school industry. So, marketing strategies that are not as effective for other industries might work perfectly fine for real estate. So, what are these marketing strategies you can include in your business development plan?
Let's start with the basic and the most trustworthy strategy: Content marketing.
Content Marketing
You all have heard the phrase content is the king. It may sound cheesy and overused, but it still is the truth. Google is becoming more and more advanced and humanlike. Right now you can't trick it for ranking and SEO by putting down a bunch of keywords. These days are in the past.
Yes, keywords are important for recognizing what the topic is about but what is more important is how well written and well researched is your blog post. These factors should be the focus of your content strategy. You can reduce the number of articles that you're posting for better quality. Quality over quantity should be your motto this year.
So, in a nutshell, we advise you to write long articles that cover the topic you're interested in from a bunch of angles.
In the past, the first position on Google meant that the platform recognized your content as the best out there. Right now so-called position zero should be your new goal. What is position zero? You probably already seen it many times. It's a featured snippet of text appearing above the search results. This is a new position one and should be the new goal for your content.
Video Content
Having video content tremendously helps to grow your audience. Video is more engaging and interactive compared with other content. Even having a video instead of static images as a header image on your website makes it instantly more attractive, fresh and engaging.
So, going live on Facebook and Instagram through the stories during the day will make your content more powerful and this should be the goal for everyone.
If you're uncomfortable appearing in the videos, you can always use an alternative solution. Platforms like lumen5 give you the option of using unlimited resources of videos and pictures to transform your blogs into video content, prepare ads and many other types of video content.
P.S Interested in other marketing strategies? Check out The Best Real Estate Marketing Ideas That Work and What to Consider When Marketing Luxury Real Estate.