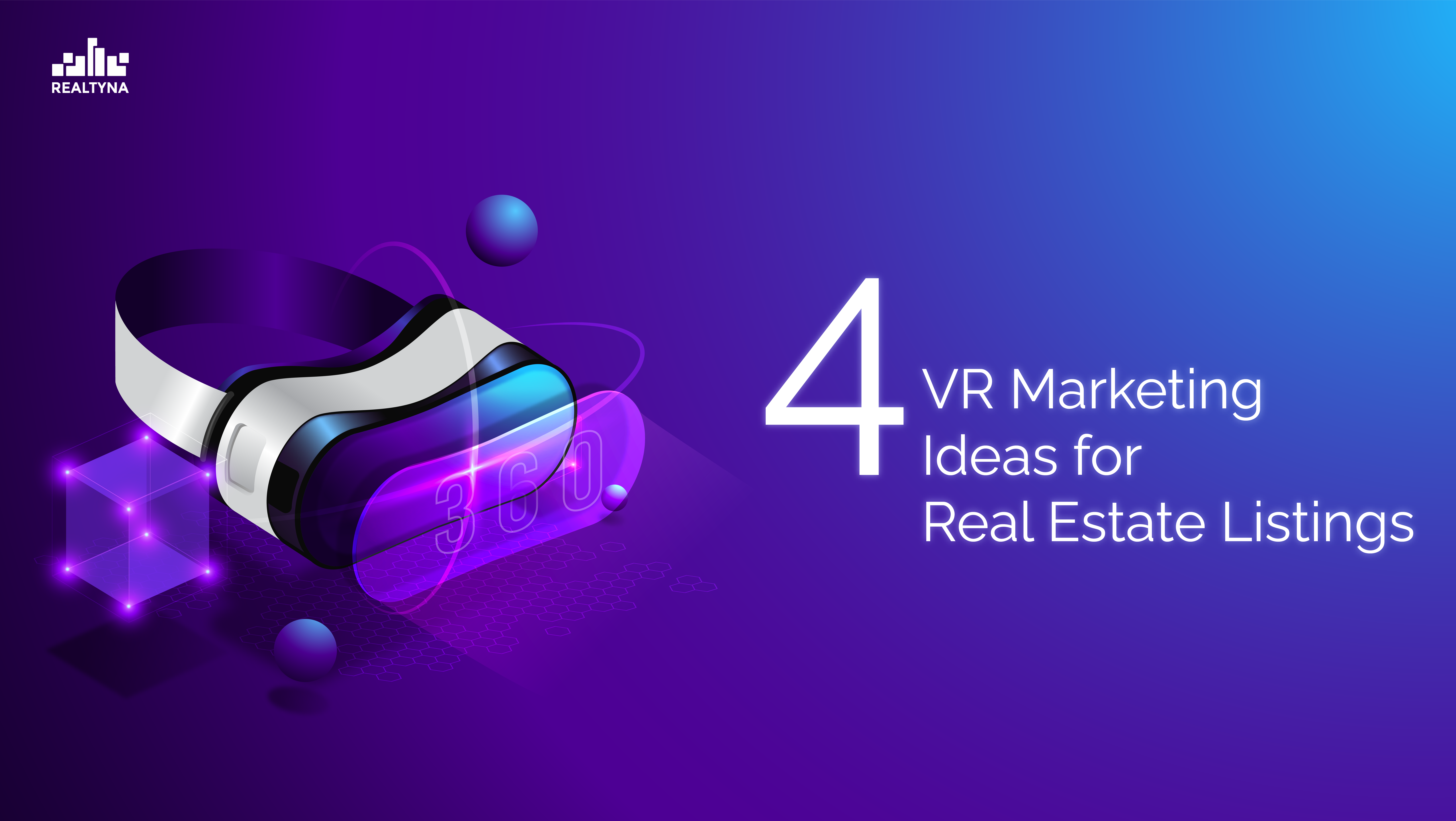 Four VR Marketing Ideas for Real Estate Listings
17 Sep 2022

Posted at 12:00h
0 Comments
Want to give your client an exquisite marketing experience? Virtual reality (VR) should be your go-to solution. As technology continues to reshape the real estate industry, so too are the various techniques used by real estate professionals to market their businesses and services. With the help of new VR technology, agents can now offer their clients an out-of-the-world experience while closing deals. Continue reading to learn more about the VR marketing ideas you can add to your marketing strategy.
VR Real Estate Listings Ideas
There have been some amazing results from the intersection of real estate and technology.
Below are some VR real estate marketing ideas that will transform your real estate business:
1). Virtual Staging
Virtual reality is becoming a popular staging tool for real estate professionals, and buyers enjoy it. With VR staging, prospective buyers can enjoy an immersive property tour, saving them the inconvenience of physically traveling to the venue. The chances of a client buying a property after having a tour are likely to increase if it ticks all the boxes they are looking for.
2). Guided Visits
Managing short-term rental properties can be daunting, especially when there is high tenant turnover. That's why VR instructional guides for vacation rentals are the industry's hottest new trend. With VR, tenants can easily view a comprehensive tour of the property's amenities and have any concerns addressed in advance. Not to mention the stunning immersive experience.
3). Property Showcases
Your clients can visit properties virtually from any location using VR. This is even more so when clients can't reach the real estate site physically due to distance and inconveniences reaching the site. So, if your client can't make it to an appointment due to unforeseen circumstances, VR is your next best option to showcase the property.
4). Virtual Sales of Property
Like every other transaction, real estate transactions can also be completed online. Now, with the help of virtual reality, potential clients can view a listing, get a guided tour, and eventually rent or buy a property. The use of VR to market real estate can be very appealing to potential buyers and investors. Virtual staging allows clients to imagine their dream homes and even make changes to them in the virtual world. This amazing touch leaves a lasting impression on clients, which is good for your brand image.
Final Thoughts
Virtual reality adds an immersive touch to online property viewing as well as helps real estate professionals avoid canceled appointments that could have resulted in a sale. For success in your real estate business, ensure that you keep up with trends by using new technology to keep your clients coming back while attracting new clients.
Related Searches:
How to Use Video Marketing to Advertise Your Listings
5 New Ways to Make Your Property Listings Stand Out!