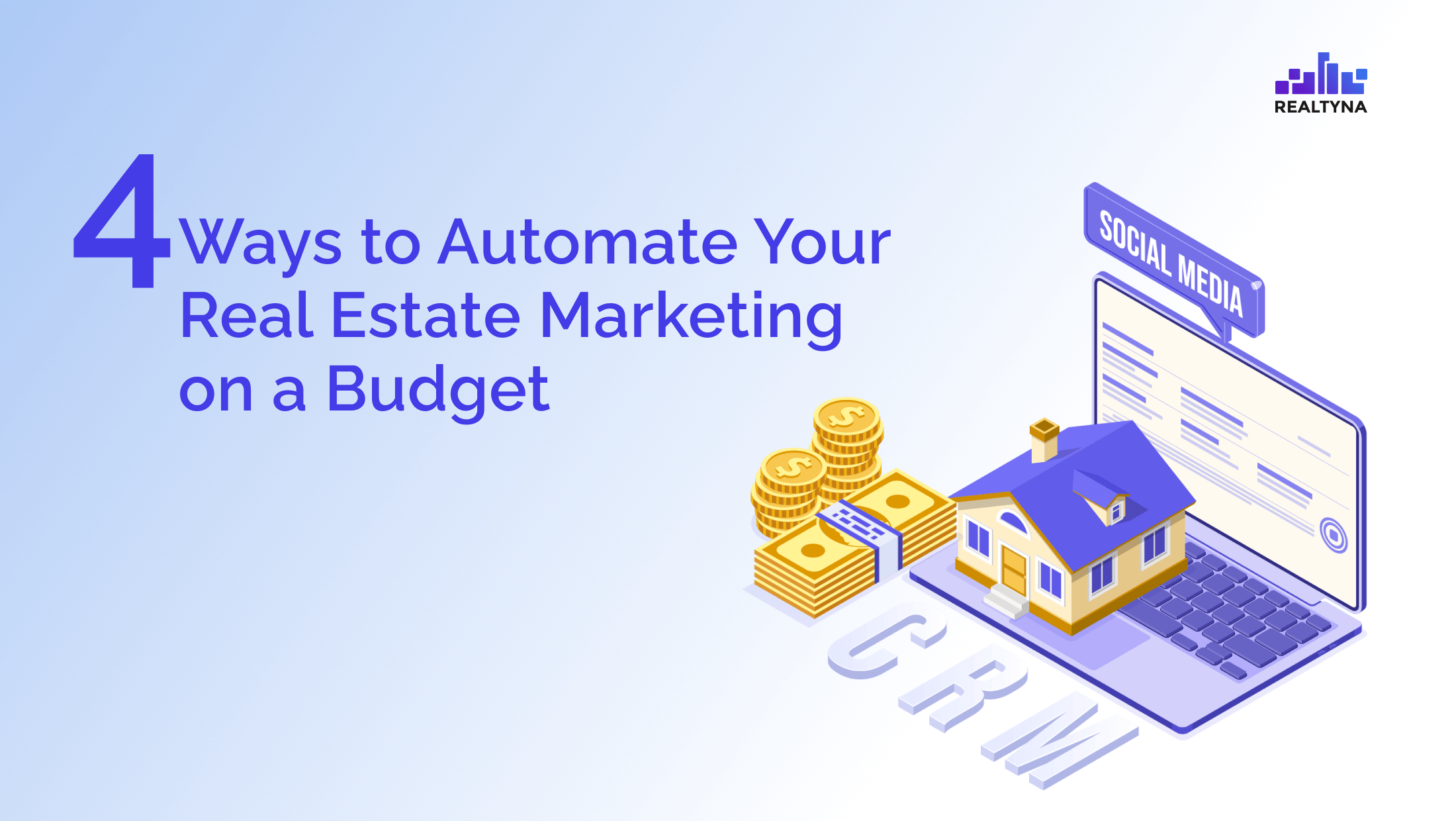 Four Ways to Automate Your Real Estate Marketing on a Budget
05 Oct 2022

Posted at 11:00h
0 Comments
Suppose you are a real estate agent who is relatively new to the industry or a broker who's just starting to put together a team, and you need to find out how to manage marketing for your business on a budget. Well, the rest is easy because your real estate marketing automation has got you covered. Many companies, including real estate, have sped up their digital transformation through automation.
An increasing number of real estate businesses are turning to digital marketing channels as their primary source of generating new leads, which is changing the real estate marketing landscape. Below are four ways to automate your real estate marketing on a budget.
How to Automate Your Real Estate Marketing on a Budget
Automating your real estate marketing not only saves time but offers a seamless way to generate leads while improving user experience. Here are five ways to automate your real estate marketing:
Real Estate CRM
You may already have the resources to put up some basic automations if you use email or real-estate-specific CRM software. For example, with a suitable real estate customer relationship management (CRM) setup, you can automate lead tracking, routing, nurturing, lead management, and more.
Real Estate Website
If there is one thing any business owner should have, it is a real estate website. These days, everything is done online. However, before a buyer contacts a real estate agent, they first do their research online, and if your website does not have a place online, the chances are that new homebuyers or sellers might not discover you. So all real estate professionals should ensure that their business has a storefront online, and your site will be among those that pop up in user searches on Google. Here is an article explaining in detail how you can establish a solid online presence: How Real Estate Agents Can Increase Their Online Presence
Use Lead Generation Through Website Forms
You may create an automatic marketing system that collects new leads while you sleep by connecting your CRM to forms on your website and landing pages. With an all-inclusive, feature-rich plugin such as WPL Pro, you can add a variety of website forms to provide your user with valuable information while generating leads. Read this article to learn more about the value WPL Pro adds to your website: WPL Pro – WordPress Real Estate Website Builder
Active Business Social Media Page
In this age of social media, we are all aware of the tremendous benefits it brings to all businesses for little or no cost. So for your real estate business to make it through the noise on social media, your business's social media pages, such as YouTube, Facebook, Instagram, Twitter, etc., should always be active in posting content to keep your followers engaged. In addition, you can use several automation apps to schedule social media posts well ahead of time.
Bottom Line
We've outlined a few real estate marketing techniques you can use to automate on a budget. Let us know your thought in the comments below on how some of these techniques are helping your business.
People Also Search:
Real Estate Online Marketing Made Easy
How to Run SEO Into a Major Source of Lead Generation for Real Estate Agents
6 Best Ideas To Support Long-term Real Estate Business Growth