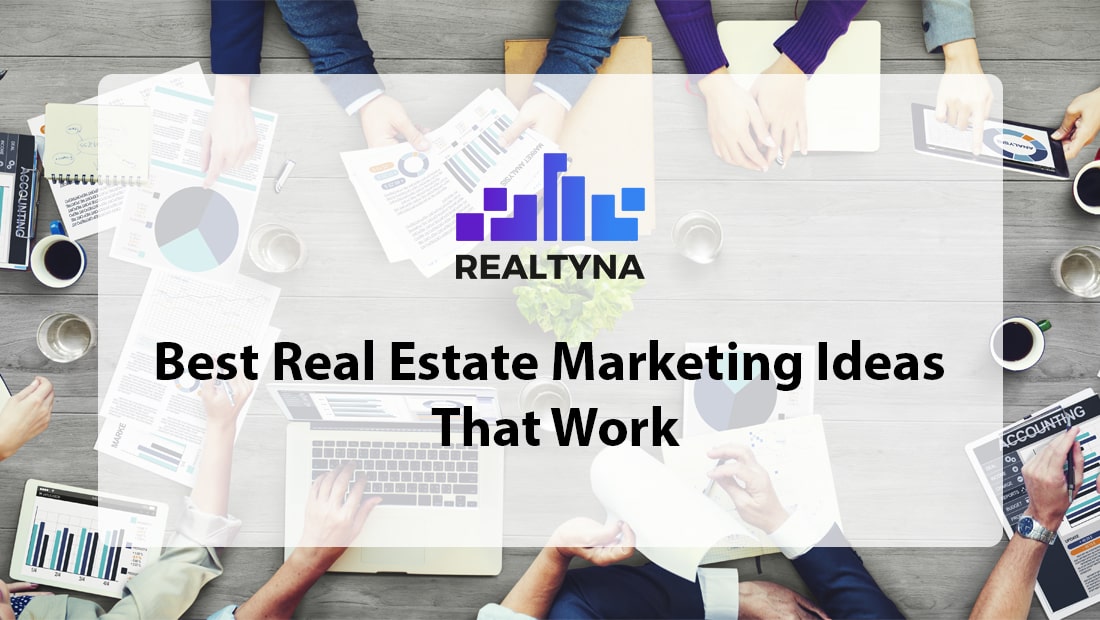 The Best Real Estate Marketing Ideas That Work
07 Jan 2020

Posted at 11:00h
0 Comments
The real estate market gets more and more competitive every year. In this competitive market, you as a real estate agent try to stay notable. But how you are gonna do that? What are the efforts you are taking to be seen in the real estate industry? I believe you are probably using marketing strategies for your business. But have you involved some of the most common and important real estate marketing strategies?
Let's discuss some common real estate marketing ideas you can use for your real estate business.
Find Out What Makes You Unique
Your clients want to know what type of person you are and what differentiates you from other agents. Think of what makes you stand out in a real estate market. What is "that thing" you can offer to buyers and why should they choose you over others.
Be an expert in a specific field. You should choose a field and research it. Learn various kinds of data.
Make your online bio attractive. As buyers search for you online, what they see there will probably determine their choice. So, show that you are an expert and show what makes you unique. And always, use online business cards on your website.
Sell Success
Selling success means selling your service in a more positive way. Telling your prospective clients about you and what you do is a great chance for you to establish yourself in the market. But don't forget that buyers always want to know about previous experience.
Telling your future buyers about your success is a great way to get their trust. Write blogs about your previous experiences, tell it while communicating with them face to face or even ask your previous clients to express their opinion. They can do it in several ways but the most effective way is doing videoblogs. So arrange an interview with them, or just ask to record video on their own and send it to you. Also, use a page on your website for clients testimonials.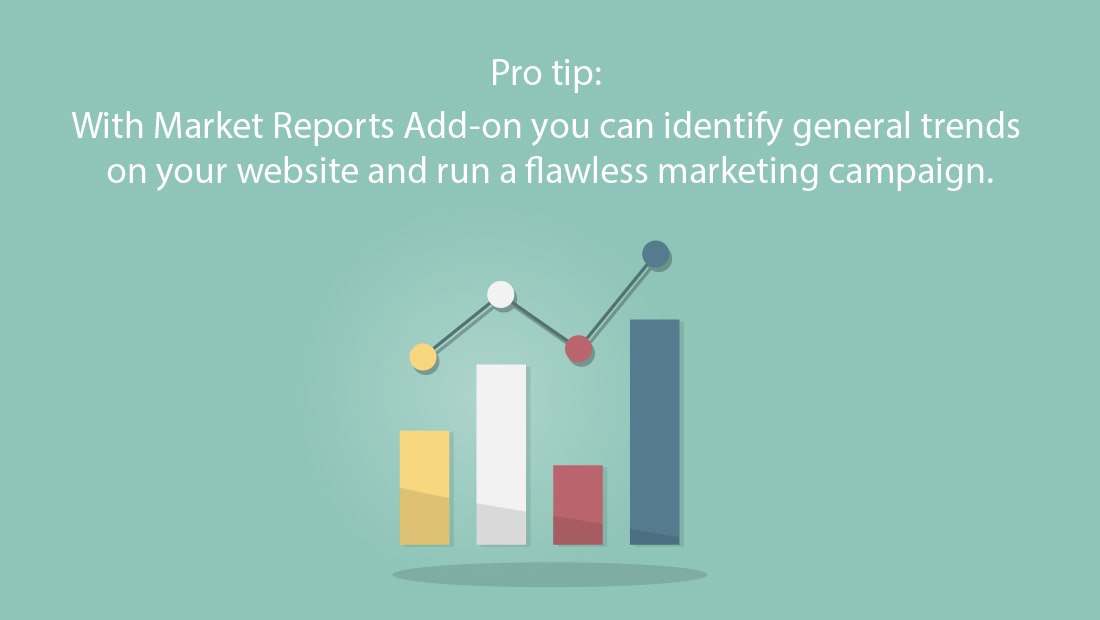 "Market Reports Add-on" has been recently renamed to "User Analytics Add-on"
Make Your Website Impressive
You already know that buyers search for properties on websites. So just having a website isn't enough. You should be aware of how it works and if the user will be satisfied or not. Besides that, you should always think to add to your website as much functionality as possible. Let's discuss briefly several important things for your website:
Website load time: Websites with connections to multiple MLS can host hundreds of thousands of listings on your website. This can become a reason for slow page speed. Relying on

Google Research

33% of smartphone users on each market have a negative view of a brand if mobile experience is slow. So try to make your website faster. One way to do it is by

optimizing photos on your website

. Also, Realtyna's

Server Optimization Service

helps you to have a good load time on our website.

Mobile Responsive Website

: Buyers often use their mobiles in their property search. Even though mobile apps are very important for your business, it's not enough as the first impression usually comes from your website. Also, Google announced that a responsive website is a priority for them when it comes to SEO ranking.

Important data: Provide your website with various kinds of information. Use data about the

demographic situation

in the area and make your website useful with different kinds of tools and add-ons.

Website Content: Content is the king, as it's known. So making your website content as rich as possible, gives you another chance for success.
Use Social Media Wisely
Today almost every business uses social media. Different social media platforms give businesses different kinds of chances to market their products. But not all know how to be a major player on social media.
So, the first thing that I'm going to say is that quality is important for social media. No one likes seeing bad quality pictures, videos and other posts. Also, people love brief information, which includes a large amount of data. Try to have as creative approach as you can for the task. Determine the time between posts. Post a maximum of two times in a day and think about what the correct time is for your target traffic.
Use Traditional Marketing Campaigns
Do traditional marketing campaigns still work? The answer is yes, they do. You may ask what's the use of traditional marketing, as more and more homebuyers are millennials, using the internet for their search. But experience shows that traditional media commercials still work. Moreover, traditional media is a great source if your target audience are luxury buyers. For example, they often buy different kinds of luxury journals and if you will advertise a property or your service there, you can be sure that success is yours.
Bottom Line
Choosing the best and most correct real estate marketing strategies for your real estate business demands time and effort. In order to plan marketing campaigns, you must brainstorm different ideas. You can discuss several ideas with your team, or just think of different kinds of plans on your own. One more important step is to research the market.
After you have some ideas about marketing real estate, research how the ideas worked for others. It's almost the same as researching competitors, but more specific. It will give you a more clear view how your real estate marketing strategies will go.
Questions or feedback? Leave us a comment.
Want to know more about marketing campaigns for real estate business? Follow the blog: 5 Marketing Tips for Real Estate Agents Who Don't Like Marketing.
Disclaimer: The product mentioned in this article as "Market Reports Add-on" has been later renamed to "User Analytics Add-on".