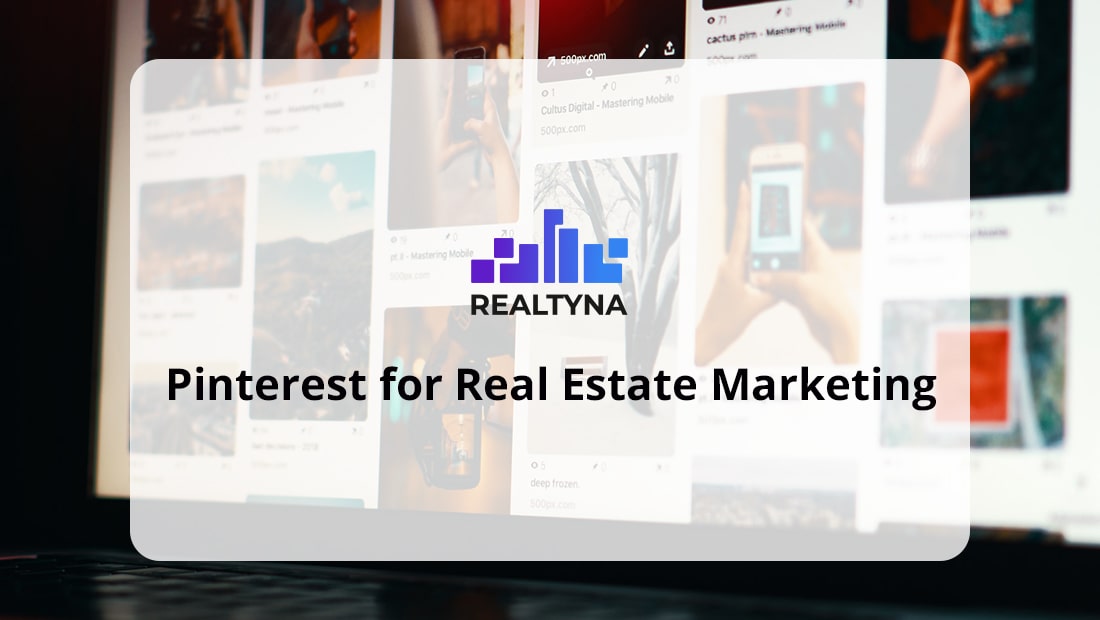 Pinterest for Real Estate Marketing
17 Feb 2020

Posted at 11:00h
0 Comments
Real estate agents think about social media marketing strategies and how they can use them for their real estate business. Nowadays, every business is focused on the top social media platforms like Instagram, Facebook, Twitter, and Linkedin. Although Pinterest is becoming the main target for businesses lately, real estate agents and brokers don't pay too much attention to it compared to the others we mentioned.
Figures on Statista.com show that as of the third quarter of 2019, Pinterest recorded 322 million monthly active users worldwide. In the first quarter of 2019, the number was 291 million. You can see how the popularity of Pinterest is growing, and that means businesses should pay more attention to this platform.
Why Do People Use Pinterest?
Pinterest is a great platform to collect ideas. It gives you information about the current trends and if someone wants to know about the new tendency in a certain market, he or she usually uses Pinterest. Also, it gives you an opportunity to join and follow boards. As soon as Pinterest finds out about your field of interest, it sends you notifications and updates with the new information. It saves data about your searches and refreshes the main field with the exact same data you would like to see.
Pinterest is a great way to get ideas, save time and be aware of new trends. As it's all about the visuals, people like to sign in there, scroll the field and just relax their minds.
Pinterest for Real Estate Business
Businesses that started using Pinterest to market their products in the very early years weren't crazy. They just saw the future.
Today's digital media is all about visuals. Instagram has become the main companion for Facebook because it's more visual and people find it entertaining. Facebook posts with more pictures, infographics, videos are more likely to win the "game" too.
Pinterest helps you to increase the visibility of your brand. As we mentioned, it saves searches and then updates the field with related tasks. For example, if someone is interested in real estate and searches for it on Pinterest, the social media platform will remember it, and it will update the person's field with real estate related pins. So with Pinterest, you can be sure that you are targeting the right audience.
Pinterest is a great source for real estate agents to generate leads. You can use a link while publishing a pin to lead back to the source of the image—your website.
In addition to creating your own boards on Pinterest, you should always think to join other boards, comment on other pins, save them and generally be more social. This will help you grow the visibility of your brand.
Remember that Pinterest isn't just a good place to upload listings. You can market your blog posts there, give advice to buyers, use real estate related quotes and give people the content they seek. It's the main reason they visit Pinterest.
In the end, we should mention that marketing on Pinterest takes time. You need to try different pins and ideas and find your unique marketing strategy. So, be patient and real with your expectations.
Question or feedback? Leave us a comment.
For more information about Pinterest for real estate see the following blogs: Why Every Real Estate Agent Should Have Pinterest and Pinterest for Real Estate: 7 Steps To Generate Leads and Grow Your Business.