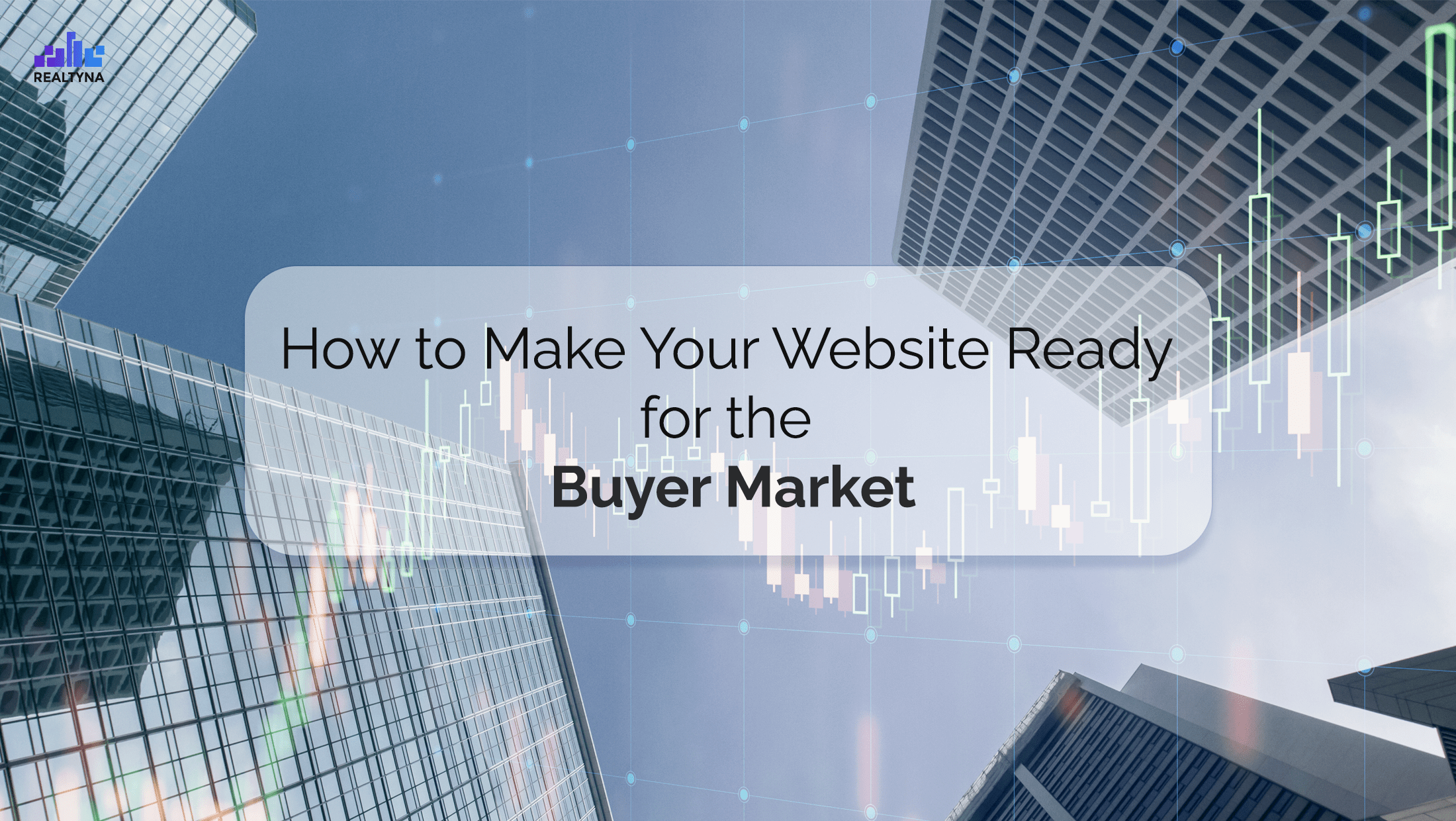 How to Make Your Website Ready for the Buyer Market
30 Jul 2022

Posted at 12:17h
0 Comments
Undoubtedly, the internet has been the go-to source of information for everyone in this generation. And it has, without any question, proven to be very effective. As real estate professionals in this time and age, we can't overemphasize this tool's importance for your business's growth. Your real estate website is your storefront online, but how do you make it ready for this buyer's market? Well, read on to find out!
How to Properly Optimize Your Real Estate Website to Attract Buyers
Technology has enabled Realtors and agents to get the best tools possible for high-functioning websites. Here are a few tips to prepare your real estate website for this buyer's market;
Privileged® Listing
Privileged® Listing is a unique type of real estate listing that gives you full control over privacy and the amount of exposure your property receives. This listing markets your property through RealtyFeed® while protecting your privacy, avoiding spam calls and other unethical practices. Especially for those interested in pocket listings. In addition, with Privileged® Listing, you get your property in front of the most qualified buyers without hassle. This advanced tool extensively resolves pocket listings issues and helps buyers get the most publicity for their property on their own terms without going against fair housing laws.
What You Get With Privileged® Listings:
Privacy and exclusivity

Attracting the right audience and high-quality lead generation

Marketing exposure while maintaining privacy

Tackles discrimination and encourages competition

Complete control over property data and more

Easy listing integration on your website and more

SEO benefits
RealtyFeed®
Designed by Realtyna to boost the effectiveness of real estate professionals, RealtyFeed® is a highly responsive platform that empowers agents as a mobile-first front end to the MLS solution. It is a Cloud-based real estate platform based on RESO Web API to tackle data transparency, privacy, security, and cumbersome real estate tools.
With the RealtyFeed® App, brokerages, Realtor Associations, MLS providers, and teams can;
create custom profiles for each organization member, and promote listings exposure while fostering agent/brokerage, agent/MLS, agent/association, and above all, agent/client relationships through innovative technology. Some RealtyFeed® features:
A custom-branded mobile application

Cloud-based platform

Easy MLS data integration

Data ownership

Streamlined listing visibility and marketing

High-quality lead capture, nurture, and retention

Value for SEO
Real Estate Website Plugins
Another great tool you need on your website to attract more buyers is real estate plugins. Plugins are additional software used to build the various parts of your website. They are linked to your website to allow you to access additional functionalities. With access to the right plugins, your website's customization will be solid enough to increase your website's search visibility, thus increasing the number of visitors on your site.
Content
The value of high-quality content cannot be overstated. It can make a good impression on potential customers and encourage them to keep coming back. In other words, website content is the key to attracting and retaining customers and spreading a good brand image of your business over time.
Final Words
For a buyer's market, the goal is always to keep the buyer at the center of your marketing decision. Real estate applications, listing solutions, real estate plugins, and other responsive tools are just a few of the ways to get your website and your business ready for the buyers' market. As the saying goes, "the customer is always king!" Make sure to choose the right tools to give your business the visibility it deserves.
Related Searches:
How Privileged® Listing Can Give Your Seller Peace of Mind
How to Connect a Mobile App to RESO Web API