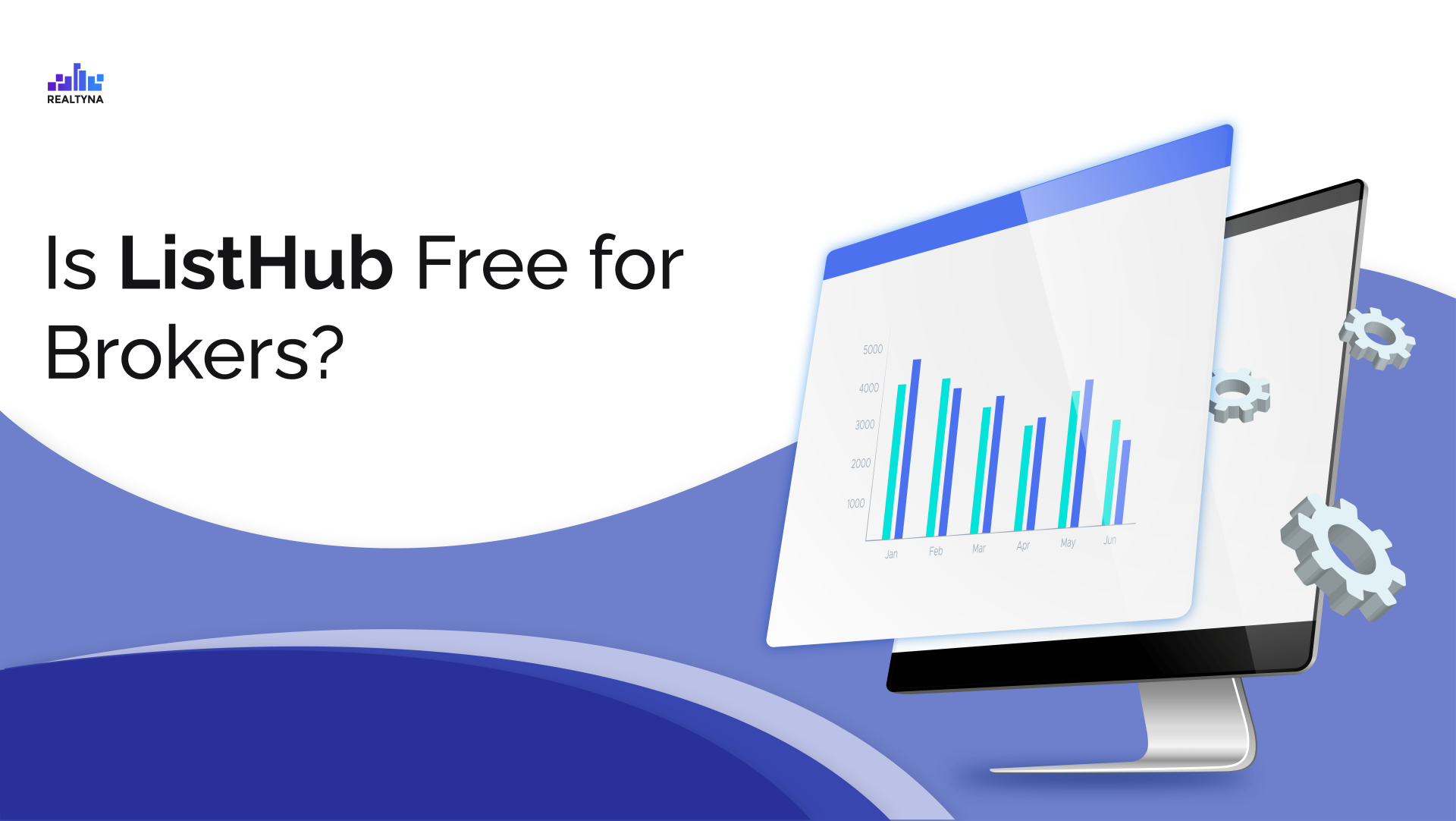 Is ListHub Free for Brokers?
26 Feb 2022

Posted at 12:00h
0 Comments
Before we get into the nitty-gritty of the price for registering on ListHub, let's have a refresher of what it is all about. ListHub is a robust real estate syndication platform that supports MLSs, franchises, brokers, and agents to achieve successful online marketing outcomes. Integrated with more than 600 MLSs across the United States, ListHub enables brokerages to register for free and automatically connect listings from their local MLS to a wide variety of real estate publisher websites to ensure that they reach the largest possible consumer audience.
So the answer to whether ListHub is free for brokers is a resounding yes! ListHub is free for brokers. However, brokerages can upgrade to ListHub Global for an additional fee to enjoy premium benefits and publish listings globally.
What Is a Real Estate Syndication?
A real estate syndication is a collaboration between a real estate syndicator and other investors to acquire a piece of real estate. Despite becoming more information-efficient, the real estate market is relatively rigid. It takes a lot of time and expertise to source, nurture, and manage properties in the real estate industry. As a result, working with real estate syndications like ListHub gives you increased access to high-quality listings, increases diversification in agents' portfolios, and offers agents direct ownership of data.
ListHub is one of the most widely used platforms for listing management in the United States. And it provides brokers with greater control, scalability, consistency, and valuable data protection.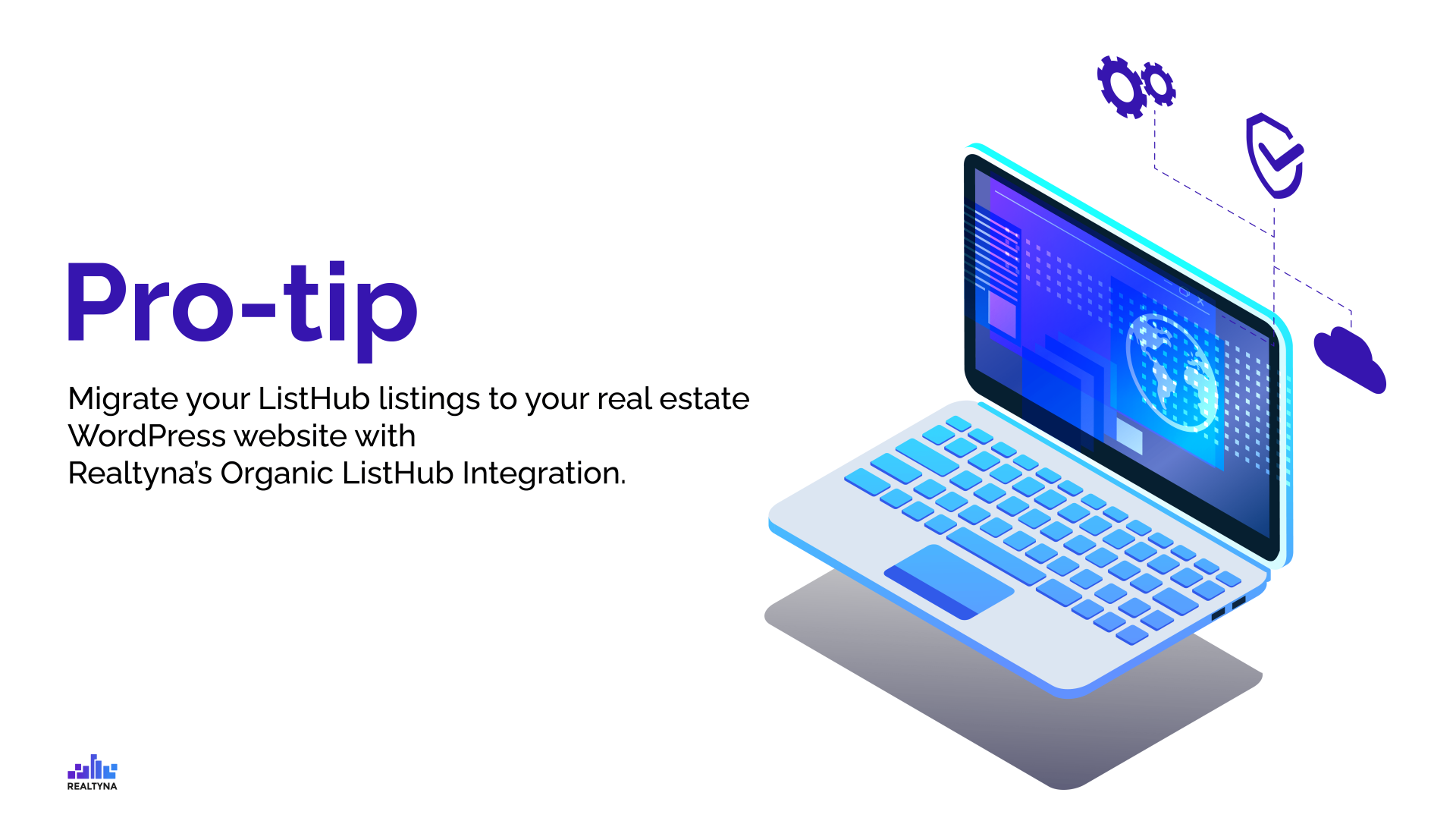 Why Do Real Estate Professionals Need Organic ListHub Integration After Registering for ListHub?
All brokerages have different business models and different goals. However, one thing is sure, every real estate professional aims for their website to rank high on Google and other search engines, to attract new leads and new business. To achieve this, you need to integrate your ListHub listings on your real estate WordPress website through Realtyna's Organic ListHub integration. With this, you can incorporate an unlimited amount of ListHub listing directly on your WordPress website.
One crucial fact about migrating your ListHub listing through Organic ListHub Integrations is that the ListHub listings will reside natively on your website servers after integration. Thus, making them search engine-friendly and indexable by Google and other search engines. Hence, improving the SEO content on your website and increasing your chances of ranking higher.
Instead of accessing your ListHub data outside of your website without any SEO credit, Organic ListHub Integration makes it easier to drive more traffic to and generate more leads to your website with high-level lead generation tools. This tool includes property maps, favorites, contact agents, and social media sharing. It also has optional upgrades such as SMS alerts, saved searches, analytics, and neighborhood intelligence.
Now you know how easy it is to take advantage of your ListHub data and create more value for SEO on your real estate WordPress website.
For more information about Organic ListHub Integration, read the articles below:
Guide to Organic ListHub Integration for Agents and Brokers
How to Add ListHub To WordPress
How to Build a WordPress Website With ListHub