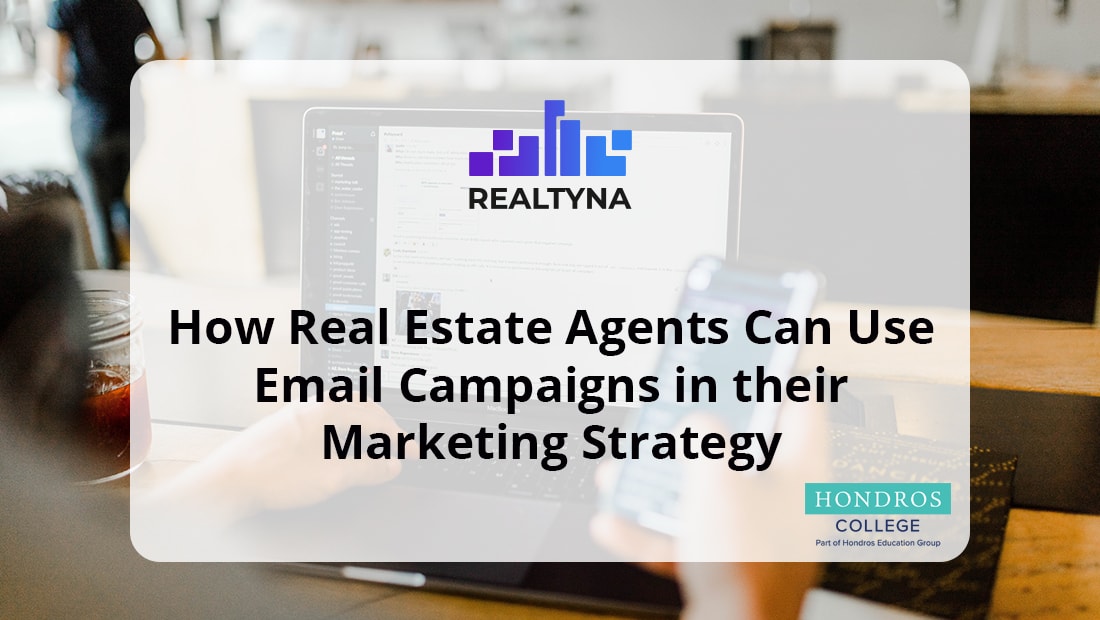 How Real Estate Agents Use Email Campaigns in their Marketing Strategy
The Internet today allows businesses in all industries to utilize a combination of online marketing methods with the purpose of increasing online visibility, attracting new potential customers and clients, and increasing revenue. Of the many marketing channels available, real estate agents can take full advantage of an email marketing strategy. When done properly, email marketing can be the most cost-effective marketing solution yielding the highest ROI.
Many real estate agents are already fully aware of the vast marketing potential in a well-crafted email marketing strategy. But if you haven't yet fully embraced email marketing yourself, here are four reasons why you should:
1. It's Cost-Effective
Real estate agents still engage in direct mail campaigns quite often, but once you realize how much you save when you switch to an email marketing strategy, you might ease up on direct mail. Email marketing saves you money on printing, postage, and other related direct mail expense. It instead gets your message out to potentially thousands at a miniscule cost.
2. It's Fast
Just the click of a mouse can have your message sent to thousands within seconds.
3. It Can Be Personalized
Today's consumers are more likely to respond to emails delivered with a personal touch. Emails can be easily personalized for specific individuals.
4. It Can Be Easily Measured
There are many easy-to-use analytical tools that can help you measure the results of your email marketing strategy.
How Real Estate Agents Can Create an Excellent Email Marketing Strategy
Many businesses and real estate agents shy away from email marketing because they've tried it and had poor results, or they just don't understand how to create a good campaign. It isn't so hard once you know the steps.
Marketing Segmentation
The first thing you want to do is segment your email marketing list. Divide all the names (email addresses and other info) on your list into several groups based on various demographic data. For example, you can have one group based on location, another group based on property sizes they might be interested in, and another group based on who is likely to sell. You get the idea.
Email list segmentation allows you to better craft emails specially designed to appeal to the individuals in a specific target group. This improves your chances for engagement.
Preparing Your Emails
When beginning your email marketing campaign, there are several types of emails you'll want to craft. These include:
The Welcome Email
This should be a short and friendly message in which you introduce yourself and provide some basic information about what you can do for your clients as an agent.
Newsletter Emails
These help to establish you as an expert and also provide prospective clients with related market information.
New Listing Emails
These contain new leads for prospective buyers and should be tailored to match their criteria.
Seller Emails
Specifically tailored for those seeking to sell, they should be sure to mention why you are the perfect agent for them.
Crafting a Good Email
The key to a successful email marketing strategy is writing a good email. There is likely a lot of competition vying for clients, so you want your emails to stand out by offering something others don't.
Firstly, you've got to make a good first impression by showcasing your marketing savvy and your expert knowledge on local real estate.
Next, you've got to provide your prospective clients with valuable and interesting information. This could be anything from exciting changes in real estate market data to information about the construction of new residential developments in the area.
Your emails should be entertaining—while prospective buyers and sellers do want to know the cost of a square foot, it isn't going to hold their attention. But tips on home improvement and maintenance, gardening ideas, local restaurant suggestions, and other related news would be very appreciated.
And always, ALWAYS, include a call-to-action. At the close of every email, give readers a way to easily contact you, either through a phone number or email, or direct them to a landing page on your website.
It will take some time to properly develop your email marketing strategy, but don't get discouraged. Stick with it, use analytics to see what is working and what isn't, and make adjustments as necessary. Soon you'll be on your way to email marketing success!
Nick Chuvalas is the Manager of Content Marketing at Hondros College, a national education provider in the real estate, mortgage, appraisal, insurance, and home inspection industries. Check out the Hondros Blog for more industry news, tips, and tricks.