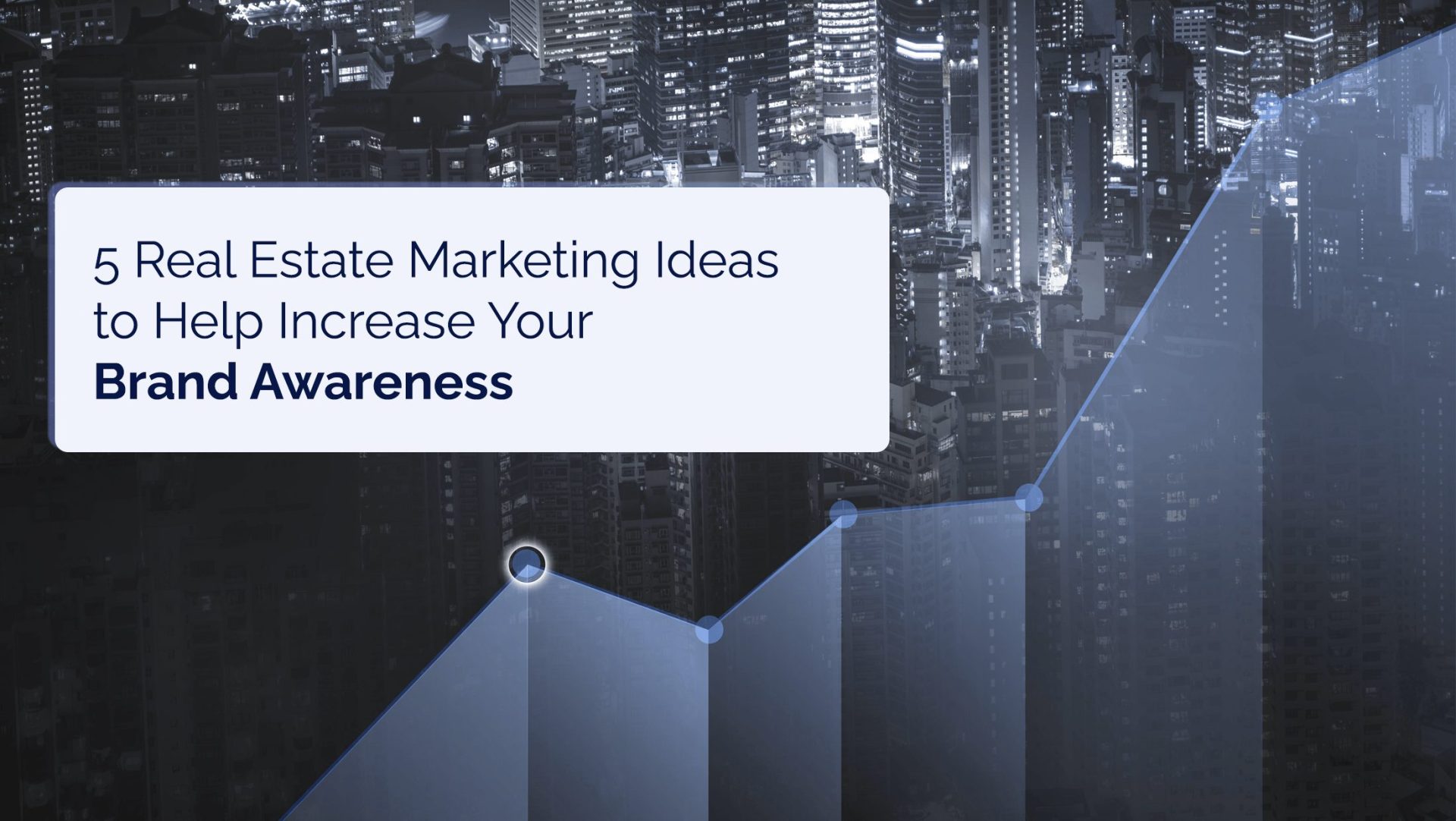 5 Real Estate Marketing Ideas to Help Increase Your Brand Awareness
23 May 2022

Posted at 11:00h
0 Comments
Marketing is essential to build brand awareness and recognition in the real estate market. In today's blog, we offer five marketing ideas that will help you increase your company's brand awareness.
Video Marketing
You've probably heard it before, but video marketing can drastically change how you engage with your clients when you share your listings and other information through videos. It's far more effective than traditional marketing methods as it creates more creative and authentic visual content. There are various ideas and platforms to share your marketing videos. The most widely used are property video tours, webinars, drone video tours, TikTok, Youtube and IGTV videos, etc. If done correctly, it can help build your brand awareness within a short time. For more information and ideas on video marketing, please read our blog on 10 Video Marketing Ideas for Real Estate Agents.
Social Media Marketing
Social Media Marketing is another effective way to advertise your company and listings. It has become widely used by different companies worldwide and has proven to have great results. It is essential to plan what type of social media marketing you want to do to succeed. To find out how to maintain a social media profile and advertise your company through social media, please read our blog on The Usage of Every Social Media Platform – Real Estate Edition.
Virtual Tours
Virtual walkthrough tours are a creative way to advertise your property and show your customers a listing without them physically visiting the place. Many potential buyers prefer viewing the property within the comfort of their homes. This is where VR, aka virtual reality, comes in handy. Its cutting-edge technology will make you stand out from your competition and increase your brand awareness.
Drone Photography
Drones for real estate photography are marketing tools used to advertise aesthetically appealing features of a property on sale, especially those areas far up the property that a regular tripod might not help capture the right angles. When buyers search for listings online, the first thing they pay attention to is the property photos. Drones give you the ability to view the property's location while highlighting nearby attractions. Additionally, drones help capture the whole area and layout of your property. Properties with high-quality photos sell faster. Using drones for your real estate photography allows you to expect an increase in sales and clients while capturing a much more accurate, high-quality, and authentic depiction of the house.
Live Webinars
Lastly, another great marketing strategy is to host regular webinars on your website. Webinars are a great way to keep your audience engaged, and build a better relationship with them. Webinars can help you generate more leads and directly market your property to your audience. You can also address important topics during your webinar sessions and answer any questions your potential clients may have about your products and services. If you're interested in learning more about why webinars are so effective and essential in the real estate industry, read our blog on 5 Reasons Why Webinars Are Crucial For Your Real Estate Business.
Thank you for reading! Make sure to read more of our blog posts for more in-depth information on marketing in the real estate industry.
Five Ways You Can Benefit From Real Estate Digital Signs
Everything You Need to Know About Real Estate Signage