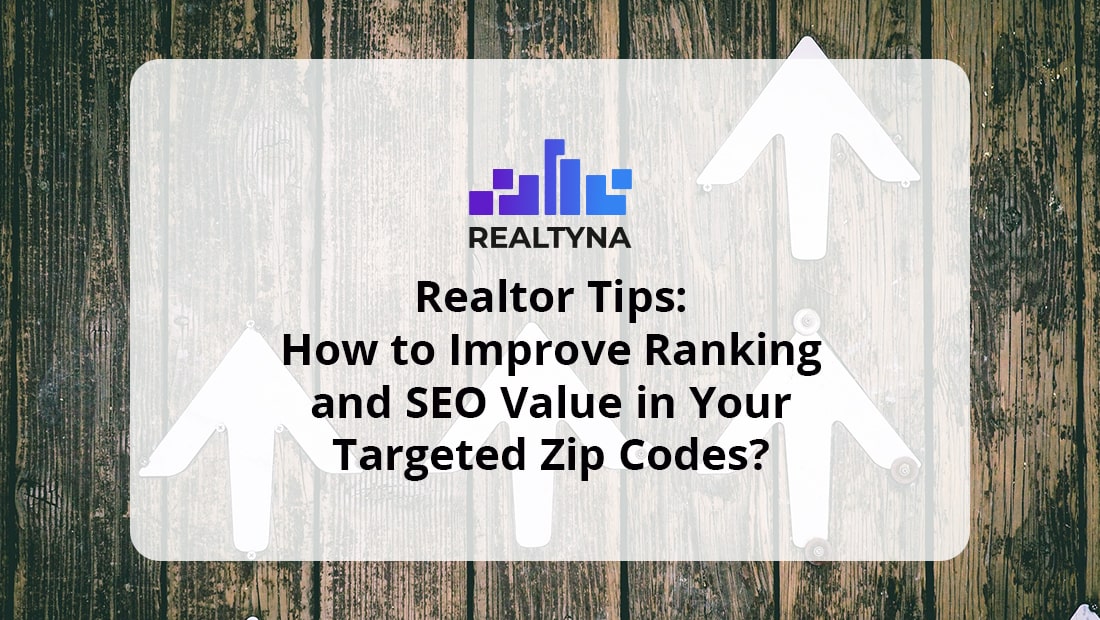 Realtor Tips: How to Improve Ranking and SEO Value in Your Targeted Zip Codes?
21 Dec 2019

Posted at 11:00h
2 Comments
One of the biggest challenges Realtors face is portals. Portals publish listings from around the country, and as a result they generate massive SEO value.
Google the term "homes for sale" with any town, city, or state. The first page of results is almost certainly portals.
How can Realtors compete against this?
The secret is to go local. Where portals go broad, you go deep. No portal can match the insider knowledge you have about your community. This gives you an advantage in targeted, neighborhood-by-neighborhood marketing.
In this blog post, we will show you how to beat the portals by implementing a marketing strategy to improve ranking and SEO value in your targeted zip codes.
Organic Listings
The foundation of your web marketing should be organic listings. Organic listings generate more real estate SEO value for your site and help you rank higher.
With an organic IDX system, each MLS listing you import is regenerated natively on your site. This creates thousands of new SEO pages that can result on Google.
With this content you can target zip codes and generate leads. Without it, you will be stuck buying web ads each month.
For more on Organic listings and why they matter, see our blog post IDX SEO Everything You Need to Know.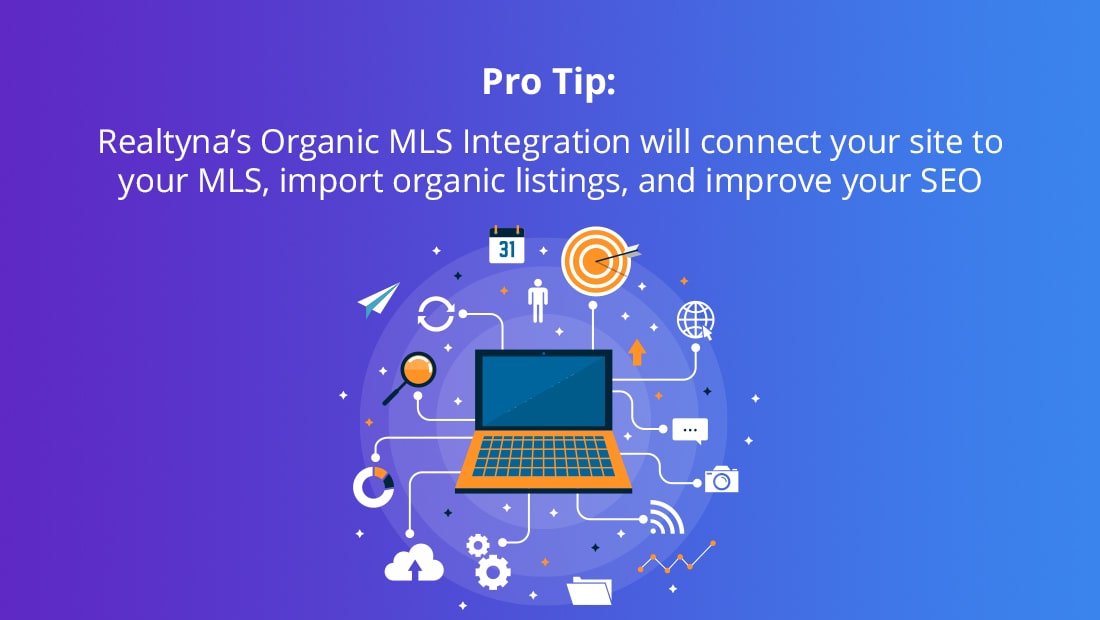 Local Content
One of the most important value-added for real estate agents is community knowledge. As part of their job, real estate agents must understand the local economy, attend local government meetings, and track developments in the area. This leads virtually all real estate agents to become community experts.
You cannot automate this knowledge. You cannot write Python code to mine it from a database. It comes from living and working in a community and engaging with other community members.
To target zip codes and compete with portals, real estate agents should translate this community knowledge into unique content.
To get you started, here are 11 ideas you can turn to for regular blog posts.
Neighborhood Pages
Not all of your community content needs to be on your blog. Neighborhood pages provide an equally valuable venue for your expertise.
Neighborhood pages are landing pages for real estate listings in the same neighborhood. Clever agents stock these pages with local knowledge to provide more context to the listings.
Photos and videos can make your neighborhood pages stand out and help your leads visualize life in the community.
For more on this topic, see our post How to Create an Impressive Neighborhood Page That Will Generate Real Estate Leads.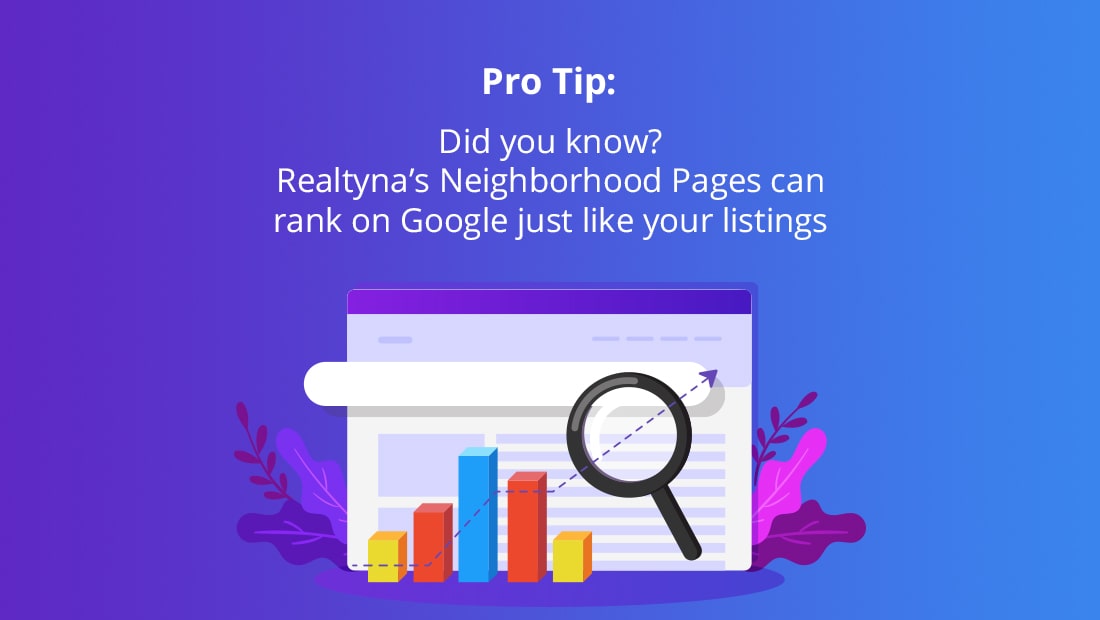 Custom Urls
You have the content you need to improve your SEO and page ranking. But you can tune it even further to target specific zip codes.
One of the easiest ways to do this is with custom urls. Real estate listings contain a wealth of information such as the address, property type, listing type, and number of bedrooms
With custom urls, you can pick what information to include in the listing url. This is important because Google looks for keywords in the url when determining page rank.
A strong custom url might look like this:
Abcrealestate.com/properties-for-sale/27133-Danville-Virginia-24541-
Here we have a necessary unique ID, and then keywords in the city, state, zipcode, and the words "properties for sale."
Custom urls such as this allow agents to narrow their focus and implement neighborhood-by-neighborhood marketing.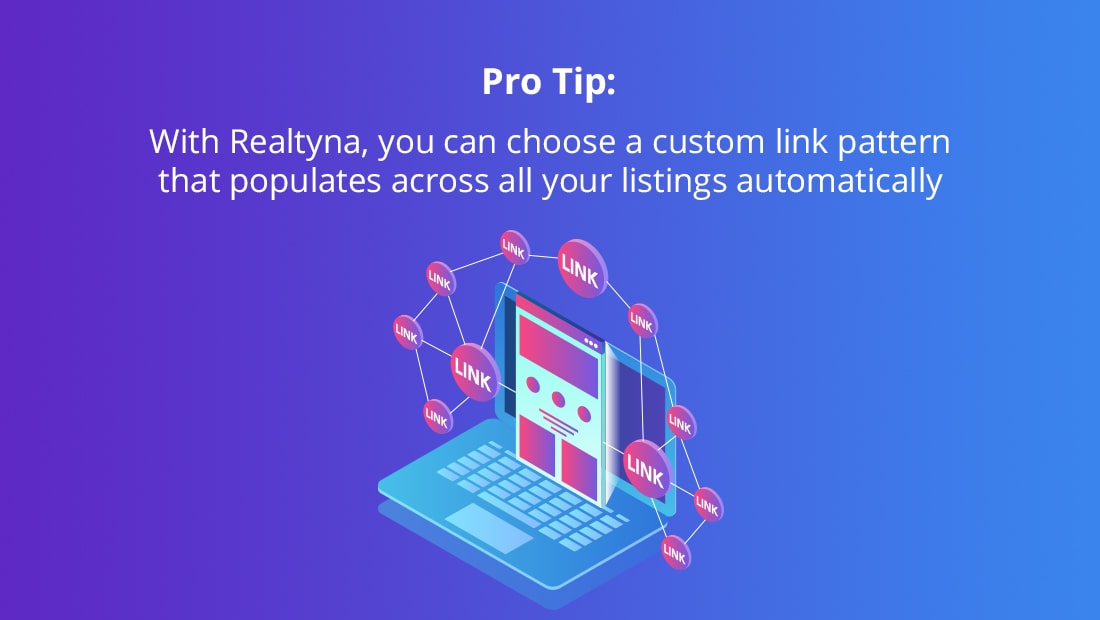 Now you know how to improve your ranking and SEO value in targeted zip codes. Questions or feedback? Leave us a comment below. Did you like this article? For related content, see our post 7 Neighborhood Intelligence Strategies to Boost Lead Generation From Your IDX Real Estate Website.