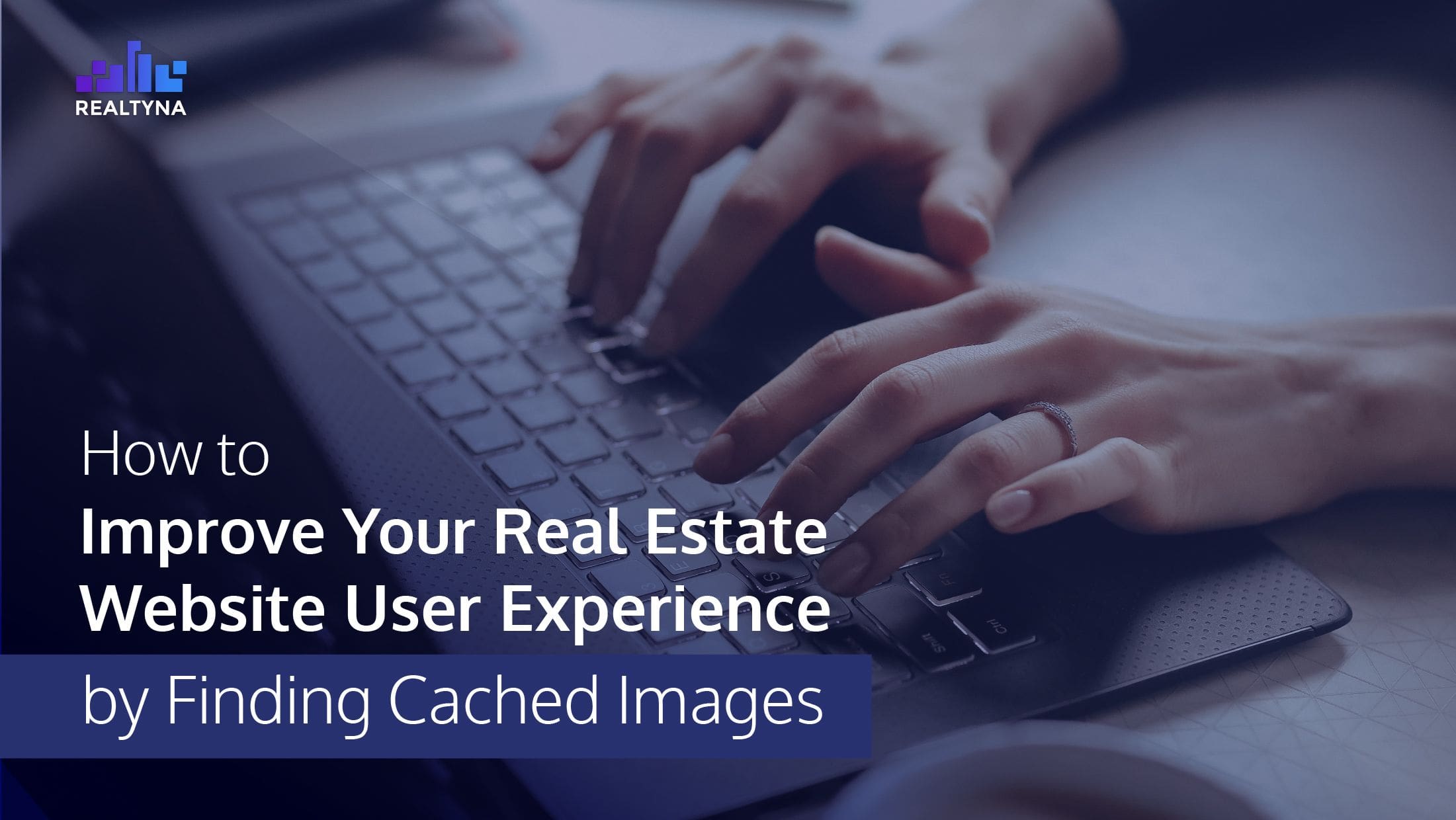 How to Improve Your Real Estate Website User Experience by Finding Cached Images
29 Oct 2021

Posted at 11:00h
0 Comments
One main challenge that real estate websites face with SEO and ranking high on Google search results is resolving issues regarding cached images. The most apparent reason images often get cached is when a site relocates its domain to a new location. However, a redirection of the old pages to a new domain is only a small component of website moves and mergers. Fixing meta tags and improving page indexation are essential first steps in optimizing your real estate site for search engines. However, user experience optimization is just as critical as any other element of an SEO campaign.
The Role of User Experience in SEO
A poor user experience will discourage customers from interacting with your real estate brand, despite how thorough Google and the other search engines crawl your real estate website. Non-HTTPS links and broken links make it difficult for visitors to put their trust in what your page has to offer. When it comes to links in the content, people want relevant links and interesting images, not old links that no longer work.
Replacing Broken Links
This often happens primarily due to the presence of expired domain URLs on the site. Many may be outdated links to external websites that have removed their data or failed to redirect it to another location. It is relatively easy to find such pages. When fixing broken links, you should first consider the ones that directly affect user experience.
Replace Images That are no Longer Available
SEO marketers often encounter this during site migrations. The new site can't retrieve old, non-existent content if the old site domain does not redirect every image file to its new URL. Browsers will have little interest in pages filled with blank boxes—leading to a high bounce rate. How then can this be resolved?
How to Properly Restore Cashed Images
At times, webmasters might be tempted to copy and paste the cached images into the missing pages. However, there are several disadvantages to this approach. For example, will locate the image's source on a separate site. As a result, the webmaster loses all control over the image, and there is no guarantee that it will remain archived.
Furthermore, having a cached image on your real estate website reduces your site's chances of ranking for images. Therefore, it's critical to boost image ranks in today's visual-driven search environment. To resolve this issue, you should download and upload the cached images to an internet archive tool. It will allow you to replace images with restored versions on your new domain.
While this technique could be time-consuming at times, it was far better than having visitors wade through a plethora of broken links and images.
Final Thoughts
This is just a step towards resolving issues after migrating to a new site. For more information about improving your real estate website user experience for better SEO ranking, read:
How To Get A Great Search Experience On Your Real Estate Website and What Are Realtyna's Add-ons that Help You to Improve User Experience?