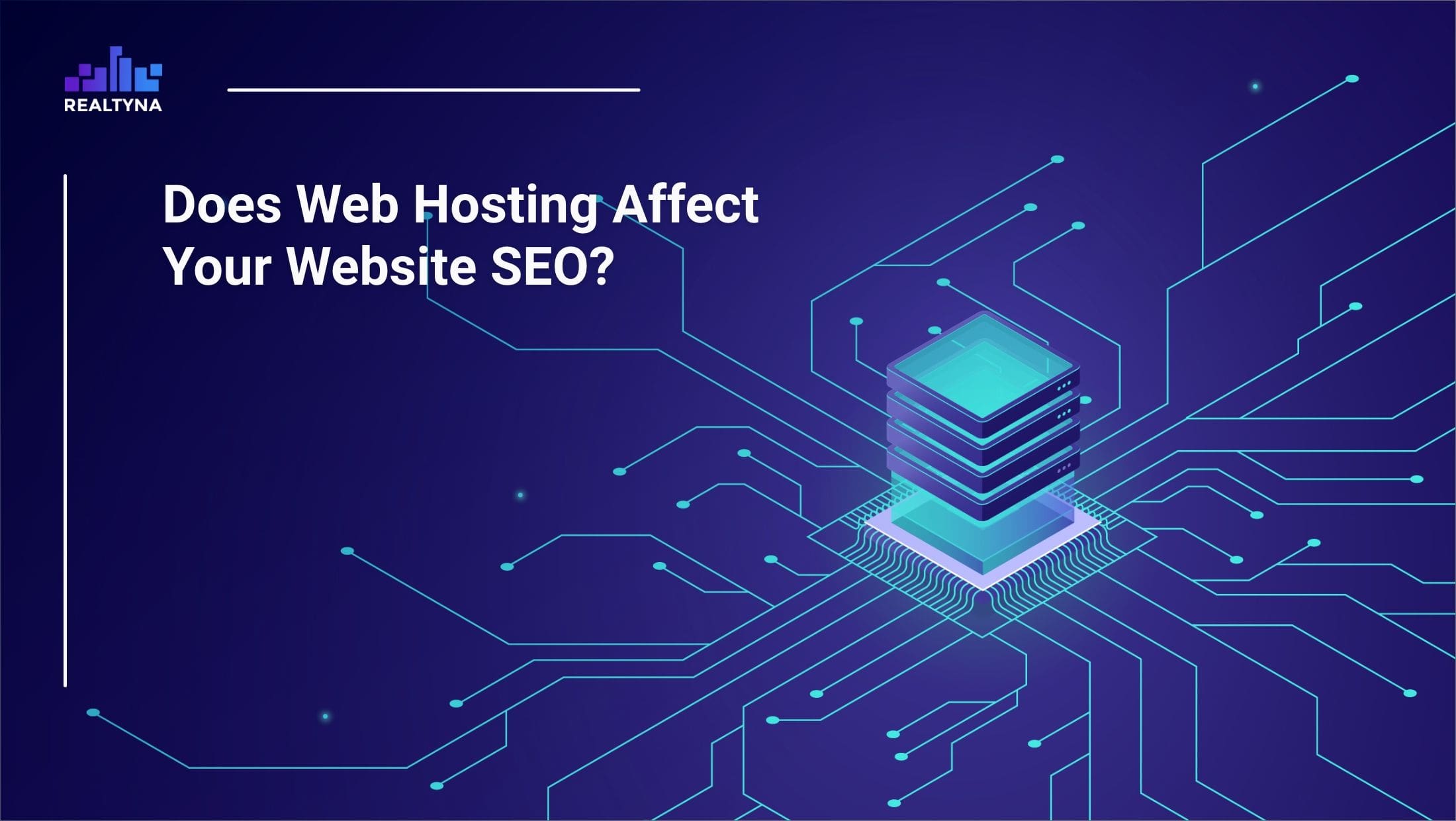 Does Web Hosting Affect Your Website SEO?
25 Nov 2021

Posted at 11:00h
0 Comments
The internet economy is constantly evolving, and businesses are keen to see their websites rank highly on Google search results pages. The present world revolves around search engine optimization, and if a website does not appear on the first page of Google, there is a high chance that it will go unnoticed entirely. This is because Google and other search engines are the primary sources of most of your website's traffic.
Websites hosted on high-quality hosting servers run smoothly and quickly and are more likely to rank higher in Google searches. The answer to the frequently asked question of whether a web host affects a website's SEO is a resounding yes. The web hosting provider you choose affects your website's search engine ranking. As a result, it is imperative that you make a well-informed decision and not rely solely on price.
This article will examine how a bad web host affects SEO and why it's so critical to choose a credible host for your website.
How to Choose a Web Host
Some web hosting factors that affect SEO include speed/page load time, server downtime, location, using shared hosting services with spammers, incorrect TLD, and much more. Continue reading to learn more.
Server Downtime
A web host's initial test is to see if it can handle a large amount of traffic. If your website is constantly experiencing server downtime, this is a telltale sign that your web host is unreliable.
Downtime not only harms a website's general performance but also has a negative impact on its SEO and SERP. So let's take a look at it from a more practical perspective. In addition to daily visits, if search engine crawlers scan your site during downtime, they mark it as unavailable and move on to the next. As a result, your website may be marked as unreliable, leading to your search engine ranking downgrade.
Additionally, it elevates a website's bounce rate, which has a significant impact on the authority of that website. Therefore, to minimize downtime and ensure 99.9% uptime for your website, you need to choose the top web host available.
Speed
Besides bad customer experience, search engines penalize slow websites, resulting in a drop in search engine rankings. It is a known fact that if a website's load time is more than two seconds, users will abandon it in favor of the next available option. Google stated that the website load time is a significant component in determining which sites appear in search engine results. Although your web server may be to blame for a slower than average loading speed, this is not always the case. However, web hosts that use the most up-to-date caching technologies can reduce a website's load time, increasing traffic.
Location
The location of your web server is critical in ensuring that your website's visitors have an enjoyable and fast online experience. Other than content and backlinks, search engines also consider the location of a website for the most relevant search results. If your server is located conveniently for your targeted audience, Google will easily redirect them to your website. There is a simple reason for this: each website has a unique IP address that corresponds to its geographic location. One advantage of utilizing a local server for your website is that Google prefers to associate a local user with a website in the same area.
Avoid Using Shared Hosting Services
Although shared hosting appears to be a cost-effective option, keep in mind that cheaper items are rarely effective for most tech tools. A shared host allows you to host several websites on a single server because you sacrifice hosting quality. It is against SEO ethics for websites to host on shared servers. Thus most websites with such hosting are flagged, affecting their authority and ranking. Furthermore, shared hosting does not offer you speed, support, or security.
Conclusion
While solid real estate SEO is critical to the success of an online real estate business, don't forget about the impact that web hosting has on your search engine results. For example, a site that loads slowly has frequent outages or shares hosting with known spammers will rank lower. So, when choosing a hosting provider for your website, keep these in mind and allocate a decent budget for it accordingly.
People also search:
6 Best Website Hostings For Real Estate Agents
Effective Ways to Improve Your Real Estate Website Performance