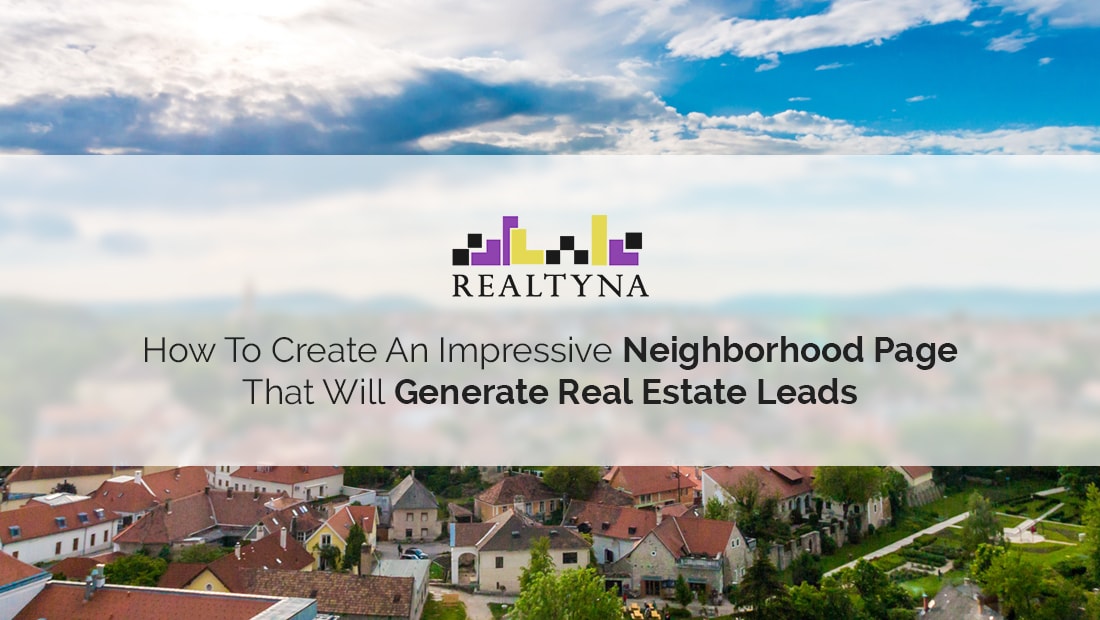 How to Create an Impressive Neighborhood Page That Will Generate Real Estate Leads

Posted at 11:16h
0 Comments
To be a successful and trusted realtor, you must be one thing: A neighborhood expert.
Being a neighborhood expert will gain your clients trust, build rapport with the local community and ensure that every move you make is an intentional one.
Arguably the most important part of being a neighborhood expert is being a published neighborhood expert! Show off your knowledge and include neighborhood profiles on your real estate website!
Below I have outline how to get the most out of your WPL website + Neighborhood Add-on
Step1: Get WPL Pro and Neighborhood Add-on
If you do not already use WPL, consider making the switch. From there, you will need to purchase and install the Neighborhood Add-on, which will give you all the tools necessary to create an impressive page. Just head over to www.Realtyna.com and chat with us to get started.
LUKE'S TIP: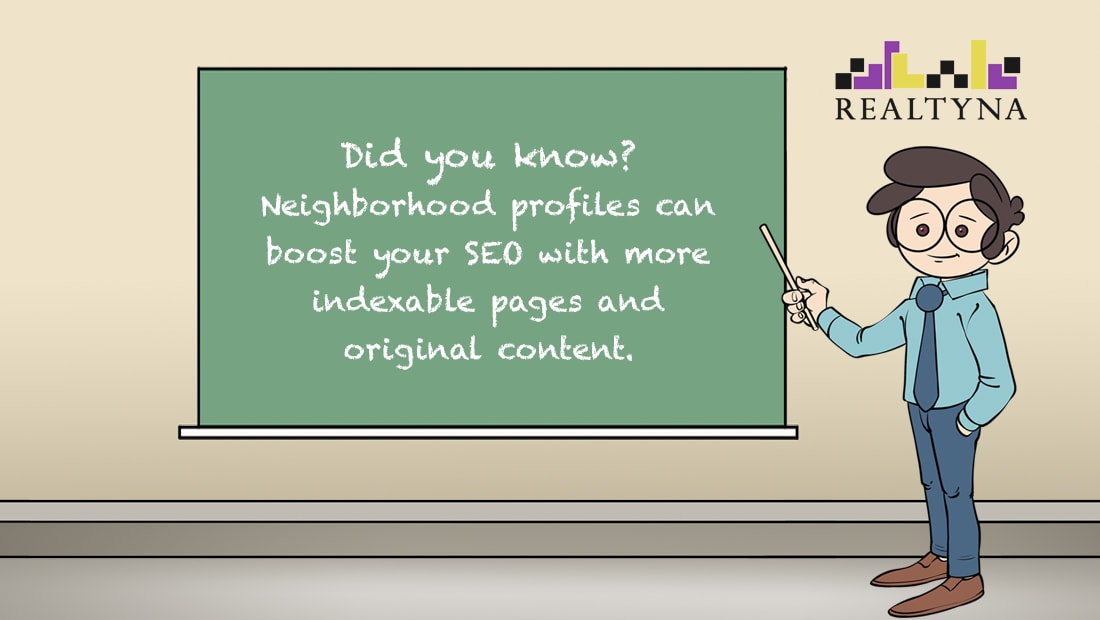 Step 2: Create Individual Neighborhood Pages
You will need to choose the neighborhoods you want to show expertise in. After you have narrowed your list of neighborhoods, get started on their individual pages. You will easily be able to access and navigate these features through the WPL dashboard. Every neighborhood page should include the following:
-Highlights: Give a brief neighborhood description and be sure to emphasize all the unique things it has to offer.
-Photos: Include photos of popular sights around neighborhoods to capture the essence.
-Videos: If you want to go a step up, include videos. They can be drone tours, walking tours, neighborhood advertisements, or even interviews with neighbors.
-Attractions/Features: Easily add all the attractions, features and amenities found in or near that neighborhood in the backend. You can be even more detailed and give distance to those places.
Check out Realtyna's demo page to see it in action.
Step 3: Interactive Demographic Map
Together with Realtyna's Demographic Info Add-on, you can provide an interactive map for your leads to browse through. Pulling from the latest census data, the interactive map will allow leads to hover over mapped neighborhoods and see basic demographic info such as, average home value and population.
Step 4: Assign Listings
You can easily assign listings to specific neighborhoods with the property wizard. To do this, first go to listing manager, then click on "add listing," and fill on all the necessary fields. Next, you will click on, "Address Map," and assign it to the neighborhood page you just made.

Alternatively, you may add many properties to a neighborhood at one time with the aid of Organic MLS Integration. Ask us how.
VIDEO:
Step 5: Create Carousel Widget
Your last step is it create a page (and tab for your homepage) that displays all of the the individual neighborhood pages you created. To really make it pop, consider adding a carousel widget to the top of this page to flaunt all of your great work and beautiful communities.
BONUS Step: Blog
Adding a neighborhood section to your website is great, but do not leave it there. Remember to take your neighborhood expertise to your real estate blog. Touch on subjects such as, things to do, places to eat, new neighborhood developments, community events and so on.
Take all the knowledge and photos you have gained along your journey and post a snapshot of what each neighborhood in your community has to offer. Leads will appreciate the convenient information and be more inclined to reach out to you thanks to your trusted advice.
Did we miss anything? Have a question? Have an experience or testimonial of how neighborhood profiles helped your business? Leave a comment below!