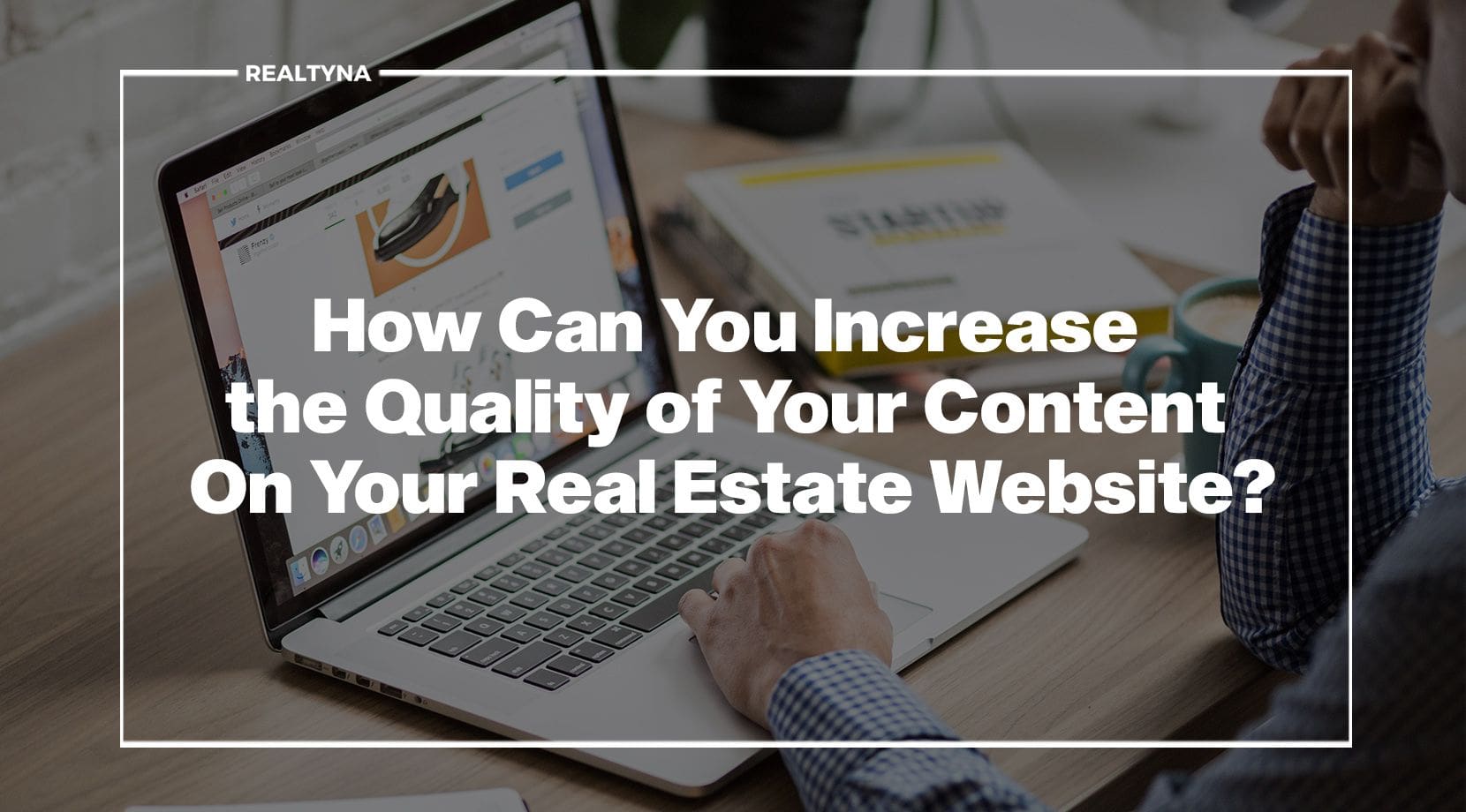 How Can You Increase the Quality of Your Content On Your Real Estate Website?
07 Dec 2020
Posted at 10:43h
0 Comments
In the real estate industry, sales are influenced by many important factors: quality products, good service, a well-maintained website, proper advertising and, which should not be surprising, content.
Of course, when creating or developing a website, every company is trying to refine, add features, and replace old ones with new ones. However, in terms of sales promotion, good content is equally important.
Every real estate company wants to have more revenue and success is everyone's goal. Therefore, in this article I will provide some tips on providing good quality content, without which the modern real estate business, especially in today's environment, is hard to imagine.
Choose the Right Photos
Consider a website to be your online office. We have mentioned many times that for sales growth it is important that your website is organized and the visual material placed on it is of the best possible quality. This includes photos. You need to be aware of how important it is to place good quality photos on your page. What will give your business an edge in terms of visual material? Go beyond the general images. If you have been posting random photos before, take your time to find some better images. Or take your own. You will perceive the difference quickly.

Update Often
The information posted on your website should not be permanent. I do not mean your company's history. This does not need to change. I am talking about your content. You should update your content regularly. Add any important news that is directly related to you and that you think should be on your real estate website. This is especially true of text material. When customers come to your site, they are interested in details, including history. Therefore, it will be difficult for you to keep their interest with news from a few years ago. Update information constantly to let potential customers know they are dealing with an active company striving for development and innovation.
Learn from the Best
It is very important to look for websites that are the best and exemplary in their work to improve quality. It could be your competitor, or another website that will give you a lot of inspiration to help you place and think about better quality visual or text material for your website. Make sure you are on the right track for development. Reassess the structure of your site and you will realize over time how noticeable the increase in the quality of your content will be. There is nothing better than watching your own progress and seeing the results of your own hard work.
If you want to know more about Real Estate Professionals: Real Estate Agents, Brokers, And Realtors and How to Prepare Your Real Estate Business For 2021 check out our blog.