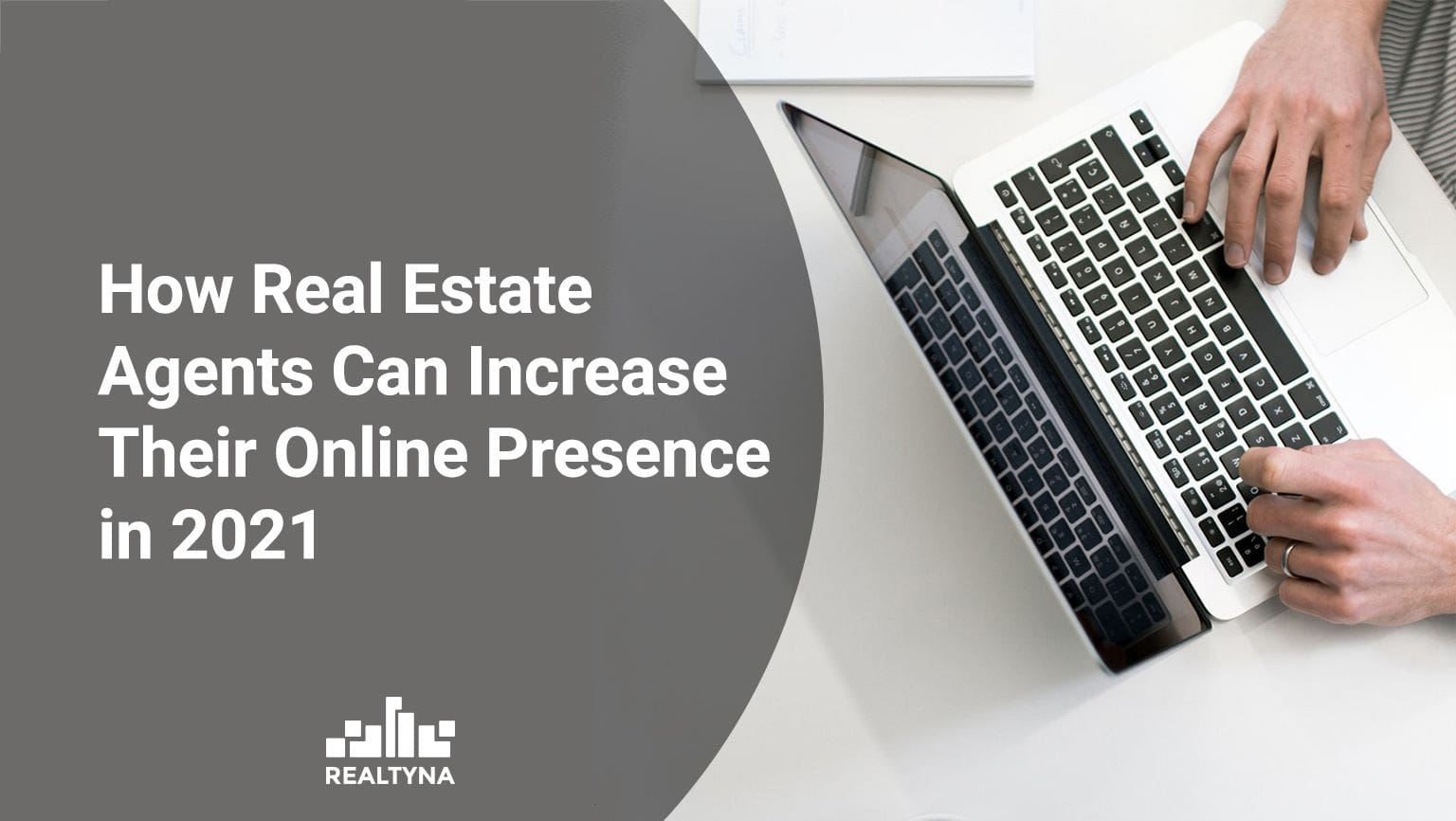 How Real Estate Agents Can Increase Their Online Presence in 2021
The COVID-19 pandemic has had a significant effect on the real estate market, as it has on most other industries. Unlike many small businesses, however, real estate agencies are experiencing a surge in demand. And we have the increased online presence and other market factors to thank for it.
Social networking was a vital tool for real estate brokers in 2020, and it continues to be in 2021. Real estate has historically focused on in-person interactions and old-school publicity strategies (e.g., newspaper advertising). However, in today's real estate world, agents are increasingly using social media to virtualize their value and properties. And in this age of social distancing, that has become a necessary component.
In this post, we've analyzed current and future real estate trends and compiled a list of the most vital things to plan for Realtors to increase their online presence in 2021.
Using Social Media To Interact
Get started with becoming a professional by creating your company's Instagram, Twitter, Pinterest, and Facebook profile.
It offers your company name and contact address to be used by anybody who browses your bio information. This one-on-one interaction will help you be more approachable and assist in establishing genuine relationships with potential clients. Making yourself more open and quickly responding tells them you're able to take time out of your day to help them. More people will ask questions as a result of this, and the social media profile will grow.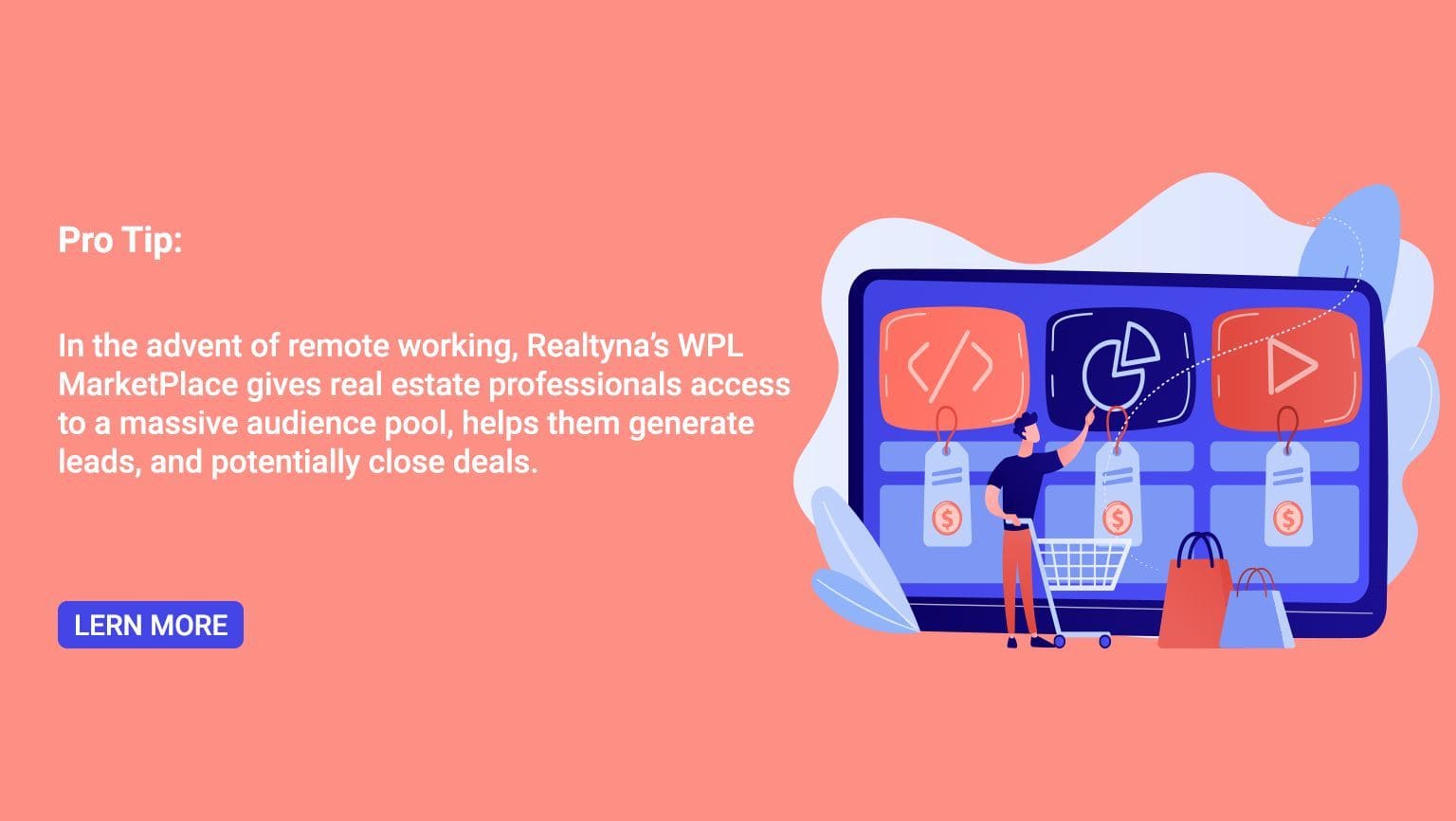 Create a Content Plan
In social media marketing, making sure you're sharing the best material for the right platform is critical. To inspire participation, use sites like Instagram to their full potential by making Instagram stories and polling. On Facebook, you can use photos to get the most engagement, and on Twitter, you can ask questions to get a comment from your followers. Consistent posting is also essential for establishing a solid online presence.
Make Use of Advanced Photography
Investing in quality photography is a perfect way to draw clients. High-quality imaging has been seen to raise the value of a home from $3000 to $11,000, so you'll probably get your money back.
Highlight the Best Things
Your social media profile should, of course, be honest, but it should also highlight your accomplishments. Positive ratings will increase customers' confidence in you. Simple acts, such as sharing an anniversary photo or closing a deal with a family, demonstrate that you care for your audience.
Designing a Website
Creating your real estate website is an essential aspect of having a solid digital presence. It will help you highlight your experience, client testimonials, and brand. It's also crucial to optimize the website to ensure a smooth user experience. It can include making the website design user-friendly, ensuring easy-to-follow page navigation, and using keywords.
Chatbots are another way to customize your website. A chatbot is an artificial intelligence placed on your website to mimic real-world conversations with customers. Chatbots are also open 24 hours a day, seven days a week, which improves customer loyalty and helps produce leads.
Marketing
Any real estate firm must have a good marketing plan. It's a clear line of contact with your audience, and when handled well, it will help you stand out from the crowd. Owing to congestion with more Realtors attempting to obtain internet leads, this will be especially necessary in 2021.
As previously stated, establishing a content plan is important. Here are a few choices for you to explore.
Content Marketing
Realtors are abandoning conventional marketing and promotional strategies due to budget constraints. Creating content is a low-cost, high-impact way to generate leads.
Blogs are beneficial to real estate companies as they assist with search engine optimization (SEO). Using good writing and valuable knowledge in your blogs will improve your industry standing. You can use articles, webinars, and infographics to get your name out there.
Email Marketing
Despite SMS marketing's benefits, email marketing remains one of the most effective ways for real estate brokers to attract a wider audience. This is because, unlike SMS, emails do not have a length limit, allowing you to give much more detail to your audience that will aid conversion.
Technological Advancements
In today's real estate industry, organizing in-person property tours is becoming extremely difficult. Online jobs or other interactive solutions have become commonplace in many different sectors. The importance of interactive and virtual viewing technologies in real estate has risen and will begin to rise in 2021.
VR
A real estate agent will drive the leads into the following sales process stage by taking clients on a virtual reality tour. Benefits of VR viewing include:
Increased protection

Customer preference (more accessible, since it is available anytime)

Available to everyone worldwide

Improved brand image as a technology company on the leading edge
Automation
Automation has many features. A chatbot may be a basic collection of rules or an AI service that operates automatically. It replicates Realtor-to-customer experiences and is hosted on the website. They're also open 24 hours a day, seven days a week, which boosts customer loyalty and generates leads.
Human Aspect
It was pretty much impossible to see how the future would play out for most of 2020. Real estate companies need to clarify their purpose even further in the year 2021.
In a crisis, it's essential to have clear and optimistic principles. During this time, many families have suffered and need assistance. Participating in social causes and contributing to them is a wonderful way to give back to the community. It also enables you to strengthen your reputation and highlight your company's humanitarian goals. Customers continue to deal with professional real estate brokers, but they want to work with agents who are passionate about social issues.
Final Thoughts
Many people have stated that "2020 will be a year to forget." However, the effects of 2020 have had and will continue to have a significant impact on the years ahead — and this does not have to be completely negative.
Apart from the uncertainty and the overuse of the term "unprecedented," 2020 has stressed the importance of adaptability. The real estate market is constantly evolving. And by remaining up-to-date with emerging innovations and maintaining a forecasting eye, agents will learn how to use each difficulty and opportunity to their benefit.
Digitalization is here to stay. To live in 2021, you must be a part of this movement, whether it's social media, virtual reality tours, or drone-shot footage. Digitalization and marketing will remain. Yet, it is not a replacement for the human factor of real estate. Contributing to the community through programs and advocacy has always been significant, and it will remain a great way to maintain an online presence in 2021.
Read the following blogs for more tips Five Tips to Promote Your Real Estate Social Media Platform and How to Write a Real Estate Business Plan.