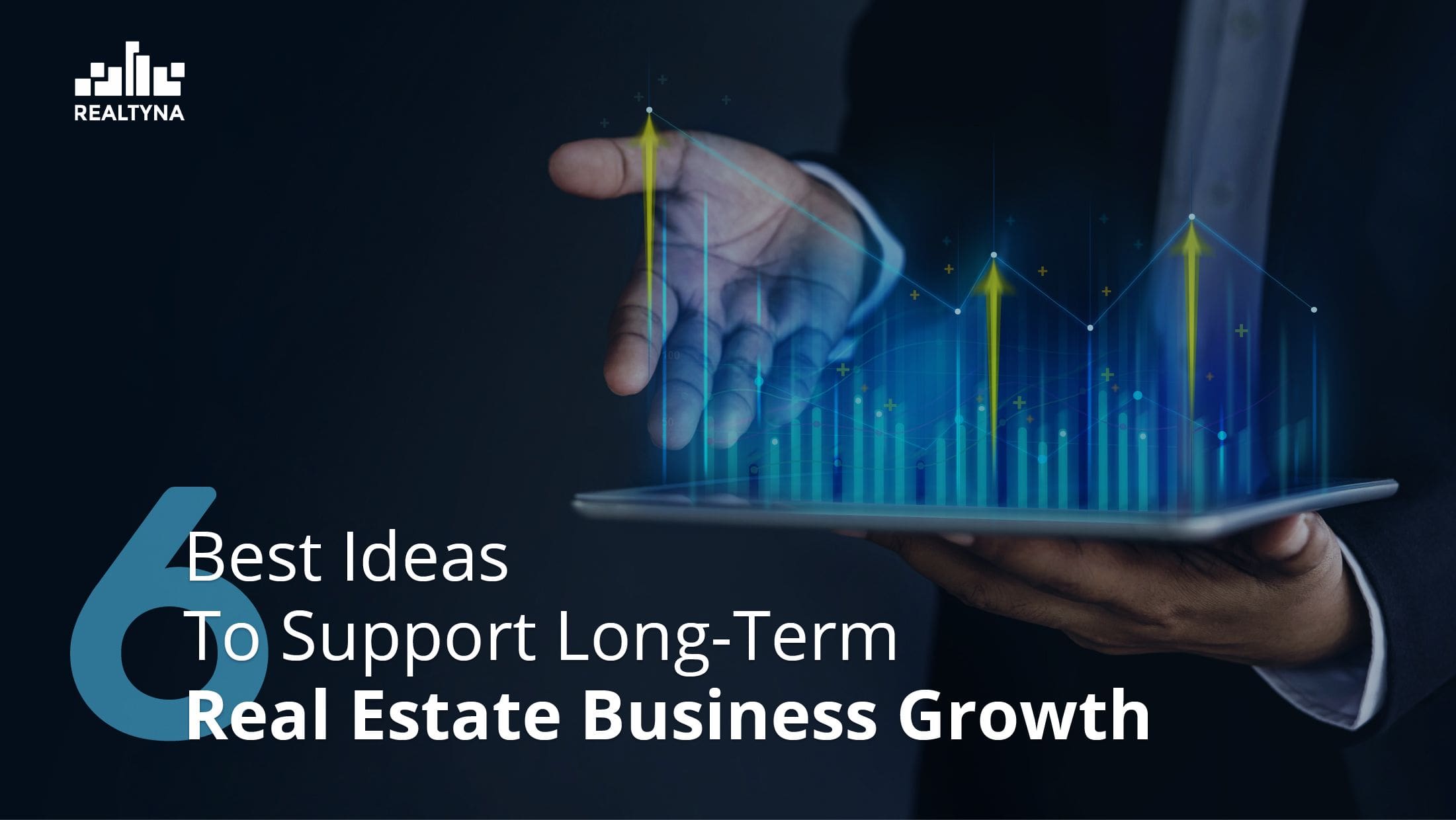 6 Best Ideas To Support Long-term Real Estate Business Growth
11 Oct 2021

Posted at 11:00h
0 Comments
The real estate market experiences many ups and downs and depends on various factors for its continued growth. Regardless of the present market, beginners and expert agents can employ several tactics to grow their business.
As a real estate agent, having a business growth strategy is essential because you are the expert people come to. If you want to build your real estate business or already do so, the ideas below will help you.
1. Make Website Improvements
If you are attempting to begin or grow a profitable business, you must present yourself professionally. As a real estate agent, you are the face of the brand. Create or recreate your company's image, and use your website to promote your products or services. Update your website frequently, and use appropriate tools to provide a great user experience to your clients and prospects.
It's simple to watch a DIY video on YouTube. However, hiring real estate tech professionals such as Realtyna who are familiar with all of the complexities of the front and backend of your website will save you time and money in the long run.
2. Establish a Solid Online Presence
In our world today, where the internet is the go-to source of information for everyone, setting a stage online for your business is vital. Besides social media platforms like Facebook, Twitter, Instagram, TikTok, etc., your website is your storefront and a much-needed tool to achieve a solid online presence. Thus, for real estate professionals looking into business expansion without a website, you should rethink that strategy and get a good website builder for your business.
3. Establish Strong Partnership
Establishing business connections with other businesses is essential. As your real estate company expands, establishing strategic partnerships can help you significantly improve your long-term client base, which is the backbone of your business.
You can also collaborate with other agents. If you specialize in rural homes, give agent referrals across state boundaries or partner with urban real estate agents. In addition to helping you grow your network, referrals are a great way to make additional money.
4. Email Marketing
To ensure long-term success in the real estate business, you should consider sending weekly or monthly newsletters with updates about new products and services, changes in real estate laws, current mortgage rates, checks on your local market, and so on.
Email marketing and newsletters are standard methods of reaching out to customers.
5. Budget For Marketing Expenses
Developing and maintaining a marketing budget is another vital part of successfully growing your real estate business. Marketing expenses can be spent on a variety of things, including real estate websites, email campaigns, using social media, and using the postal service.
It would be best if you plan your expenditure per your target audience.
6. Respond Quickly
The world is changing at a significantly faster rate than it has in the past. Therefore, it's critical to reply to consumer inquiries promptly to avoid losing new business. You must always access email on your smartphone to respond to customers as soon as possible. In this business, you can't wait to reply the next day. Providing timely responses helps to establish and maintain credibility and a positive reputation.
Put yourself out there and meet new people.
Last but not least, be patient with your company and with yourself. Achieving success is not a one-day thing. But, if you feed it, it will grow, so exercise patience and strategize effectively.