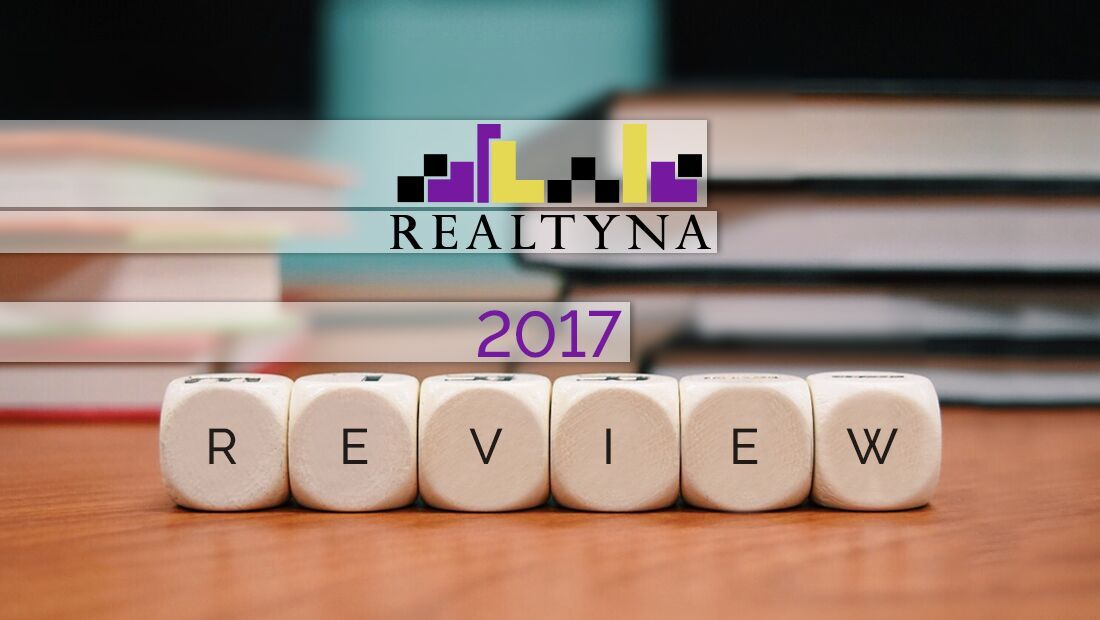 2017 Realtyna Year in Review – Realtyna Blog

Posted at 19:00h
0 Comments
The coming year holds a lot of promise for Realtyna. We plan to announce several new products to help our clients stand out from the pack.
And as always, we will provide the best tips and strategies to advance your online presence.
But before welcoming 2018, we'd like to take a look back on 2017.
This past year marks ten years Realtyna has been in business. And we have to say it was our best year yet.
Realtyna clients took a massive step forward with new features and services.
More agents switched to Organic MLS Integration than ever before.
And we added more MLS to our portfolio.
Here are some highlights from our 2017 Realtyna Year in Review:
SMS ADD-ON
In June, we rolled out our new SMS product: https://realtyna.com/sms-addon/
SMS Add-on introduced our clients to text message property alerts. For the first time our clients could notify their leads without needing an Internet connection. SMS Add-on became a popular feature. So we bundled it with CRM Unlimited to create a lead generation powerhouse combo.
SOCIAL MEDIA LOGIN
In August, Realtyna added a Facebook login to the Membership Add-on. This free upgrade allowed for a single login for Facebook and property searches: https://support.realtyna.com/index.php?/Knowledgebase/Article/View/783
The upgrade was very popular. So we added logins for Google +, LinkedIn, Instagram and Twitter.
THEME RELEASES
Throughout the year we released several new theme and page builder integrations. Realtyna is now available for Divi and Divi Builder, Bridge and WP Bakery Page Builder, Agent Press Pro and Genesis Framework, and others: https://wpl28.realtyna.com/
We are looking for new themes to integrate in 2018, so contact us about your theme today.
SPEED/SEO ENHANCEMENTS
We also released several upgrades to the base WPL platform in 2017. In our February update, we added price rebate features, advanced sort options, and SEO improvements. In August, we boosted WPL page load speeds and released faster add-ons like Complex and Demographic: https://realtyna.com/wpl-platform/
RESO CERTIFICATION
Realtyna was happy to announce in December that it had achieved RESO certification for its RETS client. This essential piece of software is the foundation for Realtyna IDX products. The certification assures that our RETS connections meet the highest industry standards for performance and accuracy.
PREMIUM SUPPORT
Later in December, we announced our Premium Support product: https://realtyna.com/premium-support/
We know our clients are busy. Many don't have the time to troubleshoot their websites. Based on your feedback, we've created Realtyna Premium support for agents on the go.
New MLS
The past year also was noteworthy for our new MLS connections. For the first time, Realtyna products were used to connect to TRIAD, BAREIS, MLSListings, Golden Empire MLS, MAUI MLS, REColorado, NorthStar MLS, UtahRealEstate.com, NOMAR, and more. Our products have now been used to connect to more than 100 MLS across the U.S. and Canada.
In 2017, Realtyna clients had more tools available to them than ever before. And 2018 looks to be even more exciting. Stay tuned for updates as we keep working to help you find better and more effective ways to sell real estate.