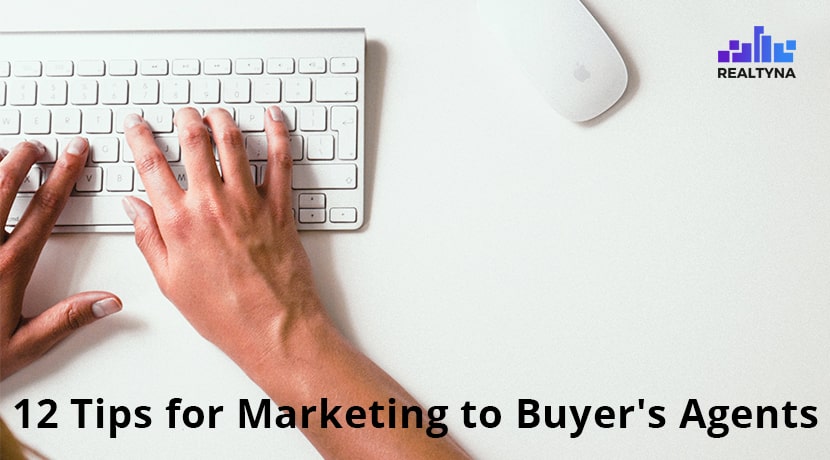 12 Tips for Marketing to Buyer's Agents
29 May 2020
Posted at 11:00h
0 Comments
Overview
When an agent receives a listing, he uses different marketing strategies to let the public know there is a property for sale. He spends several hours in meetings with sellers or sellers' agents to talk about his plans to sell their property shortly. In this article, I want to remind all the real estate agents of one important fact. Before going to the public and informing them about a new listing, try to talk with your colleagues! I'm sure there are lots of buyers agents who get happy to hear there is a potential case for them. So, here I'm trying to give you some tips to help you market your listing to buyer's agents properly.
1. Post your listing on Zillow, Realtor.com, Trulia, and other well-known websites to expose the listing to every licensed agent in the network.
2. Post your listing on your local board as well. This way you will attract the attention of the agents who are working in the same district. There are people who prefer to change their property but not the neighborhood.
3. Consider posting all your new listings on your company website to share the news with your agent colleagues as well.
4. Hold office tours. Ask all your fellow agents to come and see the new listing, learn more about its features, and ask all their questions. It helps them to spread the news to their clients delicately.
5. Hold the MLS tour. Invite all the local agents to come to your office and see your new listings and share all they see with their clients.
6. Asking for advice also works. Invite your close friend for a coffee in a restaurant and ask them to tell you their opinion about the estimated price of the new listing you have received recently. This way you engage them in the process of property selling and also show that you respect their ideas.

7. Use flyers and postcards and send them to the mailbox of all the agents.
8. Collect the emails of all your agents and ask for their permission to receive marketing emails from your side. Then you can send the information of your seller's property and let them know the deal, so they can pass the information to any interested clients.
9. Post on your company's social media accounts like Facebook, Linkedin, Instagram, and Twitter. You can build one section especially for agent-to-agent marketing and update it whenever you earn a new listing.
10. Consider higher selling compensation as your marketing incentive. It means to give more money as the commission to the agent who sells your listing in the period you have chosen. If they miss this chance, their commission will be as usual. You can also choose other incentives like giving extra bonuses, prizes or etc.
11. Don't miss networking lunches with other agents in different brokerages. Give them your business card with your newest listing information on it. Ask them to contact you if they have any interested buyers.
12. Try to call all the agents who had a listing in the same district as your new listing for the past six months. Let them know that you want to know their experience and if they might have any clients searching for a property in the same district. Learning more and knowing the market better, helps you to sell faster.
Conclusion
I'm sure there are many marketing strategies out there. You cannot even count them. However, here I mentioned the ones that you can use when dealing with one of your colleagues, as the buyer's agent. Try to consider them all and implement them in your next case.
What do you think? Comment your ideas below.
For further study, you can also read the following articles as well: Major Real Estate Advertising Practices and Their Implementation on Facebook and Organic Marketing Strategies and Their Implementation for New Realtors